Honeymoon Packages From Pakistan - Book Exclusive Pakistan Honeymoon Tours in 2023-24
Discover the perfect way to celebrate your love with our enchanting Honeymoon Packages in Pakistan. Immerse yourself in the beauty of this remarkable country and create unforgettable memories on our specially designed Pakistan Honeymoon Tours Package for 2023.
An Unforgettable Journey To All Serene Location With Our Honeymoon Tours in Pakistan
Embark on a romantic adventure with our cautiously designed honeymoon travel package, featuring six destinations that can be best for newlyweds. Each area offers its precise charm and tranquility, making sure a memorable and intimate getaway for you and your spouse.
Each destination gives an incredible and enchanting revelation, ensuring your honeymoon is packed with romance, tranquility, and unforgettable moments. Choose the one that resonates together with your possibilities and embark on a journey that will create reminiscences that remain a lifetime.
Spend a beautiful time with your loved ones. Pakistan Tour and Travel gives incredible Honeymoon Packages from Pakistan so you can enjoy your Romantic Time. With the honeymoon, Couple Tours wants the most romantic scenic landscape of Northern Pakistan at a very reasonable price.
List of Best Honeymoon Couple Tours From Pakistan With Complete Tour Packages Price from Pakistan
Holidays Packages from Pakistan are mainly for Honeymoon Couples and married people in the areas like:
Honeymoon Tourism Packages covers mostly all the things you would like to have, such as:
Secure accommodation 
Breakfast 
Private Transportation with an experienced Driver
Toll taxes
Jeep Rides where required.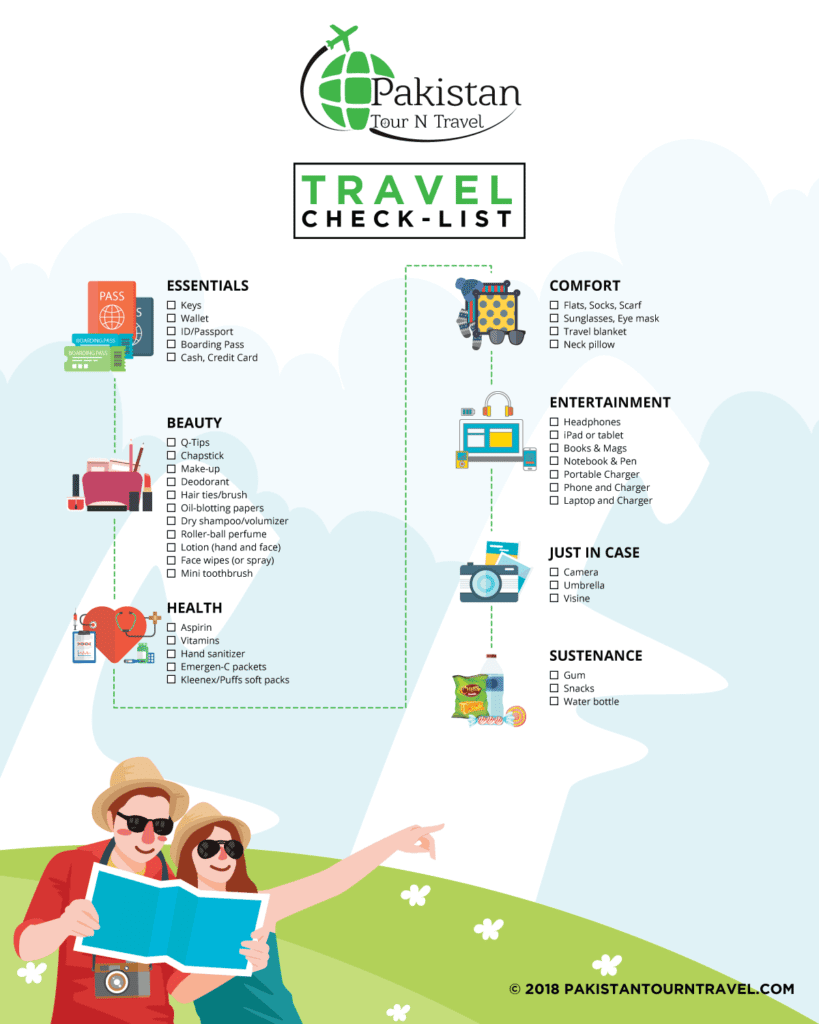 No doubt the Northern areas of Pakistan are considered the best as we have:
High mountains
Waterfalls
River
Culture
Fantastic Landscapes in quiet locations
There comes a time in every loving couple when they get married. After the marriage, almost every couple thinks about the tour for a honeymoon, so they search for different packages for the honeymoon. Pakistan is a country with many beautiful natural destinations; if anyone wants to go on Pakistan tour packages as follows:
Honeymoon Tour packages From Pakistan are one of the most famous trips. Pakistan has some best honeymoon destinations like:
Along with these destinations, there are a lot more in Pakistan. Pakistan Tour and Travel is the best-leading tourism company providing different cheap holiday packages from Pakistan. Among all Honeymoon Packages, Pakistan is the best.
Romantic Vacations and Best Honeymoon Packages 2023
Pakistan is famous for its many beautiful natural destinations, historical sightseeing locations, and hiking trails. Also, it is known for 5 Eight Thousand of the world in Pakistan. Along with this kind of landscape and nature, there are many romantic places for honeymoon in Pakistan, and now, getting famous for honeymoon tour packages from Pakistan and international honeymoon packages from Pakistan.
Pakistan Tour and Travel are also working on Cheap honeymoon packages from Pakistan, providing the best honeymoon tours from Islamabad and Honeymoon Tour packages from Karachi along with the best services.
Honeymoon Couple Tours Packages From Pakistan – Book Honeymoon Holiday Tour Packages in 2023
Many Tour operators are working to deliver the best, and most claim to provide the cheapest Honeymoon Packages in 2023. As a Pioneer of Honeymoon Packages, we guarantee The Best and the most affordable Honeymoon Packages in your most Romantic Period.
So, Still waiting? Don't waste time and give Pakistan Tour and Travel a chance to make the most romantic time of your life a splendid one.
Hurry up, book Your Honeymoon Holiday Tour Package, and enjoy the beauty of the Northern Areas of Pakistan with your lovely soulmate.
Honeymoon Getaways & destination packages in Pakistan
Most of the best honeymoon sights in the northern areas of Pakistan are surrounded by the three world's most interminable mountain ranges:
Himalaya
Karakorum
Hindukush
Some of the best destinations for honeymoon packages Pakistan tour are:
Khaplu Valley
Hunza Valley
Shigar Valey
Naltar Valley
Swat Kalam Valley
Naran Kaghan Valley
Rama Meadows
Khaplu, Hunza, and Naltar Valley are among the best romantic places for a honeymoon in Pakistan. But Swat Kalam and Naran Kaghan are Pakistan's most visited and cheap Honeymoon packages.
Honeymoon Special Tours Packages in Pakistan
As unexplored destinations are unique for travel lovers to explore, the honeymoon is something special for newlywed couples. It is the best time for them to spend their romantic and lovely moments of life with their loved ones in spectacular locations surrounded by beautiful natural sights in peace.
Providing the best service on the Tour for the honeymoon is the primary goal of Pakistan tour and travel. Pakistan tour and the trip are based on the best reviews by our customers for the best honeymoon tour packages from Pakistan, along with different packages for a honeymoon.
Best Honeymoon Couple Package With Complete Facilities and Breathtaking Destinations
There are a lot of destinations for love couples to spend their perfect honeymoon with the desired Romantic goals. Some of them are:
Unique Honeymoon Experiences in Khaplu Valley:
Khaplu Valley lies east of Skardu, about 3 hours from Skardu. This place means to be perfect for the honeymoon for its landscape and peace. Though it has some beautiful romantic sights to spend the loveliest time, like:
Khaplu Palace
Shyok River
Book your room in the palace of Khaplu to spend your honeymoon like kings. Having a cup of tea and a romantic talk with your soul mate at the bank of the amazing Shyok River will give you the loveliest and most peaceful feelings to spend the best time of your life.
Memorable Honeymoon retreats in Hunza Valley:
Just like Khaplu Valley, Hunza Valley is famous among the people of Pakistan for having a romantic honeymoon package from Pakistan. Hunza Valley is one of Pakistan's best romantic places for a honeymoon. It has many sightseeing areas for the couple to have some best time like:
Eagle Nest
Royal Garden of Altit Fort
Romantic Walk in Karimabad Bazaar
Many other beautiful honeymoon destinations have the best honeymoon tour packages.
Compare Our Tour Package Rates in terms of the Comfort and facilities we provide our Clients.
As taking care of our customer's level of satisfaction, providing The Cheapest and most Comfortable Honeymoon Packages in Northern Areas is our Mission.
Beautiful Unseen Honeymoon Destinations in Pakistan Feature Hunza Valley as a beautiful place in Pakistan for a honeymoon.
Enjoy the Most Precious Time in Hunza with our Selected Wonderful Places in the Northern Areas
We are presenting the best and most reasonable Honeymoon Couple Tours Travel Trip Packages For Holidays in Pakistan on the most beautiful destinations in Pakistan.
Pakistan Tour Packages 2023  from Karachi are best presented by Pakistan Tour and Travel Service, a leading Tour Operator in Pakistan.
We guarantee that no one can compete with us in our Northern Pakistan Tour Packages 2023 in terms of luxury and the comfort level we provide our valuable customers.
Yes, We are Awarded the Top Tour Operator of Pakistan Through Excellent Customer Reviews
As a Leading Tour Guide and Operator in Pakistan, we are very concerned about the customer's level of satisfaction.
So, Pakistan Tour and Travel present many different Personal Honeymoon Vacation Tour Travel Packages to heavenly Areas of Pakistan for young couples.
Many know, but most people never heard that the Hunza Valley is one of the exotic locations and the best for planning a Calm and Relaxed Honeymoon.
See below the things you will get for our Expert Tourism Services.
Hunza Valley Honeymoon Tours consists of various things, which on top include the following:
Historical sites
Lakes
Touring of Peaks
Ancient villages
Unusual Romantic Weather coupled with modern facilities.
Pakistan Tour and Travel offers Couple Tours with Highly Professional Tour Guide
Honeymoon Packages from Pakistan are increasing, and we are also considering various aspects to cover.
Pakistan Tour and Travel have an experienced team. All are well equipped and friendly with Honeymoon Couples.
Our Honeymoon Packages rely on the Best and most uncomparable Couple Feedbacks We Get
We ensure that Honeymoon Packages go well and we get entirely satisfied customer feedback.
Pakistan Tour and Travel have compiled various Tour Packages for Hunza Valley. All our packages fall in the category of Cheap Vacation Packages from Pakistan as no one offers them at this low cost.
Hurry Up! Select The Honeymoon Hunza Valley Trip Tours Travel Packages 2023 From the List Below
Now Select the Hunza Valley Honeymoon Tours from our List of Tour Packages 2023 and enjoy the beautiful Trip with your loved ones. Enjoy our Domestic Tour Packages for Couples and Families, updated recently.
Honeymoon Tours From Pakistan; Create Eternal Memories With Your Spouse