Hotels in Northern areas of Pakistan:
Northern areas of Pakistan has various nice hotels and hotels in northern areas of pakistan can easily be booked by pakistan tour and travel. We book hotels in northern pakistan in affordable rates and try to transfer maximum discount towards Client so that many people can visit northern areas of Pakistan. Hotels in northern areas of Pakistan are wonderfully located in some nice exotic locations offering visitors some nice landscapes to view. We are offering hotels in Skardu, Ghanche, Chillas, Beshame, Neelam Valley, Kutton Jagaran, muzzafferabad, Sharda, murree Galyat and Hunza Valley.
---
Eagle Nest Hotel Duiker
Pakistan Tour and Travel has strong bond with best hotels in Northern Area of Pakistan. Hunza is our prime destination and we have best hotels avaible in Hunza. Stand out is following.
Eagle's Nest Hotel is situated in the village of Duikar, which is preached on a 2850 meter high ridge above Altit village in Hunza valley. Eagle's Nest Hotel is oneof the best and most easily accessible viewpoints in the whole of Hunza valley. Even if you don't have time to stay long it is a must to come up to see the sunrise or sunset views on Hunza valley and Rakaposhi and the other peaks surrounding Eagle's Nest Hotel. Guests that stay at Eagle's Nest Hotel can even enjoy the sunrise from their room.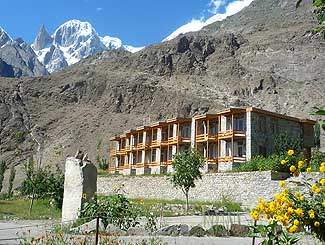 Serena Gilgit
Nestled amidst the stunning landscape of Karakoram mountain range, Gilgit Serena Hotel is truly one of its kind.
Conveniently accessible from all directions and located about 3km from the legendary Silk Route, the hotel represents a modern oasis of comfort and luxury surrounded by the breathtaking beauty of nature at its best.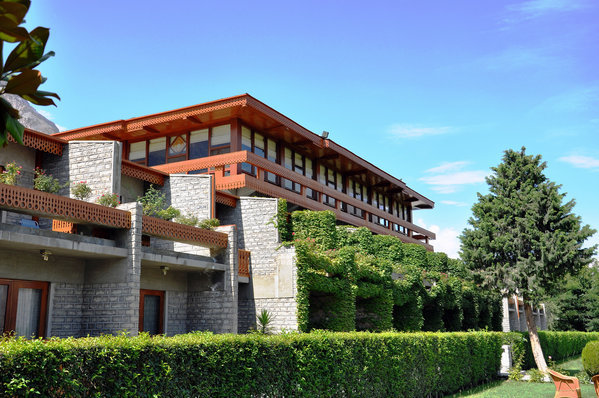 Serena Baltit Inn
Hunza Serena Inn stands in a magnificent setting with astounding views of the Hunza Valley. Located in the ancient town of Karimabad (formerly Baltit) at the foot of Mount Ultar on six acres of landscaped grounds, the inn looks on to green terraced fields and the Hunza River.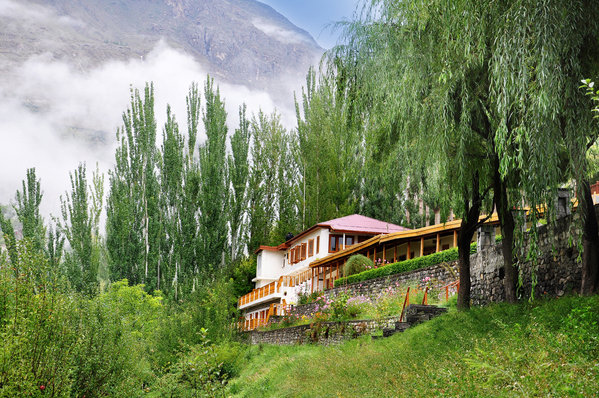 Darbar Hotel, Karimabad Hunza
Darbar Hotel, Karimabad Hunza situated at great location showcasing views of Ultar Peek, lady finger and much more.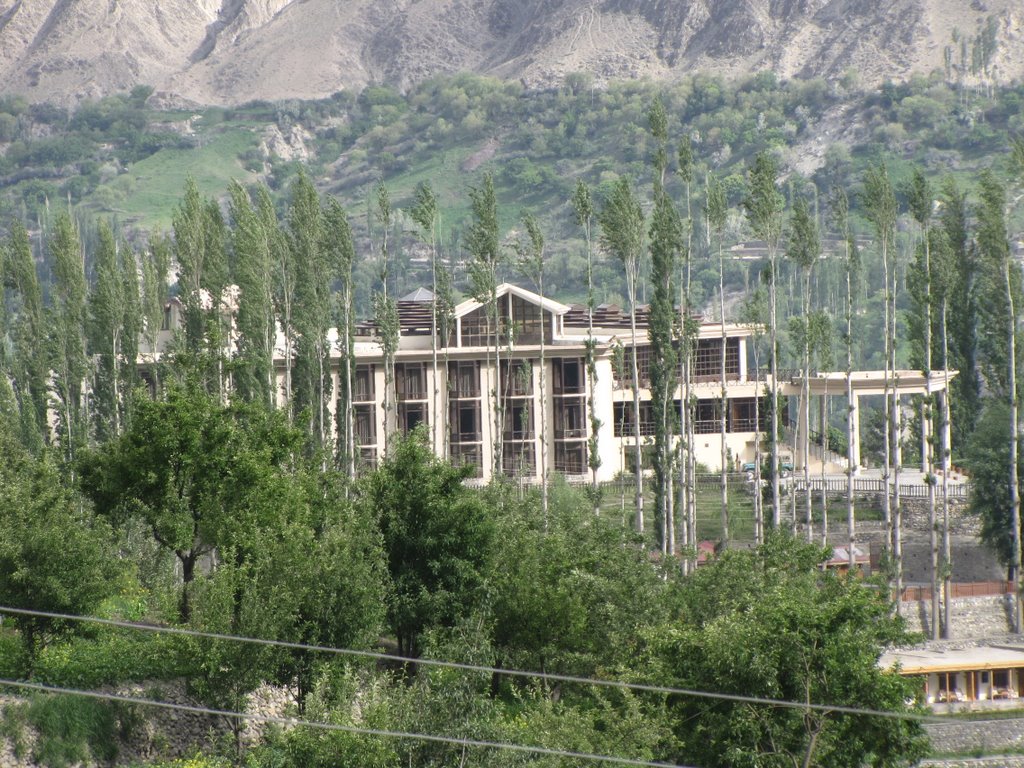 The PTDC K-2 Motel Skardu
The PTDC Motel overlooking the Mighty Indus is located in the heart of the city at a breath-taking location. The comfortable rooms and a fine restaurant make the stay at this motel memorable. In addition, Rent-a-Jeep, Satellite TV, Fax and Curio Shop facilities are available on the premises.
Places of interest in and around Skardu include Shigar, Kherpachuo Fort, Satpara and Kachura Lakes, famous for deep blue waters and brown trout making them an anglers delight. Visit to Deosai plains is an experience of a lifetime.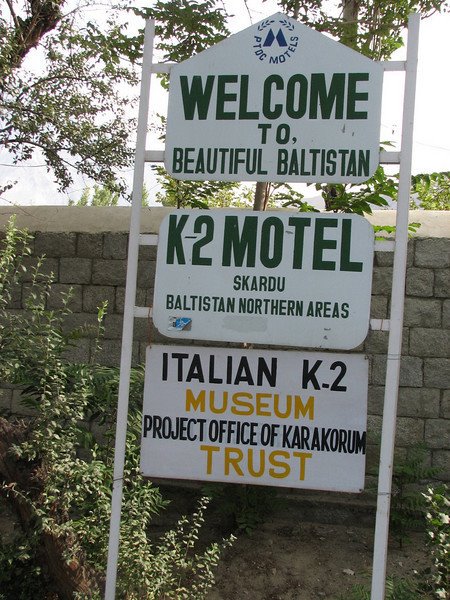 Shangrila Resort
A vacation spent at Shangrila Resort is a once in a lifetime experience that one would want to relive again and again. Located at a height of 2500 meters, this area is more commonly known as "The Roof of the World". Due to its natural beauty, the first impression of Shangrila is of a Fairyland.