Which Places Should You Visit In 2023?
The New Year celebration begins right after 25 December in Pakistan. Pakistanis love to visit a place full of natural beauty and fantastic weather.
The New Year celebrations 2021 will start soon, with the hope and blessings of the Almighty God. Hopefully, this pandemic will end, and the world will make a new start. Many different cultural, ethnic and religious communities living in Pakistan celebrate the New Year enthusiastically.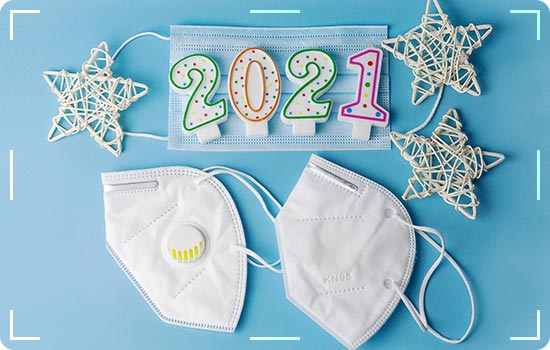 Pakistan Tour and Travel always provide the best services for tourists in New Year 2023. Following the global trend of celebrating the New Year on January 1 is an exciting day for everyone. People wished each other on the first morning, praying for health, happiness and well-being. Many Pakistanis celebrate the New Year through various celebrations, such as fireworks, concerts, family dinners or prayer gatherings.
We have designed a new range of New Year packages travelling Pakistan in this COVID situation. With upgraded health SOPs, we tend to give the best tourist service to all northern areas in Pakistan.
New Year Celebrations in Pakistan
People worldwide are excited to celebrate New Year's Eve 2023. Here we will share some of the New Year trips 2021 in Pakistan. Hunza Murree, Gilgit and Swat are the primary winter tourist destination in Pakistan.
New Year comes with the winter season usually. Winter is the most romantic and beloved season of all batches because it has excellent features. The cold weather adds warmth to human emotions, which has become the best part you and your partner can enjoy. Pakistan is full of incredible scenery and is amazing twice in winter.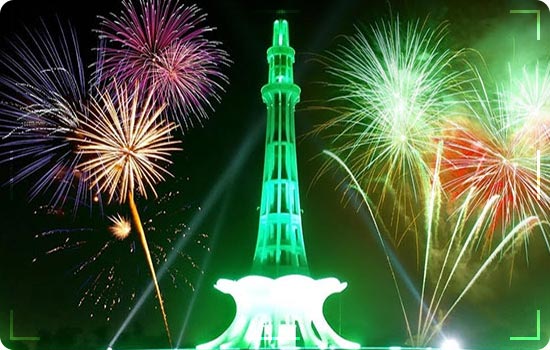 You can stroll through snowy mountains and frozen lakes in the icy breeze, which makes your New Year Travels even more exciting. When it comes to the romantic season, winter is full of competition. There are green leaves and blooming flowers in spring. Picnic by the lake in summer. There are red, orange and scarlet canopies in autumn.
In addition, Pakistan is full of beautiful regions from the north, with different scenery every season. For example, in the cold winter, the breeze of Babusar Top from the icy lake is more exciting, and walking on the snowy land is always fun. New Year Travel is one of the most important in everyone's life. Bring your bag and travel to Northern Pakistan with us this winter, where the tour will become more adventurous.
Where to travel in 2023 as the pandemic ends?
Pakistan Tour and Travel offers couples the best winter New Year Travels deals. However, sometimes it is difficult for teams to cope with strange weather, but there is nothing to worry about. Our company provides the best service from transportation to the directory where you live or not. In addition, packages range from ultra-luxury to budget and provide the best services, including trips to all northern regions, especially Muree, Naran Kagan, Swat, Hunza, Skardu, etc. Plan your winter trip with us and experience a lifetime. Search for your travel plan on the PTT website, fill in the form and wait for the customer representative to contact you.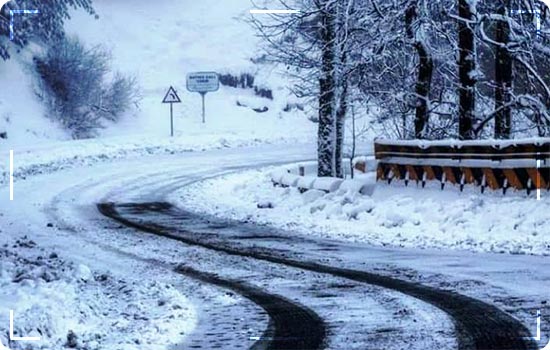 In addition, brief information on winter New Year Travels destinations is discussed here. For example, Murree is always the first choice for couples/teens, families or corporate groups because it is close to the capital region of Pakistan. Most importantly, it is the cheapest tour in Pakistan. This is a practical tour where visitors can admire the natural beauty of lush greenery, snow-capped meadows and mountains within a budget. You can visit Galiyat, urban, the Punjab Governer house that is now open for tourist. The ideal destination for beauty lovers.
Naran Kaghan Valley Tour 2023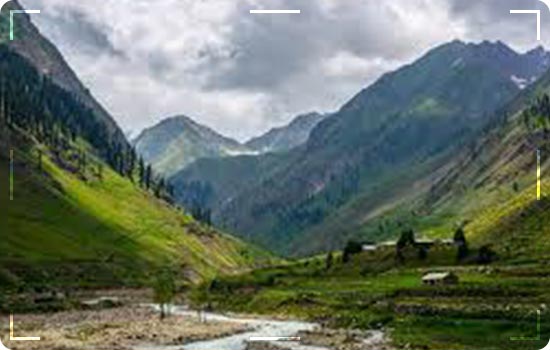 Then there is the Naran Kaghan Winter New Year Travels Package, Pakistan's most popular tourist attraction. It takes about a day to reach the desired station. It's up to you whether you want to spend a whole week over there or just a weekend, but it's going to be amazing. We have listed some of the best places you can visit while on your Naran Kaghan Valley Tour 2023. Saif ul Malook Lake, Ansoo Lake, Lalazar, Balakot, Noori Peak, Dudipatsar Lake, Saral Lake, and Fairy Land. Also, you can visit the nearby areas like Shogran and Siri Paye and many other fabulous places worth visiting.
In addition, they also provide a winter New Year Travels package in Hunza Valley. Hunza Valley is a valley in Gilgit-Baltistan, Pakistan. It is famous for its historic luggage and mountains, bringing undeniable fun to tourists.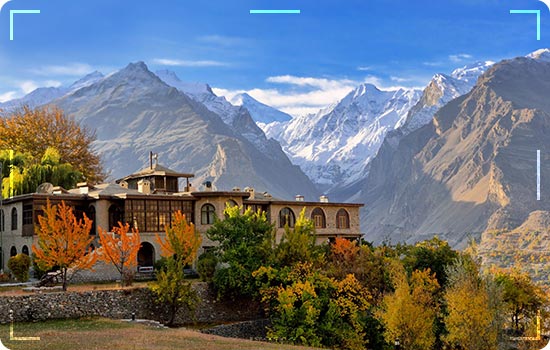 The Hunza Valley is located in the middle of the famous Karakoram Highway. The highway connects Pakistan's capital Islamabad with the Northern provinces and China. This is the highest and most exciting journey in the world. Hunza Valley has many attractions and activities. Karimabad is an ideal base for exploring the area. Emerging explorers are waiting for world-class hikes. The area also has two well-preserved incredible fortresses, adding a unique history and culture to the valley. From Hunza, follow the Karakoram Highway to Passu and the world-famous cable bridge.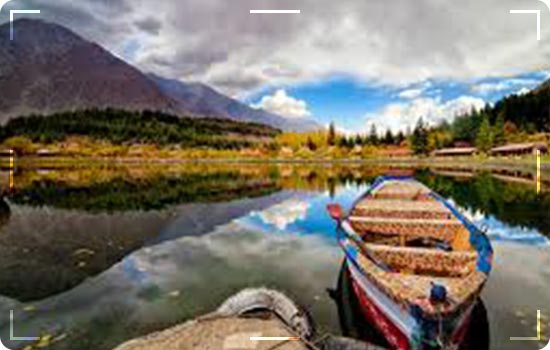 Similarly, Pakistan Tours and Tours offer winter New Year Travels packages in the Skardu Valley. The big Mountain of Skardu includes the second-largest mountain range in K2. Our Skardu tour packages are specially designed for local and foreign tourists interested in road trips in northern Pakistan. The itinerary covers the Himalayas and Karakoram Mountains in Pakistan.
Pakistan Tour and Travel were founded in Gilgit-Baltistan to design and execute all tours in GB. During the Gilgit-Baltistan tour, our local guides and support staff will provide you with a friendly host and guest environment, which others cannot offer. The client visited the wonderful creation of Almighty God here. Water, desert and alpine meadows are all concentrated in one place, definitely a paradise for backpackers.
At the same time, the Swat Valley Tour is formally called the Switzerland of East. Undoubtedly, it is the best tourist destination and the land of history, valleys and lakes. You can also stay in the luxurious setting of Pearl Continental Malam Jabba and have wondrous life experiences.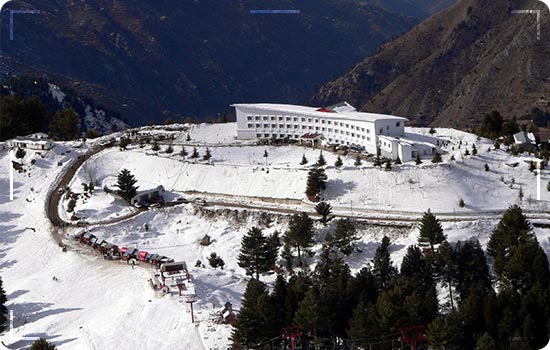 The Swat Valley is full of miracles. Swati trout, dense green forests, medicinal springs, snow-capped mountains and beautiful lakes. Among them, the one worth visiting is Shahibag Lake, northwest of Sazgar, about three hour's walk. The tourist finds peace; nothing is more beautiful than a breath of fresh peace and tranquillity.
Pakistani Tour and Travels also provide New Year Travel packages to Kashmir and surrounding areas, especially Neelum Valley. The Neelum Valley Tour Package is filled with many beautiful valleys, waterfalls and lush green meadows. Get the best Pakistan travel package in Neelum Valley and make your trip memorable.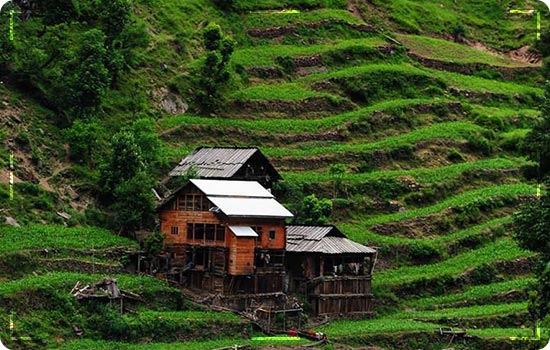 The beautiful northern part of Pakistan is where everyone can start gazing at the stars without effort. It is famous for its charming glass backdrop, perfect landscapes, snow-capped mountains, roaring blue waters, green valleys and many unique landscapes. Nothing is more exciting than an influential trip to the northern part of Pakistan. Azad Kashmir's tour packages are full of beautiful and beautiful places, green meadows and towering peaks. It is the centre of tourist attractions. The surrounding scenery is gorgeous, and the life culture is rich.
Turkey
From ancient ruins and modern cities to endless turquoise beaches, majestic green mountains, travertine terraces of Pamukkale, rock formations of Cappadocia and the best food in the world, everyone in Turks has it. Backpackers, cultural addicts, luxury travellers and boat cruisers find the perfect vacation here.
Turks are friendly and welcoming, although they may not speak much English outside the main tourist areas such as Istanbul and Antalya. Economically speaking, Turkey has performed poorly in recent years because of the sharp depreciation of its lira. Today, service prices in Turkey are six times higher than in Europe. Suppose you pay $12 for a taxi in Vienna and $1.50 for the same distance in Istanbul.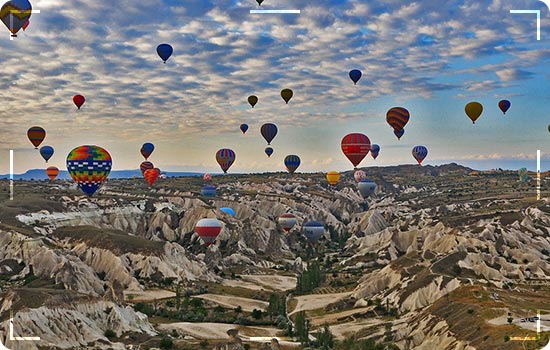 As a result, a one-way public transport ticket is only equivalent to $0.5-$1, while dining at a decent restaurant costs no more than $6 to $12. If you want to save money, there are many good options. Street food, such as Bosphorus bread (Balik Ekmek), world-famous Donor or Izmir Kumru, is sold everywhere for 1 to 2 dollars, while traditional tea and the price of Simite breakfast are the same.
Highly desirable destinations (like other places) are more expensive, but Turkey is a safe country off the beaten track, and we recommend renting a car for this. Click here for the complete Turkey Visa Process from Pakistan.
Vietnam
In an expensive region, Vietnam is one of the best value-for-money destinations in Southeast Asia. Backpackers only need to pay $25 daily and still enjoy the state's best service.
Most nationalities require a tourist visa to enter Vietnam. Don't let this initial fee disappoint you-everything is cheap after you join. You can find a bed in a nice hotel in a big city or a rural Vietnamese homestay for only $10 per night.
In Vietnam, street food dominates, and a plate of pho, banh con or other delicacies in the province will cost you less than US$2. The price of an intercity train or bus ticket is between US$5 and US$35, depending on the distance.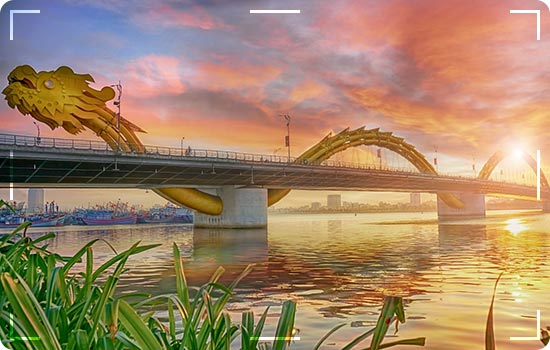 Of course, in addition to low prices, there are many good reasons to travel to Vietnam. The country is highly diverse, from trekking to the beautiful Ha Giang Hills to boating in the backwaters of the Mekong Delta. A great way to experience the government is to travel between Hanoi and Saigon on the Unification Express, stopping at beaches, historic cities and national parks along the way. For the Vietnam visa process, you can check the details here.
United Arab Emirates
The United Arab Emirates has become synonymous with urban vacations and family vacations. Thanks to convenient access from all over the world, there is no doubt that the country has attracted travel enthusiasts worldwide.
The high-tech cities of Dubai and Abu Dhabi are the main attractions for many tourists. It is impossible not to show off in shopping malls such as Dubai Mall, Festival City Mall and Yas Mall, but if we step out of these high-end shopping boulevards, there are many heritages worth exploring in Sharjah and Ras Al Khaimah. Hikers will find many hiking opportunities in the arid Hajar Mountains. 
Egypt
According to Bradley, it is the era of Egypt, and Egypt has reopened to Americans this summer. He said: "Our class in Egypt is one of the most popular virtual travel classes in Indagare's global class. It's not difficult to see why." This field is one-third of all the monuments in the world and is also the legacy of the seven wonders of the original world, The only place under the Pyramids of Giza. In addition, the country has high value for travellers.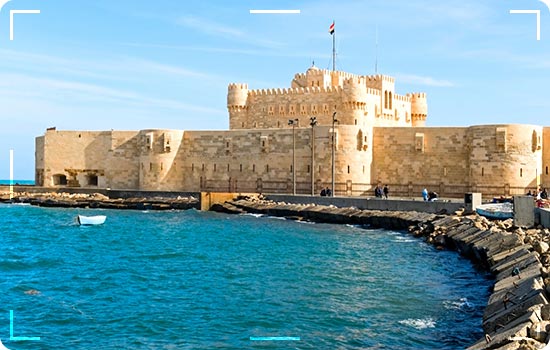 The long-awaited Great Egyptian Museum has officially become the world's most significant archaeological museum and will be fully opened in 2021. Near the giant pyramid, it will be filled with dizzying exhibits, including exhibits of all the artefacts found in the tomb of King Tutankhamun. . Bradley said: "For anyone interested in ancient history, it is a destination in itself." He said that Indagare could help overthrow the final coup: private access to the museum.
Morocco
Lastly, Morocco is on the list for foreign travel to Pakistan. Morocco is very cheap, there are many things worth seeing and doing, not far from Europe, and there are enough cheap flights.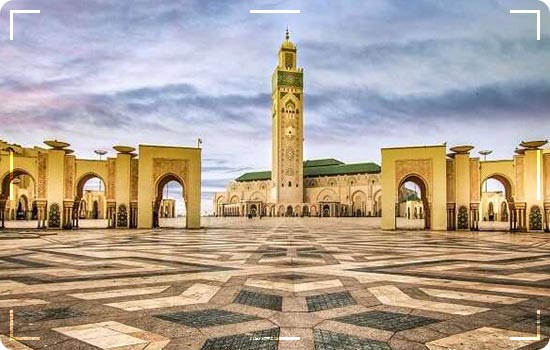 Therefore, travel quickly to Morocco if you travel in Europe or outside and want an exotic destination near you. One of the best meals you can have in your life is there, for only two dollars. You can eat delicious fresh fish takin and many others at reasonable rates. Enjoy the exotic beaches with the colourful community around you, and you can have music all night long. If you are a party animal, this place is definitely for you.
Final Words
Let us know where you are visiting this new year's eve. The year 2021 brings more light, adventure, attraction, and ultimately fun to tourists visiting these places, no matter which you are visiting. Plan the best days to spend in the cold winter and enjoy an unforgettable experience. Choose plans and packages that suit your needs and calm your soul. There is no doubt that the winter New Year Travels 2023 of Pakistan Tour & Travels is looking for its way.
Since 2017, Saba Ghani has been serving as the talented and dedicated chief content writer for Pakistan Tour and Travel & EMHI Solutions. With her exceptional writing skills and in-depth knowledge of the travel industry, she has been instrumental in crafting engaging and informative content that captivates the audience. You can catch her at [email protected] or Twitter