How To Get an Azerbaijan Visa From Pakistan?
For many people, the process of getting an Azerbaijani visa is complicated. However, if you know what to do, you can make this process easier. Today we will show you how to get it and the requirements for an Azerbaijan visa or e-visa.
Easy Guide to Getting Azerbaijan Visa
There are two ways to obtain a visa:
1) An Electronic visa is called an e-visa.
2) General/Typical visa applied to the embassy.
1) Electronic visa
Individuals or travel agencies can apply for electronic visas. Official website: https://evisa.gov.az/en. After completing the online form and getting confirmation, you will be able to have your e-Visa sent directly to your email within 3-5 business days. According to the official website, the electronic visa application must be submitted at least three working days before the planned travel date to the Republic of Azerbaijan. The total e-Visa application fee is $23 ($20 for the application review and $3 for the service fee).
Remember, this is the cheapest and most convenient option, and you don't need to talk to any travel agent to get your Azerbaijan visa.
If you still prefer to apply through a travel agency, then you need to send the required documents to the travel agency. Application forms are primarily available on the web pages of these travel agencies. After that, the travel agency will send these documents to the Ministry of Foreign Affairs, and you will be able to get the Azerbaijan visa within 15 days (at least ten days). Azerbaijan recently allowed an e-visa facility for Pakistan.
Still, it can last up to 6 weeks, so you should ensure your oath dates are at least a month apart. Generally speaking, the e-visa will cost you €40 per person if the Azerbaijan visa applicant booked the hotel themselves through a travel company or €60 if the applicant submits a confirmation letter signed and stamped directly by the hotel. 
Also, if your trip is urgent, you can apply for an express e-visa and get it in 2-3 days, but it costs about 210 euros. Once they email you the approved Azerbaijan visa, you can print it out and take it with you until you arrive in Azerbaijan. The electronic visa will be provided to the passport officer.
Necessary documents:
Sign The Application Form

Scan Passport

The passport Must Be Valid For At Least 3 Months After the Expected Return From Azerbaijan.

Contains At Least Two Blank Pages

Published In The Past Ten Years

A Picture

Colour, 3.5 X 4.5 Cm (Approx. 1.2 X 1.6 In)

The Background Should Face Forward In Light And Solid Colors

Hotel Confirmation/Reservation Letter (Can Be Arranged Through Travel Agent)

Azerbaijan Air Ticket (Copy)
Visa Fee or Payment
Pay the Azerbaijan visa fee in USD, AZN, or EUR (depending on companies that may change) by bank transfer or credit card upon application.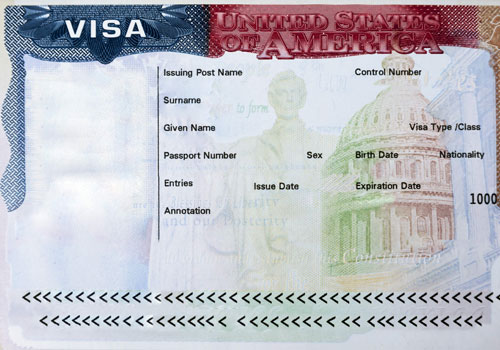 Caution:
Electronic visas are only available for tourist visits.

Single-entry visas are only valid during the hotel reservation period.

Visas cannot be extended; entry and departure dates cannot be updated.

The maximum stay is 30 days.

All documents (in JPEG format, no larger than 1MB) must be scanned.

Submitting the above documents does not guarantee the issuance of the visa.

Full list of travel companies authorized to issue e-Visas

Electronic Visa Application Form
Important: All foreigners and stateless persons must register at the State Migration Service of the Republic of Azerbaijan (www.migration.gov.az) within three (three) days of their arrival in Azerbaijan. More information and application form (pdf). The sponsor (hotel, nursing home, lounge, dormitory, camp, tourist base, hospital, any public place, apartment or other places of residence, the management of the place, or the owner of the living space) will be responsible for submitting the application form and a copy of the passport.
Therefore, before coming to Azerbaijan, you must book a place to stay, such as a hotel, apartment, or hostel. The passport must be valid for at least six months after the expiry of the Azerbaijan visa applied for.
2) Typical visa (90 days)
You must prepare and submit the following documents to the Azerbaijani consulate (diplomatic representative) in your country:
Application form

Two-colour photos on a white background

foreign passport

Invitation letter from Azerbaijan in duplicate (this may be the person inviting you, your relative, or someone else)

receive state dues

It may take up to a month to hear back about your Azerbaijan visa status. In the event of the death of his emergency medical or close relative living in Azerbaijan, foreigners and stateless persons can obtain visas by submitting documents agreeing to these facts. In this case, their application will be reviewed within 48 hours.
Visa Fee Or Visa Payment 
Single Entry Visa (3 days to 3 months) – $50

Dual Entry Visa (3 days to 3 months) – $80

Multiple Entry Visa (valid for one year) – USD 350

Tourist Visa – USD 20 (only for those presenting a tourist/travel voucher)

Single General Entry Visa: $20

Double Entry Transit Visa – $40
Citizens of the following countries holding ordinary passports can obtain visas free of state fees:
1) According to the agreement between the Republic of Azerbaijan and the Republic of Turkey, Turkish citizens holding ordinary passports can obtain visas:
At the diplomatic missions and consulates of the Republic of Azerbaijan without payment of state fees;
Visa Department of the Ministry of Foreign Affairs of the Republic of Azerbaijan operating at the international airport – the fee is 10 USD.
2) Japanese citizens holding ordinary passports can obtain visas without paying state fees.
3) Citizens of the Islamic Republic of Pakistan holding ordinary passports can obtain an Azerbaijan visa-free of state fees and valid for 15 days.
Citizens of the following countries can enter Azerbaijan without applying for an Azerbaijan visa (up to 90 days):
Belarus

Georgia

Kazakhstan

Kyrgyzstan

Moldova

Russia

Tajikistan

Ukraine

Uzbekistan
4) Citizens of the following countries can obtain a 30-day visa at the international airports of the Republic of Azerbaijan:
Qatar

Sultanate of Oman

Kingdom of Saudi Arabia

two seas

Kuwait

Japan

Indonesia

People's Republic of China

South Korea

Malaysia

Singapore

Republic of Turkey (60 days)

Israel

United Arab Emirates
5) US citizens flying from New York to Baku can obtain a 30 (thirty) day visa at Heydar Aliyev International Airport.
Since 2017, Saba Ghani has been serving as the talented and dedicated chief content writer for Pakistan Tour and Travel & EMHI Solutions. With her exceptional writing skills and in-depth knowledge of the travel industry, she has been instrumental in crafting engaging and informative content that captivates the audience. You can catch her at [email protected] or Twitter