15th Tehran International Tourism Fair T.I.T.E 2022
From a tourism perspective, Iran has two important and unique advantages. The first is ranked among the top countries in the world due to its unique location. Also as a strategic location, Iran acts as a bridge connecting European and African countries with Asia and the CIS with the Middle East and the Persian Gulf region. Such features offer great potential for the Iranian tourism industry.
The second feature of Iran is its wonderful tourist attractions, which can be studied in two aspects: on the degree of various tourism types such as history, culture, nature tourism, pilgrimage, adventure tourism, etc., the other is its fourth Seasons naturally enjoy water recreation such as swimming in one part of Iran, recreation and sports in another part of Iran in winter.
Highlights
Travel agencies, airlines, shipping lines, railways, banks, insurance services, and all travel services

Tourism agencies, associations and colleges, health/sports/pilgrimage and ecotourism, periodicals

Books and Guides, Hotels, Guest Houses and Tourist Villages, Handicrafts, Arts and Traditions, Free Zones
The 15th Tehran International Tourism and Related Industry Exhibition
With the support of the Iran Trade Promotion Organization (ITPO), the Iranian Cultural Heritage, Handicrafts and Tourism Organization (ICHHTO), and Iran, the 15th Tehran International Tourism and Related Industries Expo will be held in Tehran from January 29 to February 1, 2022. The permanent international fairgrounds hold the International Exhibition Corporation (IIEC).
The exhibition is the largest professional tourism event in Iran, registered by the World Tourism Organization, in addition to 57 foreign companies (travel agencies, hotels, banking, and insurance services, airlines, shipping, railways, and other tourism-related industries) from 12 countries, such as handicrafts, arts, traditions, free zones, travel and camping equipment and supplies, associations and colleges, health, sports, pilgrimages, ecotourism, hotels and tourist villages).
Iran, as a country rich in culture and history with four distinct seasons, can certainly be one of the important destinations in this regard. In 2017, the number of international tourists reached 1 billion and 323 million and reached 1 billion and 400 million. In 2018, with an estimated 2 billion tourists worldwide by 2030.
Enterprises from all 31 provinces of Iran and Turkey, Malaysia, Singapore, Thailand, Italy, Indonesia, Pakistan, Germany, India, Vietnam, Cambodia, Afghanistan participated in the Tourism Expo. All managers, investors, practitioners, employees, professors, and Professionals in the student tourism industry and related industries participate in this exhibition as professional audiences.
From 29 to 1 February 2022, the Director-General of Agriculture, Industry, and Tourism and project officers associated with the ECO Secretariat held several useful and constructive meetings with representatives of private tourism agencies of ECO member countries while visiting various parts of the exhibition conferences, as well as related cultural heritage, handicraft and tourism institutions in the provinces of Zanjan and Mazandaran.
Pakistan will participate in Tehran Tourism Expo
Exhibitors and tourism experts from neighboring countries plan to take part in the 15th edition of the Tehran International Tourism Expo, which will be held from January 29 to February 1 at the Permanent International Fairgrounds in Tehran.
Best Places To Visit In Iran: Amazing Places With Rich History
"Representatives from neighboring countries will take part in this exhibition," Deputy Tourism Minister Ali Asghar Shalbavian was quoted as saying on Tuesday by the official IRNA news agency.
The official added that trade delegations from Pakistan, Turkey, Iraq, Afghanistan, Tajikistan, and Oman will participate in the exhibition.
In addition, he said, there will be B2B meetings with companies from China and some European countries, especially in the field of health and medical tourism.
He explained that the focus of the fair will be on supporting tourism and handicrafts, as well as interest in developing tourism in the country's western provinces.
He added that there will be a lot of focus on food, agriculture, and health tourism. He stressed that the event will be held following health protocols and social distancing rules.
Earlier this week, it is reported that groups of tourism experts, travel agents and hoteliers were invited to hold dedicated meetings and seminars during the 15th Tehran International Tourism Expo.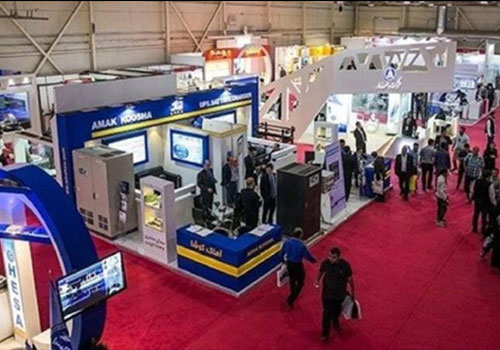 The report added that the Ministry of Cultural Heritage, Tourism and Handicrafts has drawn up some events for the upcoming Tehran Fair, and has so far completed 62 professional conferences and seminars.
Adventure tourism, road tourism, new tourism destinations, engagement with local communities, emerging tourism markets, health and medical tourism, ecotourism, agrotourism, pilgrimage, and e-tourism are all resources, the news agency said.
Since 2017, Saba Ghani has been the chief content writer for Pakistan Tour and Travel & EMHI Solutions. You can catch her at [email protected] or Twitter