The Pearl Continental PC Hotel Will Open Next To The Charming Attabad Lake Soon
In order to complement the natural beauty and magnificence of Attabad Lake, and incorporate luxurious hospitality, the new PC (Pearl Continental Hotel) is about to open in the picturesque Hunza Valley.
The five-star Attabad Lake PC Hotel overlooks the blue lake and is surrounded by the majestic Karakoram Mountains, which will attract tourists and adventure lovers.
In this regard, Pakistan Services Limited and Road & Story signed a Memorandum of Understanding (MoU) at the Islamabad Marriott Hotel on Friday.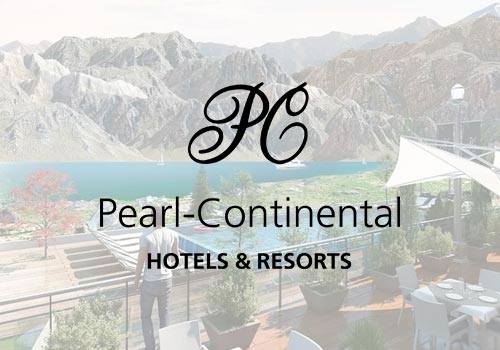 At the press conference, Haseeb A. Hashoo Group Hotel and Education Department Operations Director Gardezi: "Since Attaabad Lake is one of Pakistan's miracles, we are very happy to introduce our five-star brand Pearl-Continental here. Guests are welcome to enjoy an extraordinary accommodation experience. Unparalleled service is our hallmark. Commercial".
Gilgit-Baltistan Chief Minister Khalid Kurshid said: "According to the Minister's vision for the tourism industry, we can forgive Pakistan's debt by renovating infrastructure and building facilities for tourists across the country. Investors are encouraged. Come, we will provide them with convenience." The British government is also focusing on the development of new cities while ensuring the protection of the environment.
Press Release
Hashoo Group is a leading hotel chain that owns and operates the five-star PC Hotel and Resort, Marriott Hotel, PC Legacy Hotel, and selected service brand Hotel One in Pakistan.
"Our mission is to develop high-quality hotels and resorts while protecting the natural environment, enhancing local communities, and helping to spread the latest construction technology to the area," said Yasser Rashid, Director of Roads and Stories.
"In addition to developing high-quality resorts, Road & Story is also developing Pakistan's first resorts, amusement parks, international high-altitude training camps, and ski resorts in the underdeveloped northern regions," he added.
Pakistan Tour and Travel is a travel and travel company that provides unique experiences, designed to allow travel lovers to explore and enjoy Pakistan through its rich cultural heritage and beauty.
During the stay, guests can choose a total of 112 standard rooms and 4 suites, which extend to the balcony and private dining room. They can also enjoy a variety of dishes in the all-day dining restaurant, mezzanine cafe, lounge bar, terrace, rooftop or poolside.
The hotel offers a range of leisure and health facilities, including a gymnasium, fitness center, spa, and swimming pool. The hotel will also hold yoga retreats for yogis.
In order to keep up with their official duties, business travelers can use the latest technology and services provided by the business center. From meetings to celebrations, our multiple meeting rooms and multi-function halls can host a variety of private and corporate events.
Attabad Lake is one of Gilgit-Baltistan's largest tourist attractions, providing dozens of exciting leisure activities for travel enthusiasts, such as boating, jet skiing, and fishing.
Details About PC Attabad Lake Hunza
Guests can travel from Islamabad to Attabad, first to Gilgit, and it takes about 2 hours to reach the destination. You can also fly to Skardu for about 4 hours. Alternatively, they can also enjoy a scenic road trip of about 598.7 kilometers from the capital in 8 hours and 15 minutes, while reaching Hunza in less time.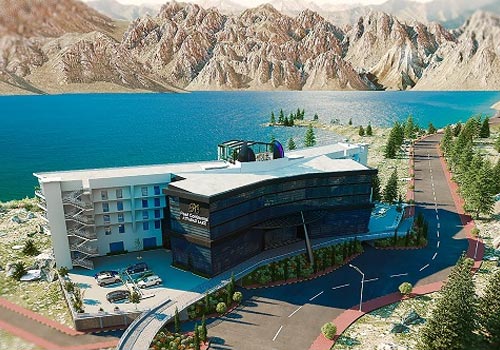 This lakeside hotel promises to provide a refreshing holiday experience for guests, families, and business travelers looking for Nordic charm and excellent hospitality, and the Pearl Continental PC brand is famous in this way.
Also present at the ceremony were dignitaries such as Gilgit-Baltistan Cheif Minister Khalid Kurshid and Farah Bank CEO Atif Bajwa.
Since 2017, Saba Ghani has been serving as the talented and dedicated chief content writer for Pakistan Tour and Travel & EMHI Solutions. With her exceptional writing skills and in-depth knowledge of the travel industry, she has been instrumental in crafting engaging and informative content that captivates the audience. You can catch her at [email protected] or Twitter