Most Beautiful Umbrella Waterfall: Sajikot Abbottabad
To show the beauty of the umbrella waterfall: Umbrella Waterfall is located in the Sajikot area of Abbottabad District. It has recently emerged as a new tourist attraction in the KPK province of Pakistan.
The waterfall is located 27 Kilometers from Havelian. To reach the umbrella waterfall, you have to hike down about 30 to 45 minutes from the village of Poona. The Umbrella Waterfall is on the same road where the famous Sajikot Waterfall is located.
Who explored the umbrella waterfall?
The eye-catching beauty of the waterfall was explored by some young men fond of hiking. It became a tourist attraction when a YouTube channel, 'Shams Shaukat films' posted a vlog. As the world's most beautiful waterfall and it went viral on the internet.
One of the main attractions of Istanbul. From the outside, it looks quite discreet and does istanbul not attract attention, but inside, a luxurious palace awaits visitors. This cathedral has a very rich history, for all the time of its existence, it was both an Orthodox church and a Catholic church, and only then became a mosque.
After that video went viral, many other YouTubers of Pakistan visited the place and covered the waterfall.
For a mesmerizing natural view, one should visit this place located at Sajikot. Imagine sitting under the canopies of lush green trees right next to a snow-white waterfall cascading on the side, how dreamy and heaven view it can be. Nothing can be much satisfying than this beauty
Some experiences stated that this waterfall has impressive power and beauty of nature. Shimmering and falling, breaking into a thousand shards of spray. Crashing water scares and attracts the soul. Some of the famous personalities compared waterfalls with the human soul as they have an appreciable impact on the mind.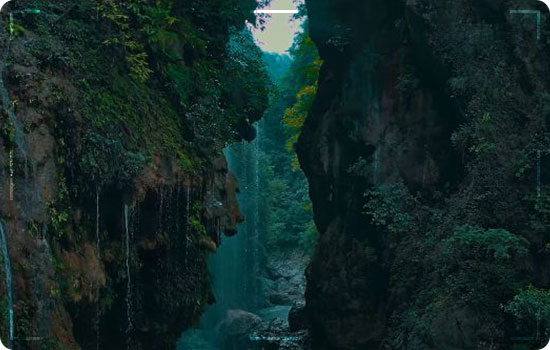 It's a bit difficult to hike till there because of the poor condition of roads, mostly it's slippery so one should watch his feet very carefully. Many bloggers have mentioned that it was tough reaching there as it was drizzling. Believe it every struggle pays because the result and view were beyond words and imagination. This place is a therapy itself!!!
It's a highly recommended spot to visit as it will only take you one day with an eye-catching view.
Umbrella Waterfall Poona KPK Pakistan
Umbrella Waterfall is Hidden and Un-explored mesmerizing artwork of nature is located in the village Poona, Tehsil Havelian, Distt Abbottabad KPK Pakistan. The waterfall is located 27 Kilometers from Havelian. Most of you know what this place is! For those who don't know let me tell you this place is an umbrella waterfall in a village called Poona! Umbrella Waterfall such a beautiful showering waterfall wrapped in between the mountains. It was like an oyster in a pearl
Umbrella Waterfall Location
Use Hazara Expressway and take an exit from Shah Maqsood interchange. Travel toward Hevellian and take a route toward Sajjikot. Sajikot comes in its way. 10 minutes away from Sajikot you will see a Masjid and Bazar. That's where you can park and then there is a steep path on a hill toward umbrella waterfall Pakistan. You can go easily but coming back toward the road and hike is a really difficult thing. You can say it a moderate hike of 35 to 40 minutes.
To reach here you have to go to Havelian from Islamabad and then to Sajikot and finally to Poona!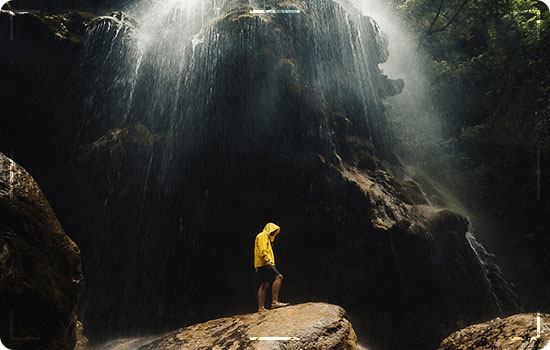 You can also go from Pir Suhawa to Poona and this place is also accessible from Nathiyagali!
Once you reach Poona and park your vehicle there! Trek towards Poona is almost 800m but it is difficult to make sure you have very good shoes for trekking! If you're a family think twice before going down there! You should take a guide along with you, who carries your luggage. We would suggest you do the same! Once you reach there you realize the entire trek and driving was worth it. You can confidently say this is one of the most beautiful waterfalls in Pakistan.
Trekking Details
Trek was not difficult at all. Anyone can do this trek easily. To reach the waterfall, you have to hike down about 30 to 45 minutes from the village of Poona Waterfall. It was a bit steep but not undoable. There are two paths to get down to the bottom. One is for adventurers, it is steeper and a rope is used for repelling at the bottom, the other one is leveled and mostly used by families. Horses are available for hire but there is no need to hire them for Umbrella. Waterfall in Pakistan.
From Havelian to Sajikot waterfall 40 minutes
From Sajikot Waterfall to Poona Village 10 minutes.
Umbrella Waterfall Weather
For the latest weather information on Umbrella Waterfall Poona, please visit Havelian.com and search for Havelian.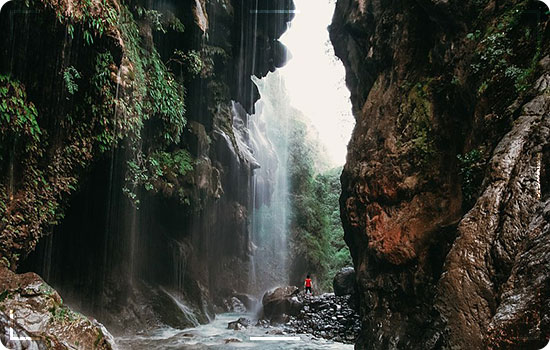 Obviously, there are quite a few umbrella waterfalls in the world, such as the canopy waterfall in Bandar Pune, India, and the waterfall in Thailand.
Final Thoughts
Hence, Umbrella Waterfalls is a great place for families, women, and young boys to have a picnic and cool off in the hot summer afternoon. If you ever been to Umberalla Waterfall, do share your thoughts in the comment section below:
Since 2017, Saba Ghani has been the chief content writer for Pakistan Tour and Travel & EMHI Solutions. You can catch her at sabaghani80@gmail.com or Twitter