Ways To Spend New Years Eve
New Years eve comes once a year. In the spirit of decision-making and a new beginning, what is the best way to enter the new calendar year by setting the first holiday? With the development of this year, seize the opportunity to take an open trip, and travel abroad, maybe to Naran Kaghan, Swat or even Skardu.
No matter where you travel, Pakistan Tour and Travel plans trips to diverse locations and sharing detailed stories will surely inspire your next New Year trip. The New Year's journey can take many forms, although there are still some common factors: fireworks, street parties and lots of live music.
When you plan your year-end trip, choose us for the best hotel deals and year-end parties to make the midnight countdown special. The canals of Swat or Kaghan. If you are looking for an active winter holiday, then in the peak season, the elegant Aspen will become a reality, where you will find hills for skiing and snowboarding.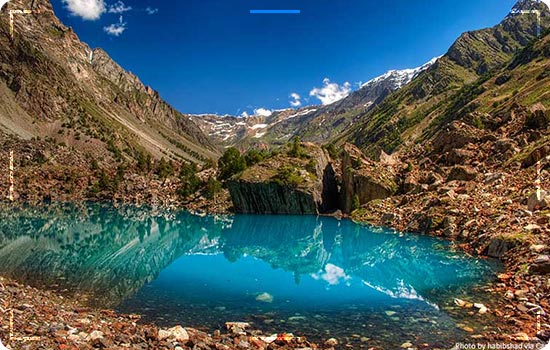 New Years Eve is a time to take free public transportation, fireworks displays and even themed zoo performances in a city like Islamabad or Karachi.
Visit the most prominent New Years Eve show in Lahore and Karachi or spend a holiday by the campfire in the Northern areas of Pakistan.
Before the arrival of New Year's Day, you will be grateful for your holiday in another part of Pakistan which is up to your choice and desire. New Year's Eve travel deals by Pakistan Tour and Travel will never make you regret it.
New Year's trip and travel packages to take you to your ideal destination
If you want to spend New Year's Eve in any place in Pakistan, we will provide the best New Year's Eve package. Our 2023 year-end holiday packages are cheap and affordable. We want to give everyone the same opportunity to explore the beauty of nature and enjoy a beautiful afternoon and New Year's Eve in their favourite destination.
Here, you can enjoy a Swat Kalam Tour, relish with your favourite people, spend the night camping, and enjoy a delicious dinner in a fantastic backdrop with the world's most warm hospitality.
Check out our unique New Year travel package below.
Various forms of Visit you can have on New Years Eve.
Historical Visit
Mohenjodaro is a settlement dating back 5,000 years, located in the Sindh region of Pakistan.
The two excavations near Taxila, Julian and Sirkap, can be traced back to the Buddhist and Ghandhara times.
Culture Visit
There are many ancient forts, towers and other buildings in northern Pakistan. The Chitral Valley is home to a small Kalasha community of the former Islamic spiritual community, which is said to be descended from the army of Alexander the Great.
In Punjab, it was the site of the Battle of Alexander on the Jhelum River.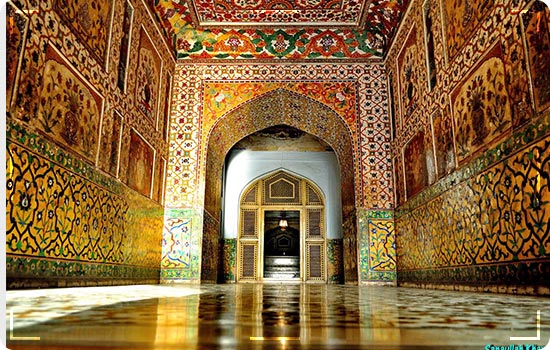 Lahore is the cultural capital of Pakistan. Many examples of Mughal architecture include Badshahi Mosque, Shalimar Gardens, Jahangir Tomb and Lahore Fort.
Nature Visit
The Karakoram Highway along the ancient Silk Road offers impressive views of the Himalayas, including Hindukush Pamir. This trail runs along the Indus River to the beautiful Gilgit and Hunza valleys. The Margalla Hills in Islamabad is the main tourist area. At the centre of these hills is Daman-e-Koh, a terraced park with great views of the city.
Religious Visit
There are many mosques and Islamic cemeteries all over the country. Among these mosques, the most famous are: the Badshahi Mosque in Lahore (one of the largest mosques in the world and an example of Mughal architecture that only competes with the Taj Mahal), the Faisal Mosque in Islamabad, etc.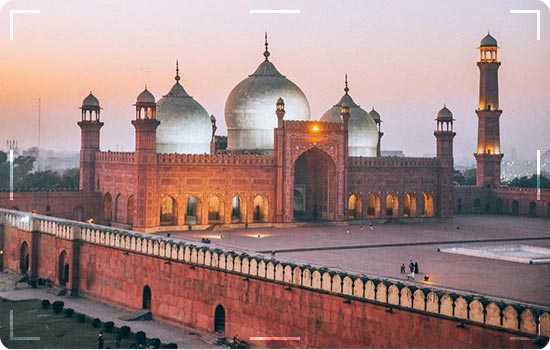 Thatta, a small town in Sindh province, is famous for its shrines and mosques.
Beach Visit
The beautiful Chitral region of the Hindu Kush Mountains north of Peshawar is famous for its hot springs and trout-rich rivers. Karachi Beach Clifton Beach is one of the most beautiful beaches in Asia. However, Pakistan has not been able to develop beach tourism because the western concept of beach luxury does not match the country's Islamic cultural traditions.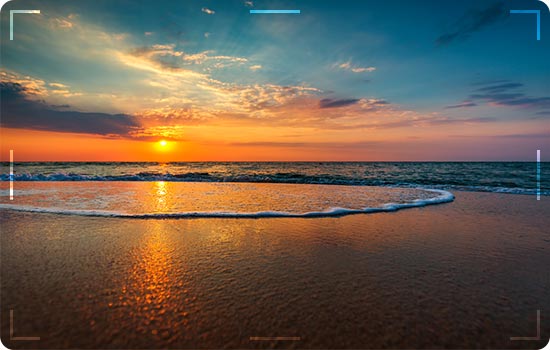 Winter visit
in Pakistan 5 high peaks and many large glaciers in the world. Northern regions such as Gilgit and Skardu are popular places for hiking. Malam Jabba Resort in the Karakoram Mountains offers good skiing facilities.
Outdoor Sports on New Years Eve
Kayaking and canoeing in Pakistan are very popular in the river about 8 kilometres north of Rawal Lake.
Cricket is the most popular game in the country. You can watch a cricket match. Polo is also very popular, especially in Gilgit and Chitral in the north.
Shopping Visit
Shopping in Pakistan is fun and unique. Pakistan is known for its exquisite craftsmanship. It is home to hand-woven carpets, marble, brass and copper objects, wood products, curves and embroidered clutches. Karachi, Lahore and Islamabad have excellent traditional markets (bazaars) and modern shopping centres.
Book a family package for New Years Eve
Please wait if you don't see your favourite destination in the package above. We are a travel agency that can provide personalized New Year travel packages according to your needs and budget. Good news for those who want to spend the night at the Hunza, we can provide them with a New Years Eve hotel package in their dream room.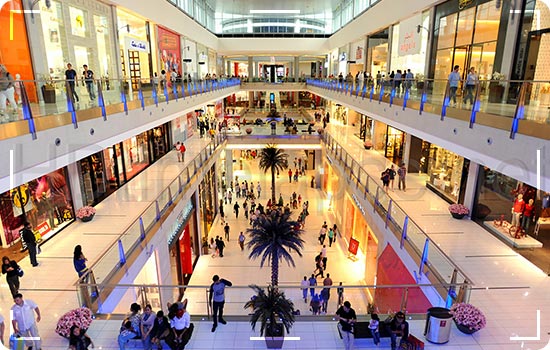 People often look for top travel companies so that they can book the latest New Year deals at discounted prices. We can help you find the best New Year holiday deals at very affordable prices, whether you are travelling alone, with family or with friends.
Since 2017, Saba Ghani has been serving as the talented and dedicated chief content writer for Pakistan Tour and Travel & EMHI Solutions. With her exceptional writing skills and in-depth knowledge of the travel industry, she has been instrumental in crafting engaging and informative content that captivates the audience. You can catch her at [email protected] or Twitter