Pakistan-China Relationship Review in 2020
Based on equality, brotherhood and general cooperation, China and Pakistan have developed a perfect friendship throughout the season. Over the past 69 years, the two countries have conducted multi-dimensional cooperation in various fields. Despite the turbulent international situation, Sino-Pakistani friendship is still firm and full of vitality. In the past few years, especially in the last few years after two high-level visits to China in 2013 and 2015, frequent exchange of visits between leaders of the two countries has further strengthened cooperation.
Chinese President Xi Jinping said that the special friendship between China and Pakistan is a historical choice because it is deeply rooted in the hearts of the two peoples.
We hope to see a strong, united, stable and prosperous Pakistan. "Our strategic cooperation has expanded.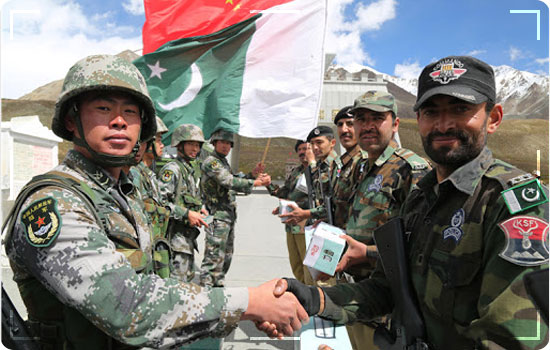 President Xi said that China supports Pakistan's constructive role in regional and international affairs. He said that when China was fighting the outbreak of the disease, the Pakistani government and people made every effort to donate to China, and he expressed his sincere thanks.
President Arif Alvi said he was visiting China to express his solidarity with the Chinese people and their leaders, while successfully fighting the outbreak of COVID 19.
He said that China has shown the world its ability to respond to challenges and has set an example for other countries facing the outbreak of coronavirus.
Diplomatic Relation of China With Pakistan
In the early days of China-Pakistan diplomatic relations, Pakistan was always inactive because Pakistan was an ally of the West. 1957 to 1969 was an important stage in the history of China-Pakistan relations. During this period, bilateral relations have undergone historic changes, which have changed Pakistan's cold stand. This gesture opened a new chapter in the relationship in the 1970s. Steady progress has been made in promoting friendly cooperation between the two governments and their people. Since 1990, the international perspective has undergone fundamental changes. However, China and Pakistan have further developed.
The success and strengthening of these relationships also demonstrate an important role, starting with the first Chinese ambassador, Mr Han Nian, who served from 1951 to 1954, and the well-respected and friendly ambassador, Yao Jing, who took office in November 2017, and is also the first resident Honorary Ambassador of Pakistan. Major General Agha Muhammad Raza served from 1951 to 1954 until our current embassy, ​​ Naghmana Hashmi Sahiba. She took office in 2019 and served in DCM in China from 2003 to 2007, and is currently making great efforts to enhance this relationship and explore more needed ways to really watch.
Also Read: CPEC effects on the Tourism industry in Pakistan
China-Pakistan has played a pivotal role in Asian geopolitics, from the rise of India to the prospect of post-U.S. Afghanistan, from the threat of nuclear terrorism to new mines, ports and pipeline maps on the continent. China is Pakistan's great economic hope and Pakistan's most trusted military partner. Pakistan is at the heart of China's geostrategic ambitions, from its rise as a global maritime power to its grand plan for the New Silk Road, which links the energy sector in the Middle East and European markets with major cities in East Asia.
In recent years, joint investment between China and Pakistan has grown steadily. In recent years, Chinese investment in Pakistan has exceeded US$1 billion. Currently, many Chinese companies operate in various industries in Pakistan. The Pakistani market has a high demand for Chinese products. Her rich experience in trade growth is attributed to comfortable trading processes and openness. China has become one of Pakistan's top five import source countries. Bilateral trade reached nearly billions of dollars in 2018 and is still rising. However, Pakistan's exports have benefited from China's decline.
Historical Facts
The tension between the United States and Pakistan between Osama bin Laden's presence in Pakistan and the rapid withdrawal of the United States from Afghanistan may further strengthen Sino-Pakistani relations. After bin Laden's operation, China was the only country that supported Pakistan.
The Soviet Union invaded Afghanistan in 1979 and opened a new chapter in China-Pakistan consultation and cooperation. The two countries fully agree that the Soviet military presence in Afghanistan poses a major security threat to the entire region and is prepared to coordinate its policies to meet the challenges. Supporting Pakistan's security is the main feature of China's policy towards Afghanistan because it wants to fulfil its frequently repeated obligations. Regarding recent developments in Afghanistan, China and Pakistan know each other.
Recently, Pakistan's youth delegation composed of 100 members visited China for a week. The Chinese government regularly invites Pakistani youths and young people from all walks of life to come to China to answer. The Pakistani government also invites Chinese youth to Pakistan. The youth exchange program launched in 2007 aims to enhance mutual understanding between the people of the two countries.
Business Opportunities between Pakistan and china
The two countries have many opportunities for cooperation in the field of higher education. At present, the number of Pakistani students studying in China is the largest. There is close cooperation between China and Pakistan University. High-level delegations exchange visits. Recently, in July 2019, the China Research Center of Peshawar University held a seminar on "Pakistan-China Relations". The delegation of the Chinese Embassy in Islamabad participated in the seminar led by Ms Zhang Bao, Director of the Political and Information Affairs Bureau.
Ms Zhang Bao said that Sino-Pakistani relations are higher than mountains, deeper than the ocean, and sweeter than honey. Pakistan and China are two brothers. When President Xi Jinping visited Pakistan in 2015, the relationship between Pakistan and China was strengthened. Pakistan has provided support to China in many global and regional affairs, appreciated the completion of CPEC's early harvest project, and optimistically confirmed that the second phase of CPEC will lead Pakistan's manufacturing industry. He also emphasized the important role of the business community in the country's economic development. Ms Bao said that China has helped Pakistan solve its energy problems, just as it recently helped Pakistan solve its foreign exchange reserves. The doctor said. Zahid Anwar, director of the China Research Center at Peshawar University, recently appeared with the support of the Chinese Embassy in Islamabad. The China Research Center (CSC) is committed to enhancing understanding between China and Pakistan through research and learning, institutional relationships, and people-to-people exchanges.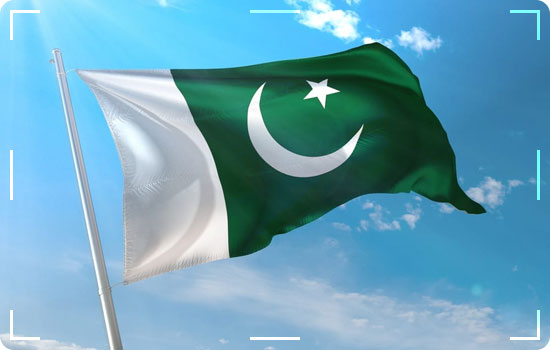 Now it is time to properly use the services of Chinese friends from different groups in Pakistan. To raise awareness of this friendly relationship between the young people of the two countries, the Pakistan-China Friendship Association, the Chinese radio station Urdu language service audience and the Peking University Urdu language department should express appreciation for the results achieved. And use these unofficial channels to raise awareness.
As part of the 70th anniversary of the founding of the People's Republic of China in 2019 last year, the Pakistan-China Friendship Association-Khyber Branch and China Radio Audience Club (CRI Urdu Service Audience Group) organized several specially targeted events to emphasize on the importance of this occasion.
On behalf of the CRI, Chinese Ambassador to Beijing Yao Jing and Pakistani Central Intelligence Agency Director Chen Xian donated books to the Central Bureau of Libray. Donated books created a Chinese corner. Hundreds and thousands of students use these books every day to understand the tried and tested the relationship between the two countries. The fact that Yao Jing has visited this institution many times since he took office has proved the love of Amb Yao Jing for his Pakistani mother. The ambassador visited the Institute of Peace and Conflict and conducted fruitful interactions with research students and a group of Afghan affairs experts, exchanging views on the Afghan peace process and regional integration.
Media Role In Pak-China Friendship
The dynamic role of the media in promoting China-Pakistan relations and deepening understanding between the two peoples cannot be ignored. Since August 1955, the international organization of Chinese Radio Urdu has become Urdu. The role of the media is becoming more and more important. Recently, it has successfully launched the FM 98-Dosti Pakistan Radio Station with partners. It is first held in Islamabad and then Laho Earl and Karachi successfully improved the noble cause of this ideal relationship. As Mr Chen, director of CRI and FM-98 Dosti said, Mr Chen, whose name is Shaheen, Jordan proudly pointed out that the FM-98 Dosti network is increasing throughout the country. The relationship between people is revealed from the heart to the brain.
Related Post: What are Benefits of Pakistan-China Economic Corridor?
Ms Zhao Qiao (named Mahvesh-Urdu), director of the Urdu Language Services Department of China Radio International (CRI), described the media as the main role in the widespread dissemination of BRI and CPEC information. Ms Zhao Qiao said: The media has made tremendous contributions, highlighting the benefits of the "Belt and Road" and Central and Eastern European countries to regional countries, and clarified the misunderstanding of this vision. The media told people that through the "Belt and Road" economic cooperation and communication skills, Chinese leaders are determined to share the fruits of prosperity with countries in the region.
Chen Xiang, director of Pakistan's CRI, said that through the FM 98 Dosti radio channels in Islamabad and Lahore, as well as Karachi and Beijing services for Chinese Urdu, they have established contact with the local community. Similarly, the print media and official news agencies in Pakistan and China have done a good job and updated their personnel with the latest discretion, especially at the most recent COVID 19, all of whom are playing their biggest role. Fans, thank you very much. Recently, the Chinese government has also established the China Media Group (CMG), led by the well-known leader Shen Houxiong, as its first president to provide accurate and accurate information to the people around the world in due course. China Media Group will include China Central Television, China National Radio and China International Radio.
Trade Between Pakistan And China
There is great potential for trade between Pakistan and China. In today's geopolitical and geodynamic dynamics, Pakistan and China need each other more than ever. The economic ties between China and Pakistan should be strengthened based on war rather than words. We need to identify priority areas that can effectively promote common growth.
For example, China can actually guide Pakistan to increase its economic growth rate, just as it doubled its GDP in a record 10 years, while it took the United States nearly 50 years to reach the same growth rate. It can provide technical assistance to Pakistan in policy and planning.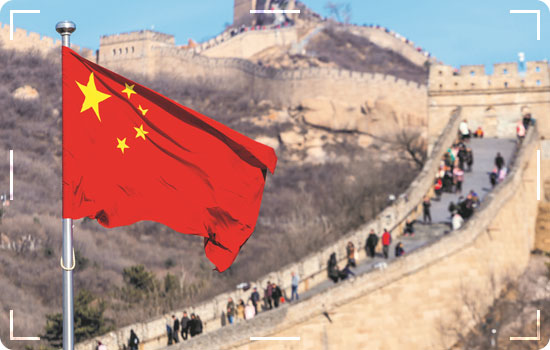 Also, the two countries should freely and easily exchange businessmen. Pakistani companies should be encouraged to develop joint ventures with Chinese multinational companies, which will help penetrate the Chinese market and the global market. These joint ventures will also help transfer technology, management skills, and promote product and service innovation.
China has a rich and precious experience in developing agriculture. By adopting a successful Chinese approach, Pakistan can make tremendous progress in developing its agricultural sector. Another very important area of ​​Chinese cooperation in the education sector. Pakistan has a large proportion of the population in the 15-24 age group, and the overall literacy rate is not encouraging. China and Pakistan can form "sister universities" to promote education and research. China may provide some university seats for eligible students, while Pakistan may provide convenience for Chinese students.
Final Words
Finally, China's influence as an economic power can provide Pakistan with important support in the decision-making of international financial institutions. Such support can greatly help Pakistan to overcome financial difficulties and obtain the foreign investment it needs.
Since 2017, Saba Ghani has been serving as the talented and dedicated chief content writer for Pakistan Tour and Travel & EMHI Solutions. With her exceptional writing skills and in-depth knowledge of the travel industry, she has been instrumental in crafting engaging and informative content that captivates the audience. You can catch her at [email protected] or Twitter