Global Tourism Industry Is Suffering Unprecedented Impact From Coronavirus
Companies that rely on tourism spending say they have suffered heavy losses. Tourism is one of the global economic sectors severely affected by a coronavirus.
From tour guides to street vendors, all those who rely on tourist spending will suffer. Many people cancel their travel plans because companies ranging from airlines to coffee shops to street vendors are suffering.
Major advances in the global coronavirus outbreak today include:
Global death toll reaches 7,500 and continues to rise
According to the Johns Hopkins University Center for Systems Science and Engineering, 190,140 confirmed cases worldwide. The centre said that the number of deaths worldwide was at least 7,519, while 80,648 had recovered.
British death toll rises
The Ministry of Health and Social Welfare announced that the death toll in Britain rose from 18 to 71 on Tuesday. The government added that the last of the deceased was between 45 and 93 years of age and that all had underlying health conditions.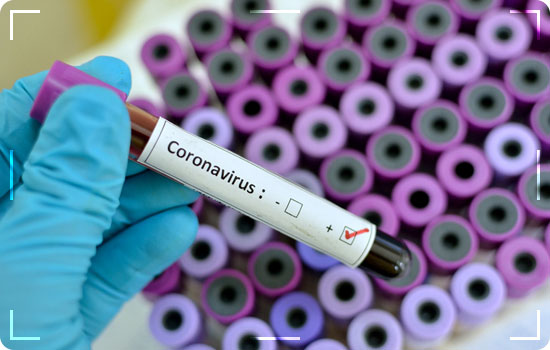 UK government provides financial aid program
Shortly after the news broke, UK Chancellor Rishi Sonak submitted his first budget and said a few days later that during the shutdown a loan of 330 billion pounds would be provided to maintain the company's business. Prime Minister calls social and economic meetings on Monday
Italian deaths increase by more than 300
Reuters reported that the total number of confirmed cases in Italy rose from 27,980 on Monday to 31,506. The number of deaths has increased from 345 to 2,503 in the past 24 hours, an increase of 16%.
EU approves strict travel ban
The European Union will take an unprecedented step in its history and will suspend all travel to the Schengen area for at least 30 days without a non-EU citizen passport. Subsequently, France, Spain and Italy took action to impose blockades on various countries in continental Europe in an attempt to contain the virus. Some member states have begun unilaterally implementing border controls.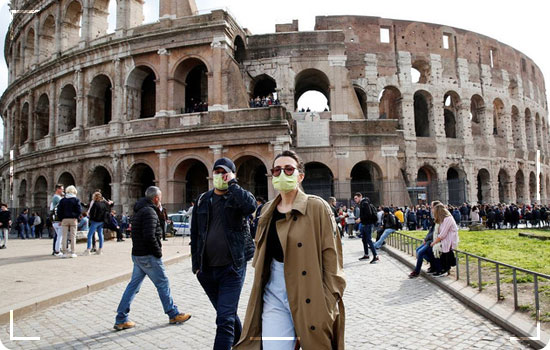 The British government has also advised against unnecessary travel abroad and warned its chief scientific adviser against the use of ibuprofen after French health minister Olivier Ferrand suggested the use of anti-inflammatory drugs to exacerbate the infection.
Nazanin Zaghari-Ratcliffe released temporarily
Her husband, Richard Ratcliff, said the British-Iranian woman was one of the thousands of prisoners temporarily released from prison. He will be on vacation until April 4, but he is ordered to leave a mark on his ankle and his movements will be restricted to 300 meters from his parents' home.
"We urge the system to ensure he gets the necessary medical treatment. This is a positive step, but we urge the government to release all dual British citizens arbitrarily detained in Iran and allow it," said Foreign Minister Dominic Rapp. They returned to the British family. "
European Cup 2020 suspended
The International Summer Football Championship will be held in multiple countries at the same time, rather than as a host country, has become the latest sporting event and will be postponed.
The European Football Association, Uefa, said it would postpone the call to 2021 after a conference call with 55 European football associations.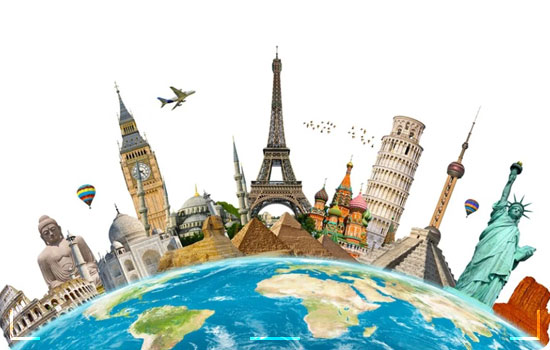 Donald Trump criticizes "China virus" tweet
The US President's mention of the "Chinese virus" escalated diplomatic disputes. Chinese Foreign Ministry spokesman Geng Shuang  said Trump should be in charge of his affairs first. The exchange took place after the US State Department. The United States of America has convened a Chinese ambassador to advise US military personnel to introduce the virus.
Britain's largest airport is seeking help
Heathrow, Gatwick and Manchester, the three largest airports in the UK, said they may have to close operations unless the government intervenes. In a letter to the Prime Minister, they warned that thousands of jobs "are immediately at real risk."
Saudi Arabia hosts the virtual summit of G20
The current chairman of the group consisting of the 20 most industrialized countries will hold a summit in the coming days to show that world leaders have coordinated medical and economic plans to control the coronavirus.
Since 2017, Saba Ghani has been serving as the talented and dedicated chief content writer for Pakistan Tour and Travel & EMHI Solutions. With her exceptional writing skills and in-depth knowledge of the travel industry, she has been instrumental in crafting engaging and informative content that captivates the audience. You can catch her at [email protected] or Twitter