Guide to Ratti Gali Lake trekking
Taking a position in the Top 10 Lakes of Pakistan, Ratti Gali Lake is truly a gem in the blue gem of Azad Kashmir. Tourism in Neelum Valley is accelerating every single day. Moreover, Ratti Gali Lake is one of the main Tourist Spot in Neelum Valley.
Ratti Gali Lake is an alpine glacial lake that is fed by the gigantic glacial melt of Karakoram Mountain Range. Additionally, it is elevated at an altitude of 12,130 ft. above sea level. Further, it provides the most pleasant environment even in summers.
The Hidden Beauty of Ratti Gali Lake
The beauty of Ratti Gali Lake never fails to mesmerize its beholder. That makes a perfect combo for the visitor in the form of a pleasant climate and astonishing backdrop.
Ratti Gali Base Camp Area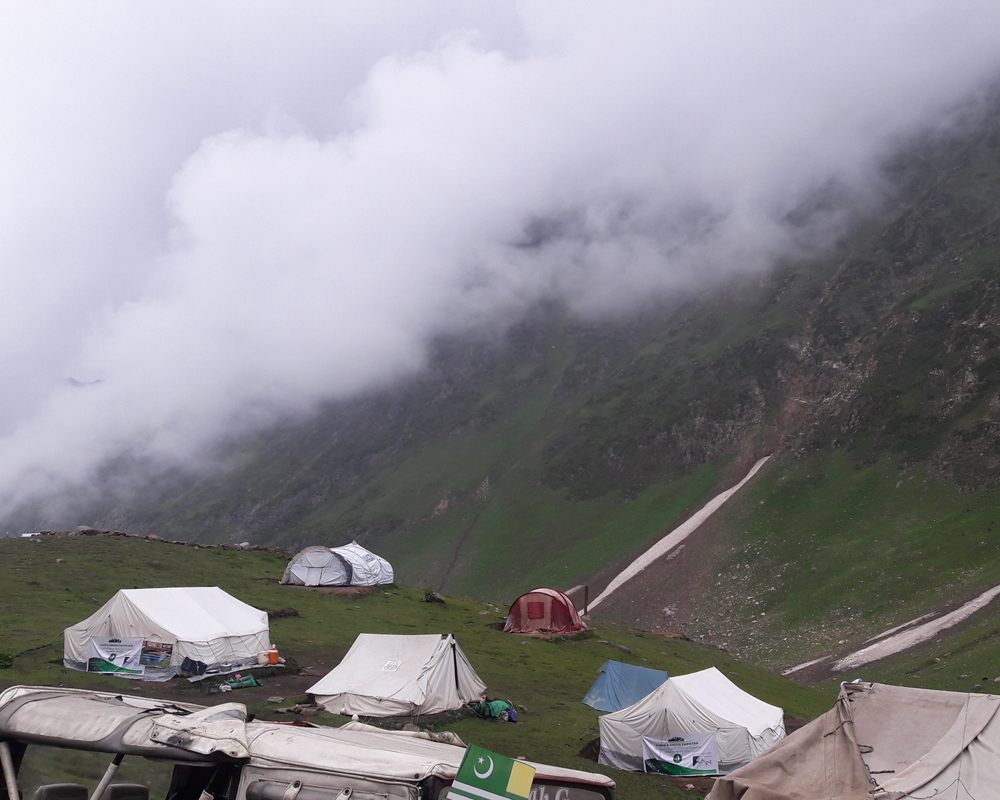 Above all, a base camp area just a few kilometres before the lake also plays a pivotal role in capturing tourist to this place. Where a small lake flows and gives the trekkers a life from its cold crystal clear water.
Ratti Gali Lake Trek
The most common and thrilling trek in Neelum Valley is the Ratti Gali Trek.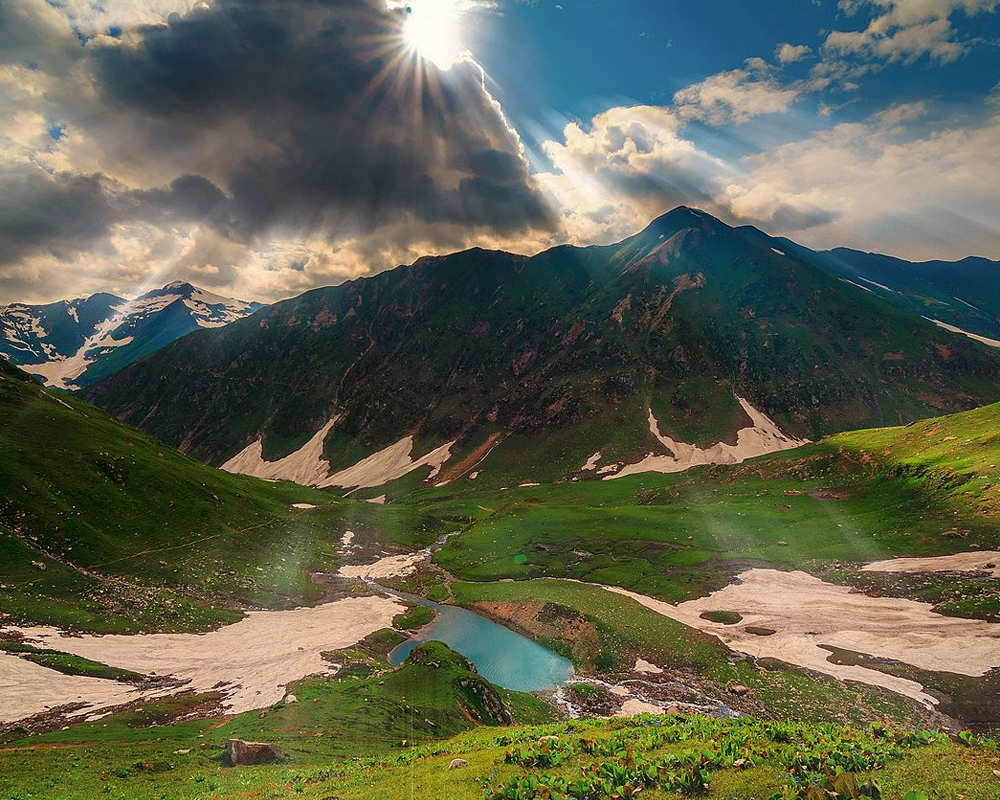 At first, you have to take a jeep ride from the Dowarian, a place in Neelum Valley. After a 2 hour drive on a jeep, you will reach the base camp area. Afterwards, it takes almost 2-hour trekking from the base camp to the famous Ratti Gali Lake, or you can also hire a horse ride.
Ratti Gali Lake Distance from Muzaffarabad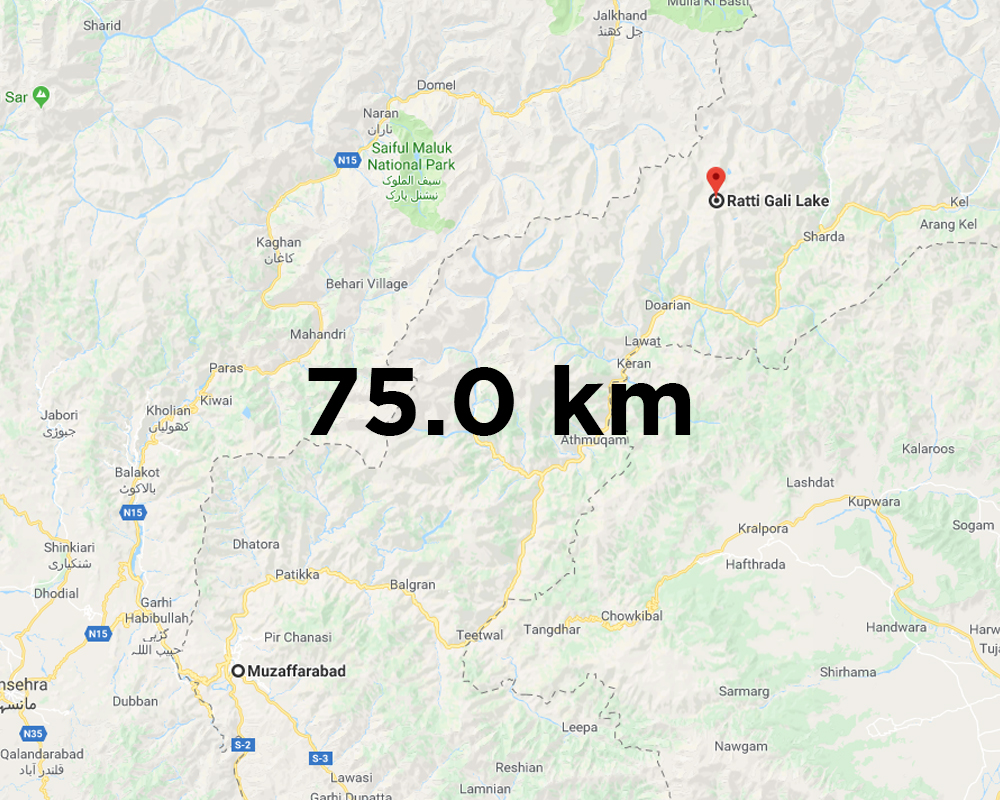 Most importantly, the distance from Muzaffarabad to Ratti Gali Lake is almost 75 Km, which is the central capital of Azad Kashmir.
Ratti Gali Lake Distance from Islamabad
Above all, it takes a maximum of 3 hours to reach the lake from Islamabad. Ratti Gali Lake distance from Islamabad is 157km. Further, you can add on the kilometres from where you are going, especially Lahore and Karachi.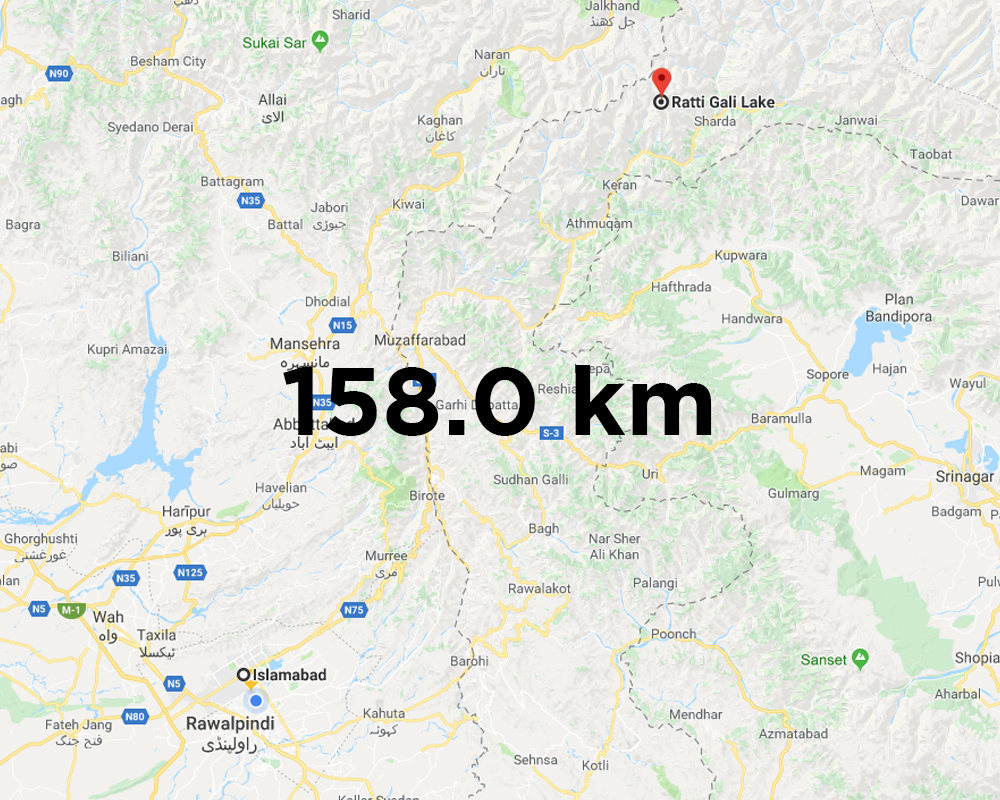 The Things to Do At Ratti Gali Lake
There are mainly two lakes on the way to Ratti Gali Lake. First one, you will find at the initial steps towards the Trek to Ratti Gali Lake. The lake flows beside the trek and it comparatively small to the main lake.
Ratti Gali Lake offers an environment that is full of serenity. There are certain things that you can do at Ratti Gali Lake.
Camping
Fishing
Perfect Picnic spot
Live cooking
Embrace nature
We hope you like our fresh Ratti Gali Lake Travel guide for tourist lovers. If you have any query then feel free to contact us. Pakistantourntravel is promoting tourism all over the world.
Since 2017, Saba Ghani has been the chief content writer for Pakistan Tour and Travel & EMHI Solutions. You can catch her at sabaghani80@gmail.com or Twitter