The north of Pakistan that is popularly known for its weather, magnificent landscape and immense mountains peaks, crystal clear waterfalls has a competition with other sides within Pakistan. The northern areas falls in between the gigantic range of mountains most notably Karakorum, Himalayan and Hindukush. The blog is a little testament which part is the best of two; Swat Valley or Naran Valley. Let's take a brief introduction of both the valleys first
Swat Valley  is an area in KPK (Khyber Phatunkhawn) Pakistan. The beautiful valley of Swat, popularly known as the Switzerland of the East is holiday-makers delight and a landmark of magnificent scenic beauty and rich historical past. Moreover with its roaring rivers, waterfalls, meandering streams, glacier fed lakes, pine forests, alpine meadows, snow covered peaks of Mankial and Flaksair, fruit laden orchards, lush green fields, and flower filled mountain slopes makes it spectacular.
Above all the friendly Swati people who are famous for their traditional hospitality, Swat is without any doubt one of the most beautiful tourist destination in the northern valleys of Pakistan. Kalam Valley, Malam Jabba, Mahudand Lake, Gabral Lake is most notable tourist spot in the valley known for its majestic scenic beauty and the valley offers the tranquillity at its peak.
On the other hand it's the Naran Valley that is elevated to almost 8,202 ft or 2500 meters above the sea level that's why the weather is cold is winter and mild cool in summer and spring. Valley covered with snow in winter and significant rainfall in summers. The Kunhar River, swollen by glacial melt, passes through this town as it meanders its way through the valley.
Naran Kaghan valley is one of the most appealing places in Pakistan that attracts the tourist from Pakistan and all over the world. It is a desirable location for the nature enthusiast, photographer, and trekkers every year. Naran is a medium sized town in upper Kaghan valley in Manshera District of Khyber Pakhtunkhwa province of Pakistan. In Naran Kaghan valley there are much more attractions like Lake Saiful Malook, Shogran & Siri Paye Meadows, Lulusar Lake & Babusar Top. All of these place possess ultimate beauty, surrounded with the huge peaks, can cast a spell on beholder.
Now Comparing both the valleys on another level besides their scenic beauty. Both the valleys lies in the province KPK and enrich vistas. But contrary to that there are many other essential feature for any tourist when traveling to the northern side. The infrastructure of road become a milestone in any sort of travelling so for that Naran has better roads and can accessible by anyone. The conditions of hotels is up to the mark in Naran as compared to Swat.
As Swat is called the Switzerland of east and Naran is the land of fairies. Both the valleys have spell bounding terrains, roaring river and magnificent waterfalls. But Swat being the under developed area has less facilities than Naran valley. It can be said that Naran Kaghan valley is most attractive tourist destination so that's why it's going better day by day. On the other hand Swat is still not as popular as Naran, that's why it's neglected. Swat has few tourist destinations as Naran has more. Hence we conclude it as Naran Kaghan Valley Tour is more preferable than Swat Valley Tours.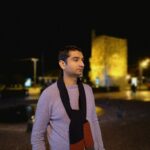 Ejaz hussain is CEO of Pakistan tour and travel operating in Northern areas of pakistan offering honeymoon Packages from Pakistan in affordable rates with good quality services.