Ice Hockey Gilgit Baltistan Was The Highlight Of Karakorum Winterludes 4
The five-day inaugural national ice sports competition concluded on Sunday in the village of Gulkin in the Upper Hunza region.
Altit SCARF defeated Gulkin Winter FC 2-0 to become the 2022 National Ice Hockey Champion.
SCARF won all competitions. Gulkin beat Winter Club 2-0, Yasin Jambaz 3-0, and JB Scotts 3-0.
The event is organized by the Ghulkin Winter Club in association with the Pakistan Winter Sports Federation.
From Punjab, Sindh, Khyber-Pakhtunkhwa, Azad Jammu and Kashmir, GB Scouts, PAF, Skardu, Yasin Ghizer, Khalti Ghizer, Nagar, Altit Hunza, Ghulkin Hunza, Karimabad Hunza and Chipurson Hunza 20 men's and women's teams participated in the ice. Skating, ice hockey, snowboard football and snowball games.
The closing ceremony was attended by the Force Commander of the Northern Force Command, Major General Javad Ahmed, British Prime Minister, Colonel Obaidullah Baig, retired Secretary-General, and Mohammad Asif retired Captain. federal. Colonel Amjad Wali, civilian and military officials and winter sports enthusiasts.
The five-day national ice sports competition begins on January 18 in Gulkin.
During the festival, a handicraft food street is held, and the elderly dance to the melody of traditional music.
Awards, forms and certificates are distributed at this meeting.
Three-and-a-half-year-old Mahnoor, from Hooper Valley, Nagar District, became the first girl to compete. She won a silver medal in figure skating.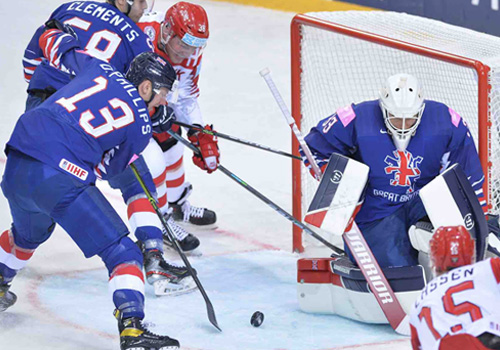 Previously, the week-long Karakoram Winterlude-4 ended in the Altit district of Hunza.
Ice hockey, ice climbing, mountain biking and other winter sports are part of it. The closing ceremony was held in Altit Hunza with the main guest being Major General Javad Ahmed, Commander of the Northern Regional Forces Command.
The minister, retired Colonel Obaidullah Baig, government officials and many others attended the meeting.
Since 2017, Saba Ghani has been the chief content writer for Pakistan Tour and Travel & EMHI Solutions. You can catch her at [email protected] or Twitter