The COVID-19 Vaccine Will Become the World's Most Powerful "Passport" In 2021
COVID-19 Vaccines: Nearly a month after the EU approved the first safe and effective COVID-19 vaccine developed by BioNTech and Pfizer, thousands of Europeans have taken at least the first vaccine for the COVID-19 vaccine.
Other countries worldwide, including Israel, the United Arab Emirates and Bahrain, have begun vaccinating their citizens, and other countries will soon introduce vaccines.
Now that millions of vaccines have been purchased and a purchase agreement has been reached, the world will be free from COVID-19 by 2023. By then, many people hoped their lives would return to the state before the outbreak.
Pfizer/BioNTech COVID-19 Vaccine And Pakistan Tourism Industry
The pandemic shocked most countries' economies in less than a year, succumbing to many industries, including tourism. For many countries, it was a decisive contribution to their economies.
These industries cannot wait until the entire world is immune to the coronavirus to restart because the economic losses suffered by countries worldwide are devastating.
This is why many countries are already studying "vaccine passports" to re-enable travel and tourism.
More and more European Union countries submit and require "vaccination passports."
As early as April 2020, SchengenVisaInfo.com reported that once the vaccine finally takes effect, travellers may be required to provide proof of vaccination against COVID-19. To be eligible to enter the EU and Schengen member states.
An EU official confirmed that Schengen visa applications and visa-free entry also require proof of vaccination.
Ten months later, Denmark is the latest to announce a plan to resubmit documents proving that its carriers have been vaccinated against COVID-19.
In early January, the Danish Ministry of Health and Senior Citizens announced that it is preparing a "vaccine passport" for Danish travellers. It will soon provide this passport to all Danish citizens who receive the vaccine. This document will serve as a "vaccine passport" for travel to countries where one must be vaccinated to enter the country.
The Ministry of Health confirmed this plan: "The Ministry of Health and the Elderly is studying the passport for the COVID-19 vaccine, and it is expected to be ready in early 2021."
Even the Greek Prime Minister Kyriakos Mitsotakis sent a letter to Ursula von der Leyen, President of the European Commission, urging the committee to produce vaccination against the coronavirus certificates to facilitate travel between various organisations.
On the other hand, Cyprus issued a warning as early as December 2020, in addition to the standard entry requirements (passport, visa, etc.). Its border authorities will allow anyone who can prove they have been vaccinated to enter until March 2021. ).
Other countries/regions such as Iceland and Hungary have adopted so-called "immunization passport" requirements. This proves that travellers have previously been infected with COVID-19 (but are no longer infected) and have antibodies in their bodies.
Although Hungary hardly allows anyone to enter its territory since the beginning of September. People from EU countries who have proven that they have been infected can enter freely.
Travel and tourism organizations oppose the "COVID-19 vaccination passport."
Although many people welcome the idea of ​​a "vaccine passport" to revive travel and tourism, especially in Europe, many people oppose this idea. They insist that it will delay the reopening of world travel.
Travel experts from the World Travel and Tourism Council (WTTC) (a forum for travel and tourism) believe in vaccinating most of the world's population. Especially in underdeveloped countries or different countries.
According to Gloria Guevara, Chairman and Chief Executive Officer of the World Trade Council, it has so far only constituted a small part of the world's population. Therefore, she believes those who have not done so should be allowed to Travel with a negative test result for COVID-19.
"Also, priority should be given to the most vulnerable groups because the requirement for full vaccination will only distinguish between non-vulnerable groups, such as X and Z generations and millennials. Who should be able to travel with evidence of a negative COVID test" she said.
Brief Detail of Report
However, she opposed another group's use of "vaccine passports" for another reason.
Anna Beduschi, a scholar at the University of Exeter, insisted that such a request would classify people based on their health, thereby jeopardizing the fundamental rights of Europeans.
"[Passport] can establish a new distinction between people based on their health, and then use it to determine the degree of freedom and rights
Anna Beduschi believes: "[Passport] can create new discrimination between people based on their health status, and then can be used to determine the degree of freedom and rights that people enjoy," he insisted that the "vaccine passport" proposed protection The fundamental problem of data privacy and human rights.
Driven by much fake news and months-long conspiracy theories, anti-vaccine groups also rejected the idea of ​​a "vaccine passport."
According to a survey of people's vaccinations conducted by the Institute of Global Health Innovation (IGHI) and YouGov in 15 countries/regions, only about 51% of respondents are prepared to be vaccinated in 2021.
French citizens are less prepared for vaccination. Only 35% of French respondents said they would receive the vaccine as soon as they received it.
What if the COVID-19 vaccine becomes mandatory for travellers?
If vaccination becomes necessary for EU citizens to travel to other EU countries and nationals of other countries to travel to the Schengen area, several things will happen.
First, if the European Union forces travellers to vaccinate, even if unvaccinated travellers discover loopholes in demand and try to enter EU territory, travel insurance providers may refuse to cover them.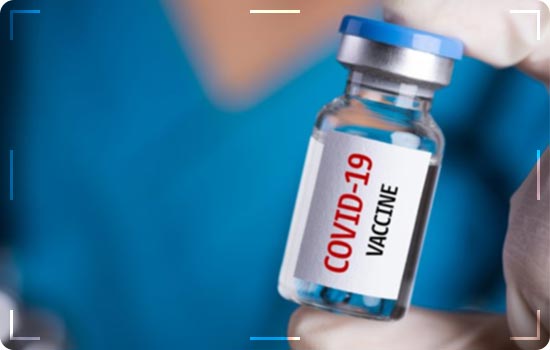 Representatives of several travel insurance providers confirmed to SchengenVisaInfo.com last December that travellers are eligible for vaccination in their territory if the European Union mandates. They will update their policies to EU regulations, which means they will refuse to cover those who have not been vaccinated.
Second, travellers from third countries who have not been vaccinated and may be vaccinated at the end of this year or next year have not been banned from entering Europe.
How Will COVID 19 Affect Future Travel Behavior?
Also, given that most countries in the world only plan to complete vaccination for all residents sometime in 2022. This means that travel and tourism will not start to return to pre-pandemic levels unless everyone is vaccinated gradually. However, this may take a long time.
Since 2017, Saba Ghani has been serving as the talented and dedicated chief content writer for Pakistan Tour and Travel & EMHI Solutions. With her exceptional writing skills and in-depth knowledge of the travel industry, she has been instrumental in crafting engaging and informative content that captivates the audience. You can catch her at [email protected] or Twitter