What To Expect In Tourism During 2021
There is a travel trend every year, but 2021 will be one of the most important years in the tourism industry so far. As the world gradually recovers from COVID-19 and the borders gradually open, we hope that travel will be different from what it was before the pandemic.
Although no one knows exactly what will happen, one thing is clear. At least for the foreseeable future, we will not be able to travel as freely as in the past (regardless of our health). In the tourism industry starting from the next semester, you must serve as a travel agency in this rapidly changing industry. The long-term impact of government regulations, health awareness and global epidemiological behaviour will mean changes in the way your business operates. However, what follows is an exciting opportunity for adaptation and innovation, and travellers may be willing to pay more to reduce exposure to COVID-19.
Read on to learn about what to expect in tourism during 2021 and beyond.
Remote travel
Before COVID-19, exploring a crowded city was exciting and vital. Strolling in the Hee Hee markets, having dinner in a tavern full of locals, and visiting popular tourist destinations are usually signs of a satisfying holiday. Sadly, the source of the once endless travel memories has now become a situation that makes many people fear and anxiety.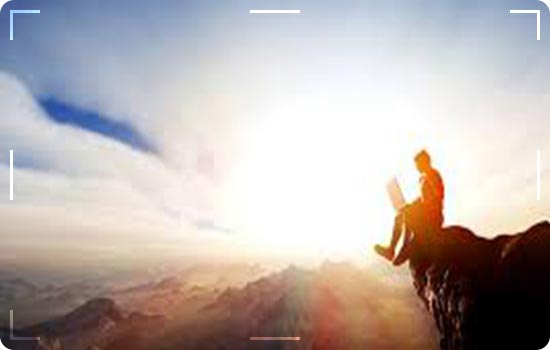 In the post-COVID-19 world, travellers will become more aware of the need to travel to their destinations to easily maintain social distance. Tour operators will need to be creative by designing routes that avoid public transportation and crowded tourist areas because their customers want this more considerate approach to travel design. This may take the form of itineraries focusing on remote areas, or even the growing popularity of outlets such as bird watching and cycling trips because travellers are unlikely to have contact with others.
Obviously, travel and tourism must be sustainable; for the planet, the entire society and the entire industry. Keep in mind the principles of sustainable tourism, and travel away from society is particularly important. Although the promotion of safe hygiene is, of course, beneficial to the health of travellers, it is also in the interest of society. These practices will then enable the tourism industry to start operations safely and sustainably again, thereby bringing economic benefits to those involved.
Communicate information in time and detail
In the post-COVID-19 world, it is more important than ever for travellers to stay in touch while travelling. Gone are the days when people can easily "offline" because there is an urgent need to stay up-to-date and keep up with the latest travel advice. Travel agencies that can provide travellers with detailed online and offline itineraries will be the top priority for travellers interested in learning the latest information.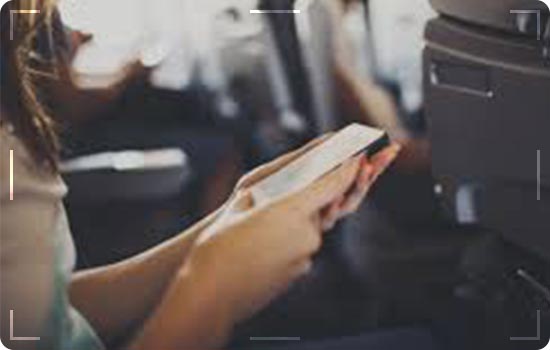 All of us already know how quickly attitudes will change when it comes to COVID-19, so future travellers may want to make sure that when in the country, their professional travel agency will notify you instantly to provide trustworthiness Suggestions.
Fewer groups, more convenient itinerary
Group travel may be an attractive way for people to meet other people, enjoy a unique experience, or just save on travel expenses. However, by 2021, this option may become increasingly out of reach. Travelling with strangers expands everyone's "bubble" and increases their dependence on the safe behaviour of others.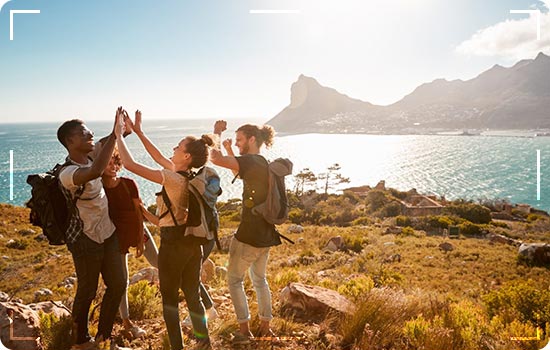 Travel agencies and travel agencies that specialize in group travel may want to start thinking about how to guide their business to operate safely and successfully in this new world. One option is to completely switch from group travel to 100% convenient travel. Another might include continuing to provide group travel discounts but only for groups that already know and trust each other and interact regularly.
Market sentiment may change
In the future, we may see that the popularity of this destination depends on how well the country or region controls the coronavirus. Appropriate preventive measures and how to respond to the initial outbreak will ensure the safety of travellers in a particular country or region. Unfortunately, the crisis and lack of tourism may also lead to the disappearance of hot spots before the pandemic. As a travel designer, it's important to make sure you have a large number of sites so that you can show them to your customers if there are groupings elsewhere.
Change in shipping expectations
Not only will popular destinations change, but this way of thinking may affect the way people go to and within destinations. The airline's choice may not only be based on price but also the decision will be affected by hygiene standards; for example, whether it is necessary to wear a mask, seat occupation area, etc. At home, travellers may be more interested in choosing private transportation or upgrading to a business class train to stay safe and avoid congestion.
Take time to keep up with the carrier and its changing regulations, because there is no doubt that future customers will ask related questions, and you need to answer with confidence.
There will be more demand for travel experts than ever
Due to the large uncertainty about travel safety and the many conflicts in online information, travellers will continue to look for experts when planning their trips. Especially shortly, travel will become more complicated. Travellers can interact with travel agencies and travel agencies just to help them manage the complicated airline arrangements and health regulations that they must comply with.
Acting now to make your travel brand a trusted thought leader will put you in a good position to attract customers as the journey begins to recover.
Emerging countries, reunion travel
Although it is not yet known when the world will be able to travel freely again, there are still many people around the world who are eager to plan a trip to reunite with family and friends. Due to the complexity of international travel today, these people may hire travel experts to coordinate and manage the process. This emerging trend may require fewer domestic activities, and more attention should be paid to providing a carefully considered transportation and accommodation plan to and from the conference destination.
Every year, the world witnesses travel trends change with changes in technology and other factors. However, 2020 is a special year, because travel has changed and new travel habits have been formed and will be retained in the future.
As we approach the new year of 2021, many of us want to know what our trip will look like in the coming year. The global COVID-19 pandemic has changed our lives in many ways, nothing more than restrictions on domestic and international travel. After COVID-19, the tourism industry is expected to take some very high health measures, as well as different countries/regions that require different immunity or lack evidence of infection.
As the COVID-19 pandemic approaches, many experts predict that with changes in travellers' behaviour, such as wearing masks and hygiene habits, family travel will resume first. In the long run, travel will be reshaped to provide more protection for travellers and better prepare us for emergencies.
Private jet rents will increase
In the modern world, air travel is essential for various reasons, from business travel to family vacations. However, given the new COVID-19 and stricter restrictions, travel on commercial airlines may cause concern. Although it is impossible to provide services to the majority of the world's population, we have seen a significant increase in the private rental business of the wealthy.
According to industry reports, as of June 2020, the number of private jet bookings is unusually high, with 90% of scheduled flights available for booking. In particular, most booked trips are for new customers. For various reasons, air travel is essential, and transportation is difficult to replace. Before the global pandemic, commercial flights became easier and safer. Nowadays, people turn to private jets to achieve maximum safety and maximum comfort and convenience.
Pay more attention to travel advisors
When people resume travel after a pandemic, travellers will need to plan their itineraries and browse new changes in their travel methods. Covid-19 means that people will need expert advice on how to travel safely and conveniently.
Travellers will look for the best travel advisor to help them plan their trip in the safest and stress-free way. Specific information and travel advice are expected to be in different locations. As the number of information increases and travel restrictions becomes more complex, agents and travel agencies should pay attention to all transportation arrangements and pay more attention to details about health regulations and customer safety.
Social distance in transportation
Before the COVID-19 pandemic, travelling to crowded cities and exploring different cultures in local and tourist hotspots was ideal for many travellers. However, depending on the situation in 2021, taking new safety measures (such as staying away from the community, eating dinner in a crowded restaurant, or wandering in a crowded market) may not be a good idea.
In the post-pandemic world, social distancing will be integrated into travel plans, and the way people choose destinations will largely depend on safety practices and social distancing measures. For safety reasons, many travellers will explore more remote destinations. Travel activities such as cycling trips and bird watching trips will be more popular because travellers participating in these trips may maintain close contact with others.
Sharing information will become more important
When travelling in the post-COVID-19 world, keeping in touch and staying open is one of the most important factors. This is because travellers must follow important information about travel restrictions and safety measures, as well as the latest travel advice. As travel news continues to change, travel organizers and travel information guides will be very helpful to travellers.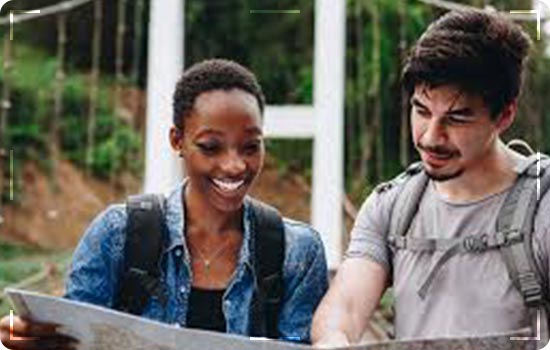 It is expected that transportation services will have different standards
With new travel methods and habits, transportation routes will not only be driven by price. People will choose transportation methods based on safety levels and hygiene standards. For example, due to factors such as whether masks are needed and how to separate seats, passengers will choose one commercial airline over another. When doing domestic air travel, travellers will be more susceptible to private transportation, such as chartering a private plane or choosing to drive instead of a busy airline.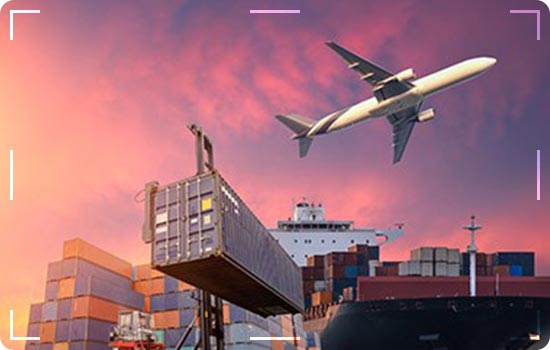 Popular destinations may change
Because different countries deal with epidemiological situations differently, the number of cases and other factors that can largely determine the safety of a country will have a major impact on travellers' decisions. Safety is the top priority for most travellers, and destinations deemed safe will attract a large number of tourists by 2021 and beyond. As a result, existing popular travel destinations will be replaced or modified by new or less popular destinations.
Business trips will be reduced
During the COVID-19 period, global business travel has dropped sharply. With advances in advanced technology from video conferencing technology to various collaboration tools, work travel has been greatly reduced even before the current COVID-19 case.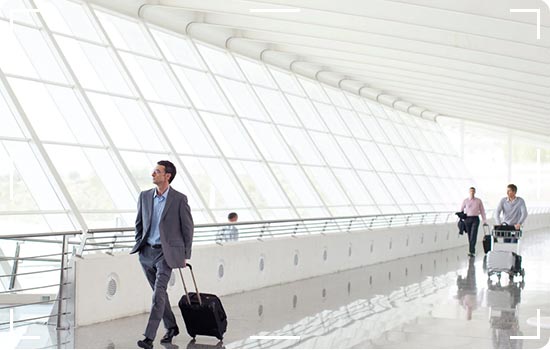 Due to security measures such as social distancing, more and more people are working online. People are hired for new jobs online and can use online collaboration tools to make more people accustomed to working online or at home to complete new jobs. Therefore, the result is that many companies can now conduct business online without the need to attend meetings or communicate with international customers frequently.
Final Words
Every year, with different technologies and other factors, the world experiences different travel trends. However, 2020 is a special year because of changes in travel methods and new trip habits will be retained in the future. As the world slowly turns to respond to COVID-19, borders will begin to open and people will begin to travel again. This trip is expected to be very different from the trip before the pandemic. Obviously, the new travel route must be safe and sustainable at the same time. Communities and industries can unite and adopt new practices to allow travel and tourism to reopen in better, more sustainable and safer ways.
Since 2017, Saba Ghani has been the chief content writer for Pakistan Tour and Travel & EMHI Solutions. You can catch her at [email protected] or Twitter