Malaysia Visa Process for Pakistani Citizens
Malaysia's E-Visa system for Pakistani citizens
With a diverse natural beauty and vibrant culture, Malaysia is one of the top tourist destinations in Southeast Asia. In this beautiful country, visitors can spend time discovering wildlife in the dense tropical rainforest, relaxing on idyllic beaches, or exploring the cosmopolitan city. Tourists from Pakistan to Malaysia need a Malaysian visa, which can be obtained through a simple e-visa procedure.
Pakistani citizens and e-visa to Malaysia
The Malaysian Immigration Department launched the e-Visa program in January 2016. e-Visa is an official travel document that is electronically linked to the traveller's passport.
The Malaysian tourist visa allows travel in Malaysia for up to 30 consecutive days without extension. The e-visa can be used for tourism or business purposes and can be used within 3 months from the date of issuance.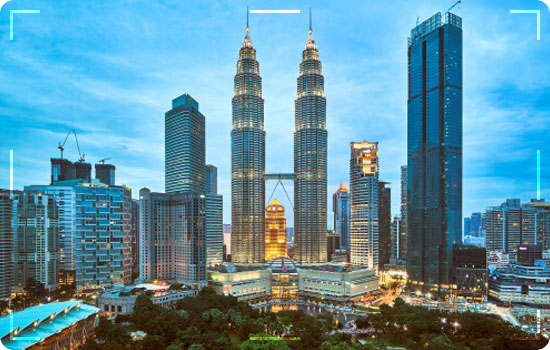 You no longer need to complete lengthy paperwork or go to the embassy in person. The e-visa procedure has been completed completely online. Please be sure to complete the Malaysian visa application from Pakistan before travelling.
What kind of Malaysian visa is available in Pakistan?
There are several different types of Malaysian visas. Make sure to check the different types to determine which type is most meaningful.
Malaysia tourist visa, one entry into Pakistan
The most common type of visa issued by the Malaysian government is a single entry visa. The e-visa can be used for up to 30 days, but it cannot be extended. If travellers wish, they can apply for a new entry visa every three months.
Malaysian visit visa to enter Pakistan multiple times
If you travel frequently to Malaysia for business or government projects, the Malaysian government will also provide multiple entry visas. The visa is valid for 3-12 months from the date of issuance and allows multiple trips up to 30 days.
To qualify for a multiple visit visa, applicants must prove that they have sufficient funds to travel to Malaysia frequently. They must also show the confirmation letter of the return ticket. The online e-visa program does not yet provide multiple entry visas. Therefore, applicants should apply to the nearest Malaysian embassy or consulate.
Documents required for Pakistani citizens to apply for a Malaysian visa
It is the applicant's responsibility to ensure that all information on the Malaysian visa application form is accurate. Please read the Malaysian visa requirements carefully before applying.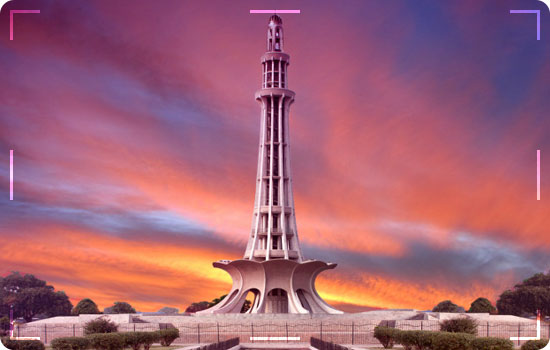 To apply online, applicants must have a passport, which is valid for 6 months from the date of travel to Malaysia. They must have a current email address and credit card to pay the visa fee online.
Passengers between 13-18 years old must complete a Malaysian visa application. Children under 12 can apply using the same form as their parents and must show a copy of their birth certificate.
Other travel requirements for Pakistani citizens to visit Malaysia
In addition to the printed electronic visa, travellers have other requirements after arriving in Malaysia. Passengers need to show the return flight confirmation and accommodation during the journey. This can be in the form of a hotel or guesthouse confirmation. If you are with family or friends, a letter from the landlord is sufficient. Immigration officials may also require proof of sufficient funds in the form of cash, debit card or credit card.
Apply for a Malaysian visa from Pakistan
The entire process of applying for a Malaysian visa for Pakistani citizens can be completed online. The process is simple and safe, with only 3 steps:
Complete the order and submit
Pay the government visa fee
Receive eVisa documents via email
The application form will ask for the applicant's name, date of birth and gender. You will also need your passport number, country of issuance, date of issuance and passport expiration date. Finally, the passenger must specify the expected date of entry into Malaysia.
Please check that all application details match the passport, as errors may delay the approval process.
Time for Pakistani citizens to apply for Malaysia visa
Passengers must submit an eVisa application at least two weeks before flight departure. The processing process may take up to 3 working days, and the entire process must be completed before the applicant leaves for Malaysia.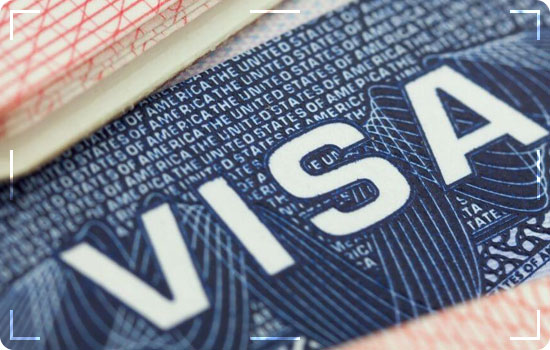 Approval of Malaysian tourist visa to Pakistan
Once the application is approved by the Malaysian government, the e-visa will be sent via email. During travel in Malaysia, this document must be printed and uploaded.
The e-visa will be reviewed by immigration authorities on arrival and may be required throughout the journey. Currently, Malaysian officials do not accept the digital version, so please keep the printed version in a safe place
Since 2017, Saba Ghani has been serving as the talented and dedicated chief content writer for Pakistan Tour and Travel & EMHI Solutions. With her exceptional writing skills and in-depth knowledge of the travel industry, she has been instrumental in crafting engaging and informative content that captivates the audience. You can catch her at [email protected] or Twitter