Japan issued a travel ban in early April, restricting the entry of foreign citizens from 146 countries around the world. In the following months, the travel ban was updated to prevent the access of foreigners from 159 countries and regions to slow the spread of the new coronavirus.
The ban applies to all foreign citizens, including tourists, short-term business travellers, permanent residents, exchange students and temporary workers. Regardless of visa status, whether they were outside Japan when the ban took effect. And whether they left Japan after the ban took effect, holders of the latter three types of visas are not allowed to return.
Contrary to some reports, this situation is by no means unique to Japan but traps many people in different countries.
In principle, the return is allowed under special humanitarian conditions (such as the death of a family member). But executions are temporary and cannot be guaranteed.
This is how the situation of foreign visa holders has changed.
Who can re-enter Japan now?
Before September 1, only Japanese citizens and foreigners with special conditions can leave and return to the country.
As of September 1, more than 2.6 million Japanese foreign residents holding valid visas will be able to leave the country. Then re-enter as long as they meet the re-entry requirements.
Foreign residents in this group include permanent residents, spouses and relatives of Japanese citizens, exchange students, professionals and foreign workers.
Also Read: Things To Do In Nashville, Tennessee
Foreign residents staying outside of Japan, including those who have obtained visas but have not yet entered to start work or study. When the restrictions come into effect, they will also be able to enter Japan.
According to Nihon Keizai, nearly 300,000 foreign residents had visas outside Japan as of mid-August. Among them, 20,000 people remained after the implementation of the travel ban. The September rule change will make eligible foreign residents eligible to return.
Conditions for coming to Japan
Everyone entering Japan from abroad must undergo a mandatory two-week quarantine at home (if any) or in a designated hotel.
Foreign residents who left before August 31 or did not have a re-entry permit.
Those who leave Japan without a re-entry permit before August 31 must request a confirmation letter to provide to the Japanese embassy. Or consulate in the country or region of residence to re-enter Japan, and then they can re-enter Japan.
Foreign residents who left Japan after September 1
All foreign citizens who intend to return to Japan after September 1 and plan to return to Japan must present their entry receipt to the immigration officer at the port of departure, such as Narita International Airport or Kansai. Once the receipt is verified, it will be allowed to be re-entered within the specified time. To obtain one, the traveller must mail the application to the Immigration Service (ISA) in advance, which includes complete information about the itinerary and accommodation in Japan. You can find a list of the information contained in the last two pages of the application document here.
Those who leave Japan between September 1 and 6 will follow a temporary procedure that requires passengers to submit applications (detailed information) directly to the airport immigration officer (or other departure points). (This process will not be available after September 6).
Foreign residents returning to Japan
First, every foreign resident must have a re-entry permit. When the passenger leaves the country, or if the passenger leaves the country without obtaining an entry permit. It will be collected from the Japanese consulate or embassy in the travel area.
Note: All passengers must comply with the new re-entry conditions effective September 1.
One of the conditions is to receive a valid COVID-19 negative test within 72 hours after boarding and returning to Japan and carry a certificate issued by a medical institution certifying the negative result. Tests can be divided into three types:
DNA amplification test (real-time RT-PCR) by throat swab,
DNA amplification test (LAMP) by saliva analysis, or
Antigen test.
The Ministry of Justice of Japan provides a form that contains information to be filled out at the medical institution that conducts the test. The sample format is on the second to last page here.
Based on sufficient testing capacity, passengers must undergo another PCR test after arriving in Japan. For most people, this will be done at airports with testing facilities, such as Narita Airport, Haneda Airport and Kansai International Airport.
All passengers arriving from outside Japan must observe a two-week quarantine period.
What standards have been imposed so far?
When the Japanese government imposed a state of emergency on Japan in early April, the standard revised re-entry form was withdrawn from security checkpoints and departure points. Return is only allowed under special humanitarian circumstances (such as the death of a family member, medical services or jury services) or if the person is a Japanese citizen.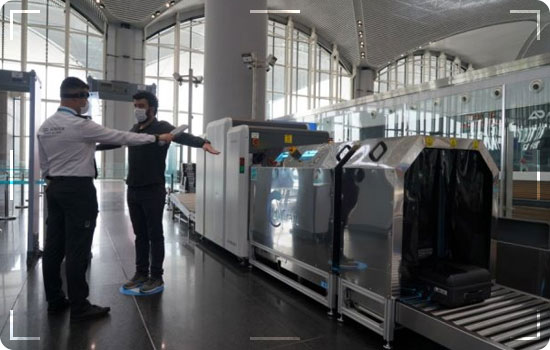 The Japanese government began to take measures in early August to relax restrictions on the re-entry of foreign residents who left Japan before the travel ban took effect.
The Japanese government will postpone the approval process for most new visa applicants in the future. According to reports, when this happens, priority will be given to business travellers, then international students.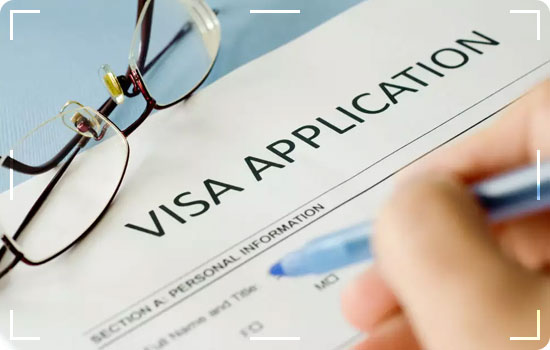 Among the exchange students, priority will be given to those exchange students funded by the Japanese government. According to data from the Ministry of Education, Culture, Sports, Science and Technology (MEXT), they account for approximately 3% of all exchange students in Japan.
Business travellers from countries with low COVID-19 rates are also granted another exception. Japan has agreed with Vietnam and Thailand to allow business travel between the two countries.
Some countries are also reaching bilateral agreements with Japan to relax travel restrictions in the post-COVID-19 era.
Cambodia, Laos, Malaysia and Myanmar will resume travel for long-term residents from September 8 on the premise that precautions are taken, including a 14-day self-isolation period after arrival to prevent the virus.
The State Council has begun negotiations with these four countries and Taiwan to relax restrictions on long-term foreign residents and short-term business travel. These four countries and Taiwan are among the 16 economies.
On August 22, the Chinese Embassy in Japan announced that those who stay in China with a valid visa could apply for renewal from September 1. This will help the Japanese who temporarily return to Japan for any reason during the epidemic. However, due to increasingly strict travel restrictions, he could not return to China.
Recently, Singapore announced on August 21 that, starting in September, it will allow passengers travelling to the island country on the condition that they self-quarantine for 14 days after their arrival. Why do we allow re-entry now?
Also Read: Places to Visit in this Autumn
The main factor driving changes in immigration policy is the improvement of Japan's PCR testing capabilities.
The Ministry of Health and Welfare announced earlier that testing capacity would increase by more than 2.5 times starting in September, reaching 11,000 tests per day. The test will be conducted at the PCR test centre at Tokyo's Haneda Airport and Narita Airport, and Kansai International Airport near Osaka.
There is also tremendous pressure from American and European companies, which complained about the burden of travel restrictions on companies. According to a survey of 400 European companies conducted by the European Business Council in July, more than 86% of the companies surveyed said they "feel the weight of the travel ban"; 26% said business losses or difficulties.
Japan is not alone. Many countries have begun to relax travel restrictions. On August 21, Singapore and New Zealand reached a bilateral agreement requiring the complete cancellation of quarantine to resume tourist travel gradually.
Airlines are taking steps to meet the growing demand
With the end of summer vacation and the increasing international travel trend, some airlines have begun to meet the need for more flights.
Also read: Complete Dubai Travel Guide | Dubai Visit Visa Price


Following global trends, Japanese airlines have been hit hard by the COVID-19 travel ban and the ups and downs of domestic flight conditions for several months. Since the beginning of the pandemic, in addition to the state's direct regulatory restrictions on airlines, many industries have also restricted employees' business travel. Also, due to fears of further spreading the virus when travelling, many summer urban residents choose to stay at home in the summer.
As a result, airlines are exceptionally calm in the summer of 2020.
However, Japan Airlines (JAL) announced in a press release on August 20 that the company will add 14 flights. That is on three international routes starting in September, including cities such as Singapore.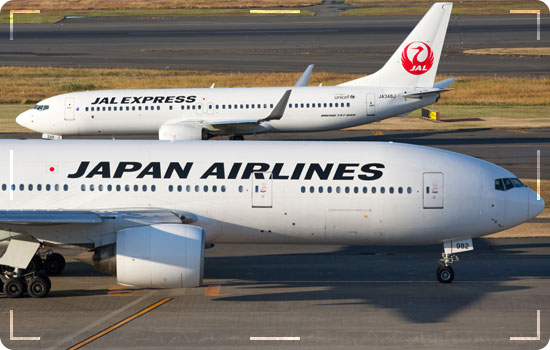 From March 29 to September 30, which was severely affected by COVID-19, Japan Airlines (JAL) dropped more than 26,000 flights on 60 routes. The decision to start adding routes accounted for only a tiny part of the losses in recent months. But it shows a step towards providing better conditions for travellers.
With the arrival of new official information, we will update this report, so be sure to return for more detailed information.
Since 2017, Saba Ghani has been the chief content writer for Pakistan Tour and Travel & EMHI Solutions. You can catch her at [email protected] or Twitter