Time To Develop, Haripur Noori Waterfall To Become A Tourist Attraction
If caught by the authorities, the waterfalls in the Jabri Council have the potential to promote tourism in the remote areas of Haripur.
Noori Waterfall is known locally as " Noori de Tahand' (Noori's pond) and is located near Pena Town, about 60 kilometres from the county seat.
Without suitable roads, people can walk 2 kilometres on the difficult mountainous terrain to reach the waterfall and enjoy nature. Local reporter Waqar Ali said: "However, well-trained young people can do hiking at here as it requires the physically strong young people."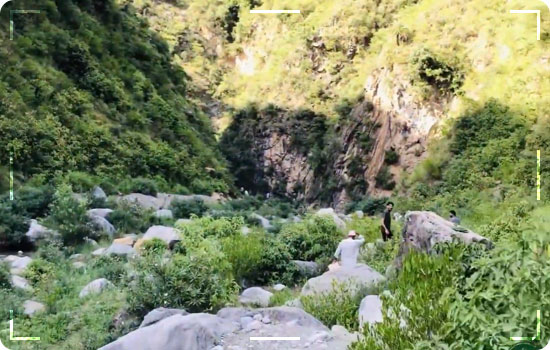 The 30-meter-high waterfall is surrounded by green mountains. By pouring milky water into a pond of about 80 x 120 feet and changing its colour to dark green, a unique appearance is created. There are about 6 to 10 natural springs at the source for waterfalls.
However, according to locals, snow-covered the hills in winter, especially the natural spring water in the catchment area, and the water stopped for several months in winter.
Also read: Chappal Kebab: The famous dish of North Pakistan 
Ahmed Khan, a resident of the Jabri village, said he heard from his elders that the waterfall has a history of more than a century, and its name is Noor Bibi. Therefore, the local elders called it Noori Falls.
However, villager Maqbool Abu Ahmad claimed that his grandfather once told them that his milky water, especially at night, prompted the elders to name it Noori Abshaar (waterfall).
A few days ago, some hikers explored the amazing beauty of the waterfall.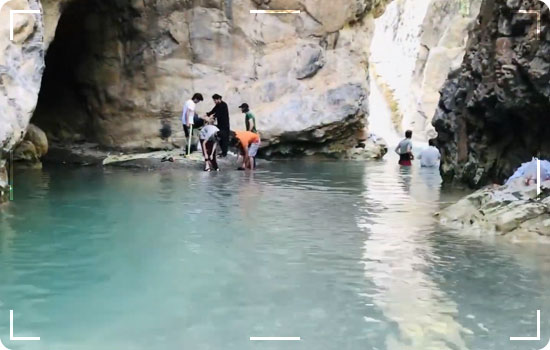 A group of young tourists led by Waqar Ali shared videos and photos on social networks, attracting the attention of young people.
Dozens of young people from different areas of Hazara, even Rawalpindi and Islamabad, are crowded under the waterfall to take a shower.
Ehtesham Ahmed of Rawalpindi said: "Since I saw the photo of the waterfall on social media two months ago, we have visited it every weekend." He added that they also like the food there.
He said that if roads to waterfalls and restaurants are built, the government may receive millions of rupees.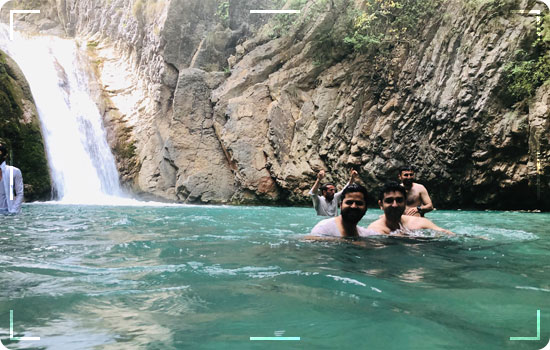 He said that if the tourism policy proposed by Tehreek-i-Insaf is implemented in the true sense, the region will make a huge contribution to the national treasury.