Pakistan-India Border Tourism: Kartarpur Pass and Sikh Community
In the historical development of religious atmosphere and religious harmony, Prime Minister Imran Khan opened the Kartarpur Corridor on Saturday in response to decades of demands from the Sikh community, without any land. Reaching the holy land of Pakistan under restricted circumstances
DND News Agency said in Dera Kartarpur Gurdwara that more than 10,000 Sikh Yatris from Pakistan and abroad (including India and 67 other countries) participated in the opening ceremony of the Kartarpur Corridor.
Well-known figures in India include former Prime Minister Manmohan Singh, Prime Minister of Punjab, Amarinder Singh, Union Minister Harsimrat Kaur Badal, former cricket player- former politician Navjot Singh Sidu and actor-politician Sani Dole, and many more.
In addition, foreign diplomats and Indian journalists participated in this auspicious event. The opening of the Kartarpur Pass coincides with the 550th anniversary of the birth of Sikh founder Baba Guru Nanak Dev Ji.
Sikhs Yatris praised Pakistan in the comments, especially Prime Minister Imran Khan and Chief of Army Staff Kamar Javed Bajwa. Pakistanis not only took the initiative to realize the wishes of Sikhs but also took measures to establish peace in the region and promote harmony between different faiths.
He also praised the Pakistani government for taking steps to protect minority places of worship and giving them the same constitutional rights.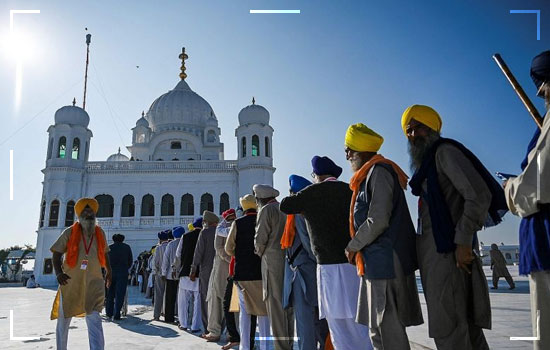 Sardar Ramesh Singh, chairman of the Sikh Council, said in an interview with the media that the gift to the Sikh community in Pakistan is at best the opening of the Kartarpur corridor. He also said that Sikhs in India waved the flag of Pakistan in their homes and raised the sign of Imran Khan in Jalandhar to reflect their Love.
Meanwhile, before the first pilgrims traveled to Pakistan, Indian Prime Minister Narendra Modi also praised Pakistani Prime Minister Imran Khan for opening the Kartarpur Pass. Narendra Modi said in a speech to the Sikhs: "I also thank Pakistan's Prime Minister Imran Khan for understanding India's wishes and turning Kartarpur into reality".
Together with the four-kilometer Kartarpur Pass, the expansion and renovation of Gurdwara Dera Sahib were completed in a record of 11 months. Gurdwara Dera Sahib Kartarpur has become the world's largest Gurdwara Sikh.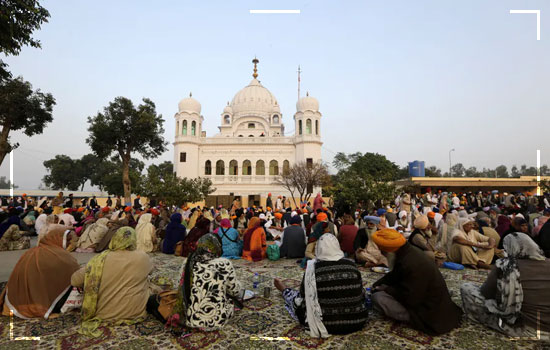 Gurdwara Dera Sahib is the owner of the Kartarpur area of ​​ Shakargarh, the Tehsil of ​​the Narowal region of Punjab, Pakistan. The spiritual leader of the Sikhs, Baba Guru Nanak, spent the last 18 years of his life in Kartarpur.
According to the memorandum of understanding signed on October 24, 2019, between Pakistan and India, 5,000 Sikh pilgrims from India can arrive in Pakistan every day through the Kartarpur Pass to visit the Baba Guru Nanak Shrine.
Sikhs, the Atlas Indians, will have to pay a service fee of $20 per person to reach Pakistan through the corridor; however, as a special gesture, Prime Minister Imran Khan announced to dismissed $20 for Yatris on November 9th and 12th.
Since 2017, Saba Ghani has been serving as the talented and dedicated chief content writer for Pakistan Tour and Travel & EMHI Solutions. With her exceptional writing skills and in-depth knowledge of the travel industry, she has been instrumental in crafting engaging and informative content that captivates the audience. You can catch her at [email protected] or Twitter