Most of the lakes are found in mountainous reign of any country. Pakistan is full of breathtaking and awe-inspiring views and locations. There are dozens of lakes that may cast a spell on tourist with their ravishing beauty and panoramic views. Northern areas are packed with numerous world famous lakes that is witnesses by the tourist from all over the world. Tourist finds heaven in the lap of Pakistan. Considering to their beauty we have composed a list of top 10 lakes, details are given below:
Lake Saif ul Malook Naran
Saif-ul-Malook, one of the famous lake in world from Pakistan. Located in Manshera District of Khyber Phatunkhawn which is 9 km in length, 50 ft. in depth, elevated at 3,224 above the surface and mesmerize anybody due to its immense natural beauty. The lake is surrounded by gigantic mountains that give awe-inspiring views which tourist usually prefer for hiking. The lake enhances its beauty winter with snowcapped mountain and an unforgettable views of glaciers.
Lulusar lake Naran
Another wonder lake in the lap of Kaghan valley is Lulusar Lake, it is at the highest peak in Kaghan Valley with magnificent panoramic views almost elevated at 3410m above the sea level. Lulusar Lake is popular tourism spot in the valley after Saif ul Malook and Babusar top. The fresh, clean water of lake can be access by jeep almost 48 km from Naran. Hiking trekking, fishing, rafting, boating can be enjoy by anyone there. In other words a prefect picnic spot in Kaghan Valley.
Satpara lake Skardu
One of the natural lakes of Pakistan, Satpara Lake is located in the most beautiful part Skardu of Gilgit Baltistan. It is elevated 8,650 ft. spread over 2.5km above sea level. The melting ice of the Deosai plains are main source of water for the lake. There is fairy-tale picturesque island in the center of lake. The turquoise blue water of lake is so mesmerizing attracts hundreds of tourist where they enjoy boating, fishing and roaring in fresh water. A marvelous place to witness and embrace the beauty of nature.
Upper Kachura Lake Skardu
A merely unexplored lake in Skardu but gaining popularity day by day. The upper Indus River flows nearby at a lower elevation. The crystal clear water of lake with having a depth of 70m. The heavenly place with the most mesmerizing sight around. Tourist can spend hours there in its serenity and can enjoy trout fish and boating, rafting as well in its emerald green water. The climate is so pleasant is summers to about 15C and very harsh in winter as the lake is dead frozen. The lake is surrounded by the immense mountains with variety of flora and fauna.
Shangri-La Lake Skardu
Shangri La Lake formally known as lower Kachura Lake located in the extreme north city of Pakistan Skardu. Approximately surface elevation is about 2499m. The most beautiful lake that attract thousands of tourist per year. The lake also possess a beautiful resort which adds more beauty to the views. Tourist finds heaven there in between the immense snow-covered mountain with a large variety of flora and fauna.
Sheosar Lake Khaplu
Words cannot justices to the beauty and amazement of the lake in the wonder land. Sheosar Lake is one of its own kind with highest lake of the world almost 13,589 ft above the sea level. Snowcapped mountains surrounded the deep blue water of lake with lush green ground and immense Nanga Parbat at back. There are a large variety of unique flora and fauna. To fully enjoy the magnificent colors of nature at lake, tourist love to visit in spring as the lake is frozen in wild winters. Moreover that the temperature is so unpredictable there.
Ratti Gali Lake
Located in the blue gem of Pakistan Neelum Valley, one of the most beautiful lakes in Pakistan. It is an alpine glacial lake at an altitude of 12,130 ft. Lake is accessible through Dowarian, a village of Neelum Valley well known for its scenic beauty. One cannot miss a single sight of the mesmerizing lake as the water is so unique that it does not reflect the surroundings. The area is so humble and full of tranquility, people can trek to reach the most amazing place of Neelum Valley.
Attabad Lake Hunza Valley
The picturesque Attabad Lake falls in Gojal Valley of Gilgit Baltistan, well known of its immense beauty and vastness with length of 13 miles and depth of 358 feet. Since the lake was formed the only means of crossing was by loading vehicles onto wooden boats as there is no bridge over it. The crystal turquoise water make anyone spell bound within the gigantic mountains of Karakoram. The colors and the charm of spring season is awe inspiring that attracts many tourist per year there.
Katpana Lake
Yet another unexplored lake in Skardu, the depth and total elevation is still undiscovered. But the beauty and charm of Katpana lake is unforgettable whosoever visit the lake. The lake falls in wonderland Katpana village Deosai, within the cold desert. The dawn and dusk over the lake bewitch the visitors, it is almost 4km away from the main city Skardu. There is large range of trees alongside the lake that give more amazement to the view.
Ansoo Lake
Considering as a unique teardrop shaped lake located in Manoor Valley of Kaghan. It is high altitude lake situated adjacent to Malika Parbat in whole valley. It takes seven to nine hours of trek for a round trip from Lake Saif-ul-Malook to Ansoo Lake. Almost whole area is covered with snow throughout the year because of highest altitude. There are two routes to the lake, one is from Lake Saif ul Malook and second is from Manoor Village. There is no proper place for staying there but it is magnificent piece for the nature lovers.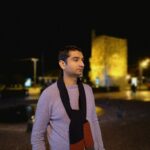 Ejaz hussain is CEO of Pakistan tour and travel operating in Northern areas of pakistan offering honeymoon Packages from Pakistan in affordable rates with good quality services.