Prepare for Any Adventure With Products From Top USA Outdoor Brands
Are you planning your next big adventure to explore northern Pakistan's breathtaking mountains and valleys? As you start researching the gear you'll need in this rugged region, don't forget that many high-quality and trusted American outdoor brands make equipment perfect for your Pakistan adventure tour. When trekking through the Hindu Kush mountains, climbing in the Karakorams, or rafting down the Indus River, you want gear that's durable, reliable, and able to handle intense conditions. Here are some of the top USA outdoor products to consider bringing on your Pakistan adventure to make the most of this stunning mountain wilderness.
Must-Have USA Outdoor Products for Your Pakistan Trekking Tour
Pack these essential USA outdoor products because you'll want to be prepared for Pakistan's varied terrain.
A high-quality trekking backpack is a must. Look for one with padded shoulder straps, multiple compartments, and a water bladder pocket. The Deuter Aircontact 65+10 is an excellent option with plenty of room for all your gear.
Trail shoes with breathable mesh and durable Vibram soles are ideal for footwear. Brands like Merrell and Salomon make lightweight, grippy shoes perfect for Pakistan's rocky trails.
Don't forget trekking poles to help balance and take pressure off your knees. LEKI produces high-quality, adjustable poles.
You'll want layers of breathable clothing from brands like Columbia, Patagonia, and The North Face. Pack thermal undergarments, fleece, and a waterproof jacket.
Other useful items include a first aid kit, flashlight, knife, water filter, sun protection, insect repellant, and a portable charger. You'll be ready for adventure in northern Pakistan with the right gear from reputable USA outdoor brands!
USA Tents, Sleeping Bags, and Backpacks for Conquering Pakistan's Hiking Trails
When gearing up for your Pakistan adventure tour, don't forget to pack high-quality USA tents, sleeping bags, and backpacks. They're essential for conquering the country's stunning hiking trails.
For shelter, go with a lightweight backpacking tent. Look for one that's easy to set up, made of waterproof and ripstop nylon, and has mesh panels for ventilation. A two- or three-person tent gives you space to spread out.
You'll want a sleeping bag rated for three-season use, around 0 to 15°F. Down fill is highly compressible but loses insulation when wet. Synthetic fill dries faster and insulates even when damp. A sleeping pad provides cushioning and insulation from the cold ground.
As for backpacks, aim for a capacity of 50 to 70 liters so you can carry supplies for multi-day treks. Look for a padded hip belt, breathable back panel, and multiple compartments for organizing gear. A daypack of around 20 to 30 liters works great for shorter hikes.
Don't leave home without essential extras like a headlamp, pocket knife, water bottle, compass, sun protection, basic toiletries, a first aid kit, and any important medications.
With high-quality gear from reputable USA brands and some essential extras, you'll be all set to embark on an epic outdoor adventure in Pakistan. The stunning vistas, fresh air, and thrill of the hike will make all that preparation worthwhile. Enjoy your journey!
Other Useful USA Outdoor Gear for Your Pakistan Adventure Tour
When adventure touring in Pakistan, pack some essential outdoor gear from the USA to make your experience more comfortable and safe.
Hiking Boots
A good pair of hiking boots is a must for Pakistan. Look for waterproof boots with ankle support from brands like Merrell, Keen, or Salomon. The varied terrain, from mountain trails to desert paths, requires durable boots to handle everything. Pack a pair of comfortable camp shoes as well for relaxing at night.
Backpack
Bring a lightweight yet rugged backpack for day hikes and camping. A 40-60 liter pack from The North Face, Osprey, or Deuter will hold all your gear. Look for a backpack with multiple compartments, padded straps, and a sturdy internal frame. For longer treks, you may want a larger expedition pack.
Clothing
Pack comfortable, loose clothing made of breathable fabrics like nylon and polyester. Look for convertible pants, shorts or pants, quick-dry t-shirts, hiking socks, thermal undergarments, and a fleece jacket. Don't forget a hat, sunglasses, and a scarf for the harsh sun. For women, loose pants or skirts and shirts that provide sun protection are recommended.
Tent
Bring a durable tent rated for high altitudes from brands like Marmot, Big Agnes, or Nemo if camping. A 3-season tent will suit most conditions. Look for a tent with aluminum poles, mesh panels for ventilation, and a waterproof rain fly. Pack a sleeping bag rated for freezing temperatures, as nights can be freezing, even in summer.
Water Purifier
Pack a portable water purifier like the SteriPEN or Lifestraw to avoid getting sick from untreated water. These handheld devices use U.V. light to purify water and are very effective against pathogens. Be careful to drink bottled or purified water in Pakistan to avoid illness.
Furthermore, you'll be equipped for adventure in stunning Pakistan's mountains, deserts, and rivers with the right gear from reputable USA outdoor brands.
List of Top 10 Outdoor Brand In The USA
Pakistan adventure is calling you; whether it's scaling a mountain peak, navigating dense forest trails, or camping under a canopy of stars, the thrill of the outdoors is irresistible. To fully immerse yourself in nature's playground, you need gear that's as rugged and dependable as your spirit of exploration. Turn to the brands that have been outfitting adventures for generations. 
When you see their logos, you know you're in good hands. Patagonia, The North Face, and Columbia are synonymous with performance, quality, and trust. With products from America's favorite outdoor brands, you'll be ready for any challenge the wilderness throws your way. From base layers to tents, they've got you covered. Now, the only question is, where will your adventure take you? The open road is filled with possibilities.
Patagonia: Leaders in Sustainable Outdoor Apparel
Patagonia has been pioneering sustainable outdoor apparel since 1973. They make high-quality gear for climbing, skiing, snowboarding, surfing, fly fishing, and trail running. Everything is built to last and uses recycled materials whenever possible.
Their signature product is the synthetic insulated Nano Puff jacket. Windproof, water-resistant, and highly compressible, it's ideal for various activities. Check out their Tough Puff jacket made of recycled ripstop nylon for more rugged pursuits. It's nearly indestructible yet still lightweight.
Patagonia's philosophy of reducing environmental harm means that many of its items are Fair Trade Certified, using organic cotton and recycled polyester. They're also pioneering new sustainable fabrics like shells made from crab shells and wetsuits from plants.
Beyond gear, Patagonia supports grassroots environmental organizations with donations and runs an activism hub on its website. They truly walk the walk when it comes to sustainability and corporate responsibility.
Patagonia should be at the top of your list if you want ethically-made, eco-friendly outdoor clothing that stands up to serious adventure. From base layers to packs to wetsuits, they have high-performance gear for any activity. Their dedication to sustainability and fair labor practices makes you feel good about every purchase. Patagonia is in a league of its own for the conscientious outdoor enthusiast.
Arc'teryx: High Performance for the Most Demanding Conditions
Arc'teryx is for the hardcore outdoor enthusiast. Their gear is designed for high-performance use in the most demanding conditions.
If you're planning a severe mountain ascent or backcountry ski adventure, Arc'teryx has you covered. Like the Atom and Cerium, their insulated jackets offer maximum warmth for their weight, keeping you cozy on frigid peaks. Their hardshell jackets, such as the Beta and Zeta lines, are waterproof and breathable for weathering wind and snow.
For skiing and climbing, check out Arc'teryx's pants and bibs. Their insulated pants provide warmth and weather resistance, while uninsulated softshell pants offer breathability and mobility. Arc'teryx also makes highly technical packs, like the Bora and Khamski, equipped for multi-day treks over rough terrain.
Arc'teryx uses the most advanced materials and construction for unparalleled performance. Their garments feature Gore-Tex® membranes, lightweight yet durable ripstop nylons, and synthetic and down insulations rated for extreme conditions. Seams are taped and laminated to seal out moisture. If you want the best gear for your daring adventures, you can rely on Arc'teryx to keep you safe and comfortable in the harshest environments.
While Arc'teryx products do come at a premium, their quality is unmatched. For those who don't shy away from a challenge and want gear that can handle anything nature throws their way, Arc'teryx delivers high-performance equipment you can trust. The outdoors awaits – are you ready to push your limits? Arc'teryx has you covered for any adventure.
Columbia sportswear: Innovative, High-Value Gear for Outdoor Enthusiasts
Columbia Sportswear is one of the most innovative and reputable outdoor brands, providing high-value gear for all your adventures. For over 80 years, Columbia has been creating apparel and equipment to keep you comfortable in any environment. They're best known for their high-performance jackets, like the Watertight and Heat Zone lines, as well as their hiking boots and trail shoes.
Columbia should be at the top of your list if you're looking for clothing and outerwear to handle whatever Mother Nature throws at you. They offer:
Waterproof jackets: From rain jackets to heavy winter coats, Columbia's Omni-Tech and Omni-Heat technologies will keep you dry without overheating.

Fleece and down jackets: Their midweight and heavyweight fleece and 650-fill down jackets provide excellent insulation for cold weather activities.

Hiking boots and shoes: Columbia's hiking boots, trail shoes, and approach shoes offer support, traction, and comfort for any terrain. Popular models include the Ice Maiden and Newton Ridge lines.

Pants and shorts: Columbia's hiking pants, convertible pants, cargo shorts, and board shorts are rugged, comfortable, and quick-drying.

Baselayers: Thermal underwear, tops, and bottoms utilize Omni-Heat reflective technology to keep you warm without the bulk.

Accessories: Backpacks, gloves, hats, socks, and more round out your gear.
Columbia's dedication to innovative, high-performance gear at an affordable price point has made them a leader in the outdoor industry. Whether you're planning a hike, camping trip, or any other adventure, Columbia's products will help you stay comfortable and prepared. Their gear represents the best in functionality, quality, and value.
The North Face: Exploring the Outside Since 1966
The North Face has been enabling exploration since 1966. Their high-performance outdoor gear will prepare you for any adventure.
Founded in San Francisco by avid hikers, The North Face produces innovative and technical apparel and equipment to help you push your limits outside. They make gear for climbing, hiking, camping, and more. Their product line includes everything from jackets and clothing to backpacks, tents, and sleeping bags.
Regarding jackets, The North Face is a leader in lightweight insulation and waterproof breathable fabrics. Their Nuptse, Denali, and Venture jackets are legendary for keeping you warm without weighing you down. Check out their 3-in-1 or down jackets like the McMurdo Parka for serious weather.
The North Face backpacks are also top-notch. Their well-designed packs, like the Recon, Jester, and Surge, are great for day hikes, urban commuting, or short trips. Their Router, Terra, and Prophet packs provide comfort and functionality for multi-day adventures.
Every outdoor brand would be complete with tents and sleeping bags. The North Face also delivers here with its Stormbreak, Wawona, Cat's Meow bags, and various lightweight tents perfect for any season.
From base layers to belts, beanies to boots, The North Face equips you with the gear to push boundaries and never stop exploring. Check out their retail stores or website for the latest innovative products to fuel your next adventure.
The North Face's high-quality, performance-focused gear may come at a premium, but their products are worth the investment for the serious outdoor enthusiast. After 50+ years, The North Face inspires a passion for the outside and enables worldwide exploration.
Timberland: Rugged Boots and Apparel From an Iconic Brand
Timberland is an iconic American brand that has been crafting high-quality outdoor gear and apparel since 1973. Their boots are rugged, durable, and built to handle anything nature throws your way. Timberland has you covered if you want footwear from the trail to the tavern.
Timberland's most well-known product is its waterproof leather boots. The classic 6-inch Premium Boot is instantly recognizable and provides ankle support and traction on any terrain. For milder weather, their Euro Hiker is a popular, low-cut option. Timberland also makes hiking shoes, boat shoes, and slip-on if you prefer something lighter.
In addition to footwear, Timberland produces outdoor clothing and accessories designed for comfort and performance. Their jackets, pants, shirts, and more are breathable, water-resistant fabrics that can withstand the elements while keeping you dry. They also make backpacks, duffel bags, watches, and other gear to outfit yourself head to toe.
Timberland is committed to sustainability and corporate responsibility. Their products are made using recycled and organic materials under fair labor practices. Timberland also plants millions of trees each year and works with nonprofit partners on reforestation and environmental education projects around the globe.
If you're looking for durable, eco-friendly gear to fuel your adventures, Timberland has dependable options for every season. Their products may cost a bit more, but they are built to last and backed by the brand's commitment to the outdoors. For your next hike, trip, or trek, consider Timberland—their boots and apparel will ensure you're prepared for wherever the trail may lead.
REI: Largest Outdoor Wear and Gear
When it comes to reputable outdoor brands, REI reigns supreme. As America's largest consumer co-op, REI has outfitted adventurers since 1938. Whether you're a hardcore backpacker or enjoy casual camping, REI has everything you need to get outside.
REI's line of gear and clothing offers high quality at affordable prices. Their tents, sleeping bags, jackets, and more are built to withstand the elements without breaking the bank. If you prefer to stick with familiar names, REI also carries top brands like The North Face, Patagonia, and Arc'teryx.
No matter what activities you have planned, REI will ensure you have the necessary supplies. Their wide selection includes:
Backpacks for day hikes or extended treks

Tents for car camping or backpacking

Sleeping bags, pads, and pillows for comfort

Camp chairs, tables, kitchen equipment

Headlamps, lanterns, stoves, fuel

Hiking boots, trail shoes, sandals

Performance clothing for rain, snow, or sun

Kayaks, paddleboards, and life jackets for water sports

Rock climbing gear, ropes, harnesses

Cycling equipment for road or mountain biking
With over 150 stores across the U.S., you can shop in person to get outfitted by knowledgeable staff. REI also has an easy-to-navigate website where you can order online and either ship to your home or pick it up in-store. You'll receive generous perks like an annual dividend, special pricing, and more as an REI member.
Whether you want to summit K2 or Nanga Parbat or relax by a campfire, REI has the gear and expertise to help you confidently adventure while protecting natural spaces. They truly embody the spirit of enjoying and stewarding the outdoors.
Filson: Rugged Americana Clothing and Bags That Last a Lifetime
Filson has been crafting high-quality outdoor clothing and bags since 1897. Their gear is designed to handle anything nature throws your way yet still look stylish for everyday use.
Filson's signature rugged twill fabric is used for many of their jackets, shirts, and bags. This hard-wearing cotton canvas is water-repellent and wind-resistant but still breathable. Their Mackinaw Cruiser jacket is a classic, perfect for camping, hiking, or everyday wear.
Filson makes some of the most durable and good-looking bags to stay organized on adventures. Their Original Briefcase is a perfect example, made of thick twill with sturdy leather straps and brass hardware. This bag will last a lifetime and become even more handsome with age.
Filson also produces high-performance outerwear for extreme conditions, using technical fabrics like oil-finished shelter cloth and a waterproof-breathable laminate. Their Storm Jac Jacket can withstand torrential downpours while keeping you dry inside. For winter, their Down Cruiser Vest provides lightweight but hot insulation.
Beyond clothing, Filson offers a range of accessories built to exacting standards, including:
Wool blankets, perfect for camping or your living room.

Sturdy leather belts that mold to your shape over time.

Wool socks and beanies to keep extremities cozy.

Camp mugs, plates, cutlery for your outdoor kitchen, and more.
Filson makes premium gear for life's adventures that stands up to heavy use and lasts generations. Their products come at a higher cost but are worth it for unmatched quality and craftsmanship. Filson is a brand to trust if you want clothes and bags that will outlast any adventure.
Cotopaxi: Eco-Friendly Outdoor Clothing Brand
Cotopaxi is an eco-friendly outdoor clothing and gear brand based in Salt Lake City, Utah. They create sustainable products designed for adventure and give back by donating some of their profits to help end poverty.
When you shop at Cotopaxi, you can feel good knowing your purchase will help someone in need. For every product sold, Cotopaxi donates either a percentage of the profits or actual items to those living in extreme poverty. So far, they have provided over 4 million days of poverty relief through donations and partnerships with reputable organizations.
Cotopaxi's products are made as much as possible from repurposed and recycled materials. Their colorful jackets and backpacks are made in fair trade certified factories and constructed using remnant and scrap fabric. Their water bottles and thermoses are made of stainless steel instead of plastic. They aim to reduce waste while also creating gear that inspires adventure.
Every Cotopaxi product comes with a 61-year guarantee, representing the average lifespan of someone living in extreme poverty. While their gear is built to last, the guarantee is also meant to raise awareness about global poverty issues. Cotopaxi's mission is to create sustainable products, reduce waste, and empower needy communities.
When ready for your next outdoor adventure, consider shopping in Cotopaxi. Their eco-friendly gear is perfect for hiking, camping, climbing, or any activity under the sun. You'll feel great knowing your purchase made a positive impact, and their colorful designs are guaranteed to brighten any trail. Support a brand that supports others—for the adventure of life. Shop Cotopaxi.
Under Armor: Innovative Athletic Apparel for Any Adventure
When embarking on an outdoor adventure, having high-quality gear is essential. One of America's most innovative brands for athletic apparel is Under Armor, started in 1996 by former University of Maryland football player Kevin Plank. Under Armor's breathable performance fabrics keep you comfortable in any environment.
Under Armor makes clothing for hiking, camping, fishing, and hunting. Their shirts, shorts, and pants are lightweight, water-resistant fabrics that wick away sweat to keep you dry. ColdGear infrared lining provides insulation for low temperatures. For warmer weather, their ArmourVent and HeatGear fabrics are highly breathable.
Under Armor's athletic shoes are designed for trail running, hiking, and everyday wear. Their charged foam midsoles provide responsive cushioning and durability. Under Armor's waterproof boots keep feet dry in rain and snow. Spikes and cleats provide extra traction on rugged terrain.
Under Armor is also known for accessories like backpacks, gloves, and compression gear. Their Storm technology uses water-resistant coatings to keep gear dry in bad weather. Fitness trackers and smartwatches connect to MapMyRun, Under Armor's fitness app.
While not the cheapest brand, Under Armor, offers high value for quality. Their products are available online and in major sporting goods stores. Sales and outlet stores frequently offer discounts on previous seasons' products.
Under Armor's innovative, versatile products provide affordable performance solutions for outdoor adventures. Their breathable, insulating fabrics and water-resistant technologies will keep you comfortable on any trail. Under Armor has all the gear you need for any challenge, from hiking boots to backpacks.
Marmot: Excellent budget Outdoor products
When it comes to quality outdoor gear at affordable prices, Marmot delivers. This innovative brand has crafted high-performance clothing and equipment for outdoor enthusiasts since 1974.
Stay comfortable in Marmot's versatile line of insulated and waterproof jackets, pants, gloves, and base layers designed for everything from hiking and camping to skiing and snowboarding. Their eco-friendly materials, like recycled polyester and down insulation, are expertly engineered to keep you warm and dry without weighing you down.
Whether you're bike camping or backpacking, Marmot's lightweight tents provide reliable shelter. Their innovative designs maximize interior space while minimizing packed size and weight. Double-wall and single-wall, free-standing and non-freestanding options are available to suit your needs.
You can't go wrong with Marmot's sleeping bags and pads for a cozy sleep under the stars. They are temperature-rated down, and synthetic bags are designed for 3-season comfort. Pair with one of their self-inflating or foam sleeping pads for insulation and support.
Haul all your gear in comfort with one of Marmot's thoughtfully designed backpacks. Their adjustable suspension systems distribute weight for maximum comfort during long treks. Multiple pockets keep essentials organized and within easy reach. Hydration-compatible packs help you stay fueled on the trail.
When you need affordable, dependable outdoor equipment, Marmot covers you from base camp to summit. Their high-performance products are as rugged and trail-ready as you are. Before your next trek into the wild, check out Marmot's latest gear—your perfect adventure companion.
Essential Outdoor Gear: What You Need to Explore the Wilderness
When preparing for an outdoor adventure, there are some essential items you'll want to pack to ensure you have everything you need to explore safely. As the saying goes, "It's better to have it and not need it than to need it and not have it."
Navigation
Don't get lost in the wilderness! Bring a map, compass, or handheld GPS device to track your location and navigate trails. A headlamp or flashlight will also be useful if it gets dark or you end up hiking later than expected.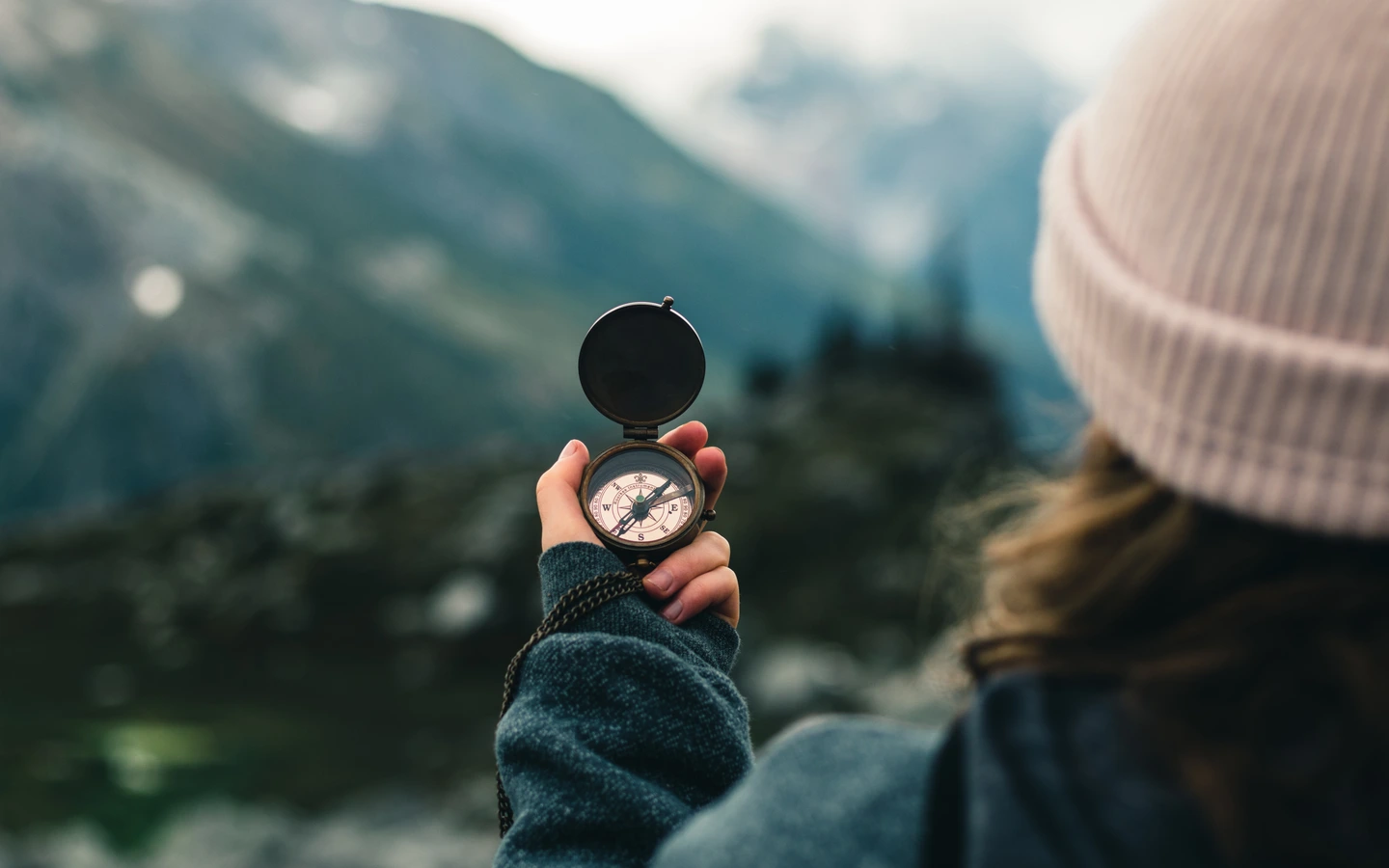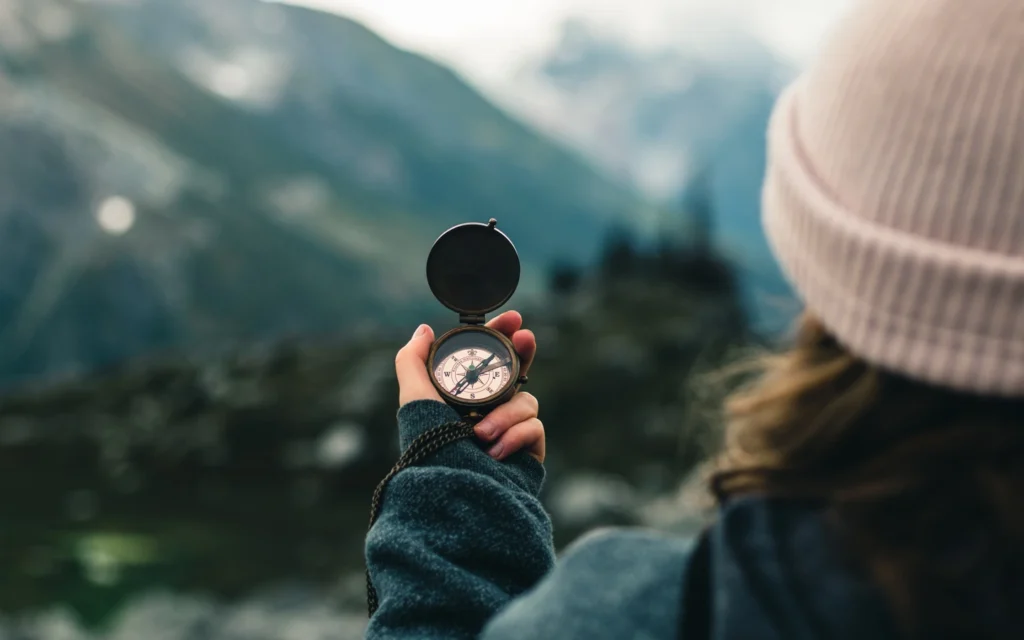 Protection from the Elements
You'll want to protect yourself from the sun, wind, rain, and cold. Pack sunscreen, sunglasses, a hat, and insect repellant. Bring layers of clothing like thermal undergarments, fleece, and a waterproof jacket. Don't forget gloves and a beanie!
First Aid
Be prepared for emergencies by bringing a well-stocked first aid kit, any important over-the-counter or prescription medicines you regularly take, bandages, gauze, antiseptic, pain reliever, antihistamine for allergic reactions, etc. You never know when these might come in handy.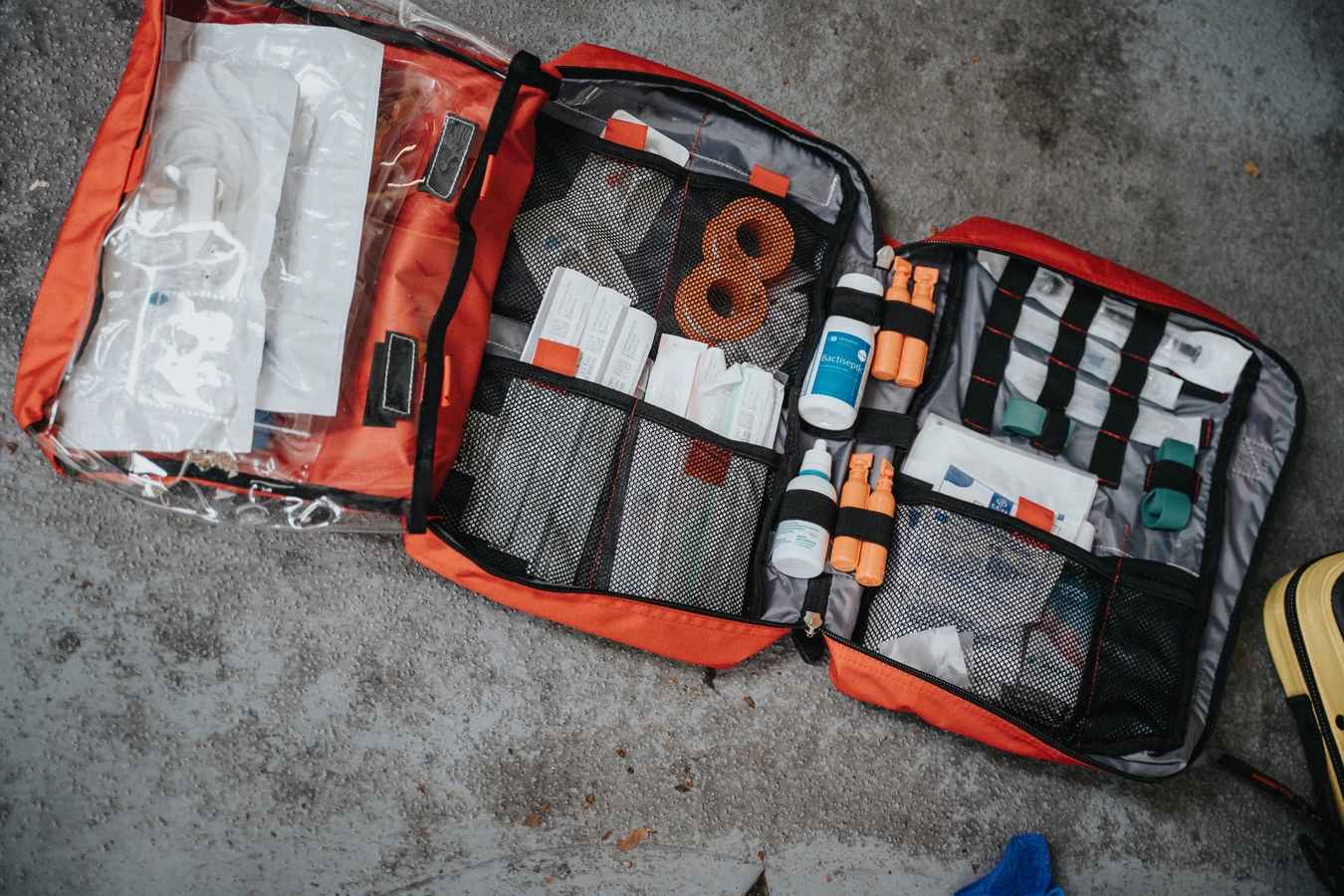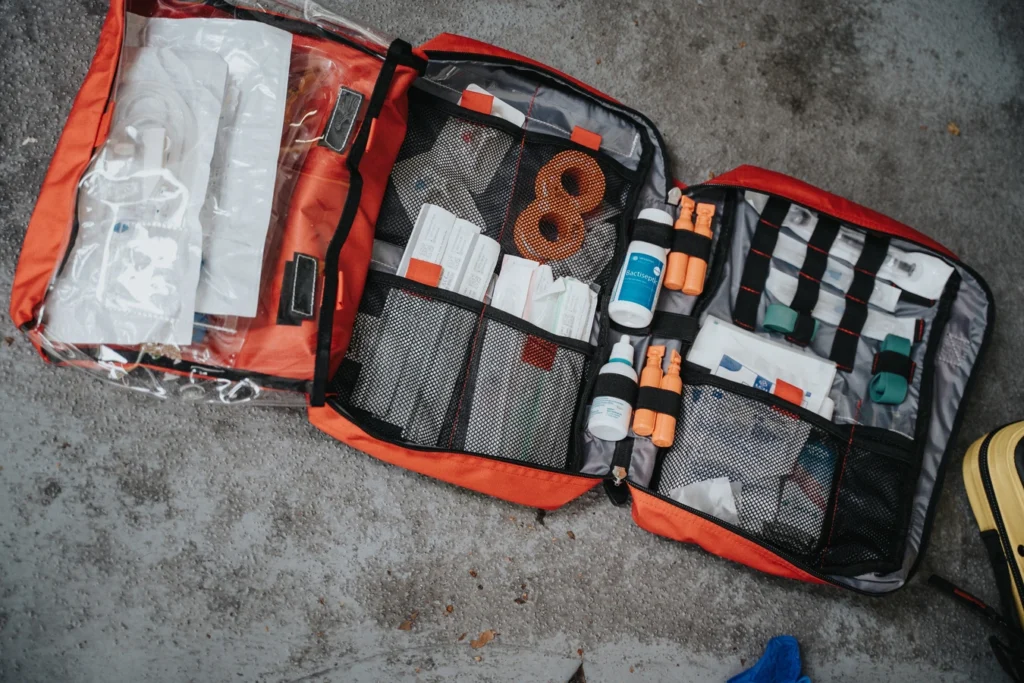 Fire, Food, and Water
Staying hydrated and fed is key. Bring plenty of water and high-energy snacks like protein bars, nuts, and dried fruit. A portable stove, fuel, and cookware will allow you to prepare warm meals. Waterproof matches, a lighter, and a fire starter will help you start an emergency fire to keep warm or signal for help.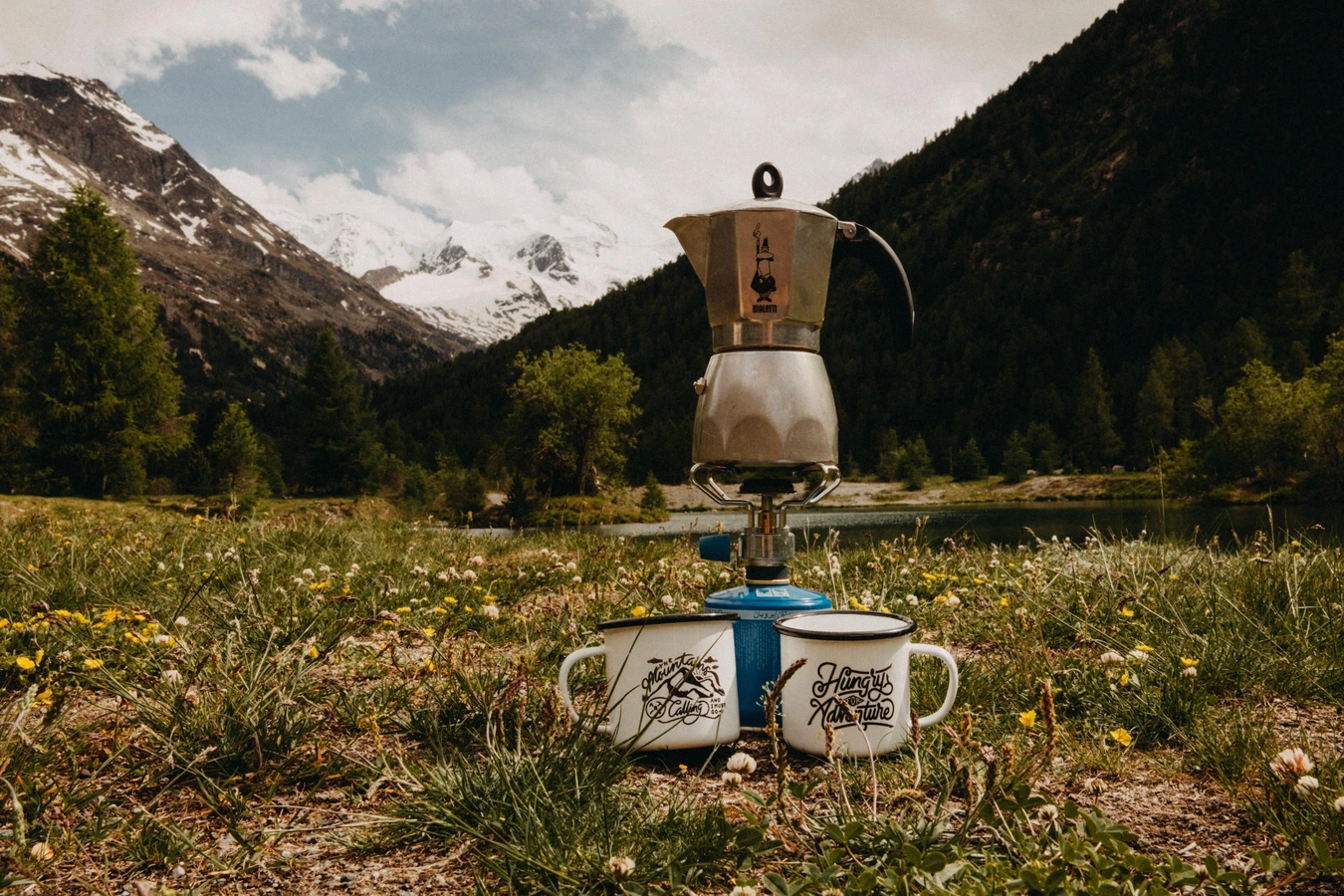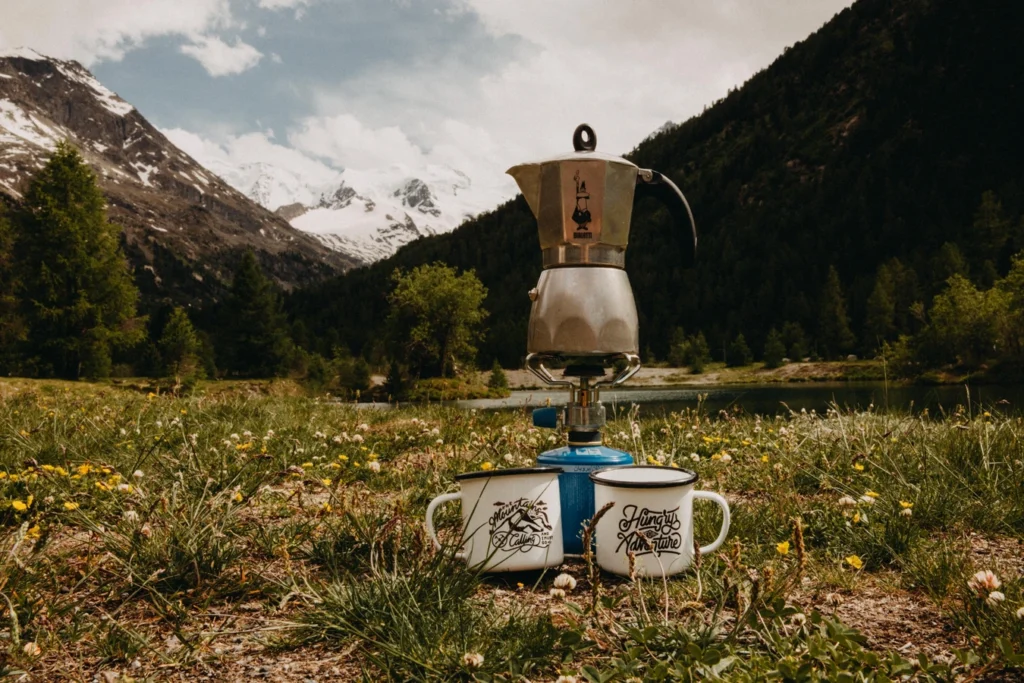 Shelter and Sleep
A tent, sleeping bag, and sleeping pad are must-haves for overnight trips. Choose gear that is suitable for the season to keep you comfortable in case of inclement weather.
With the essential gear on this list, you'll be all set for whatever adventures the great outdoors has! Be safe out there and happy exploring.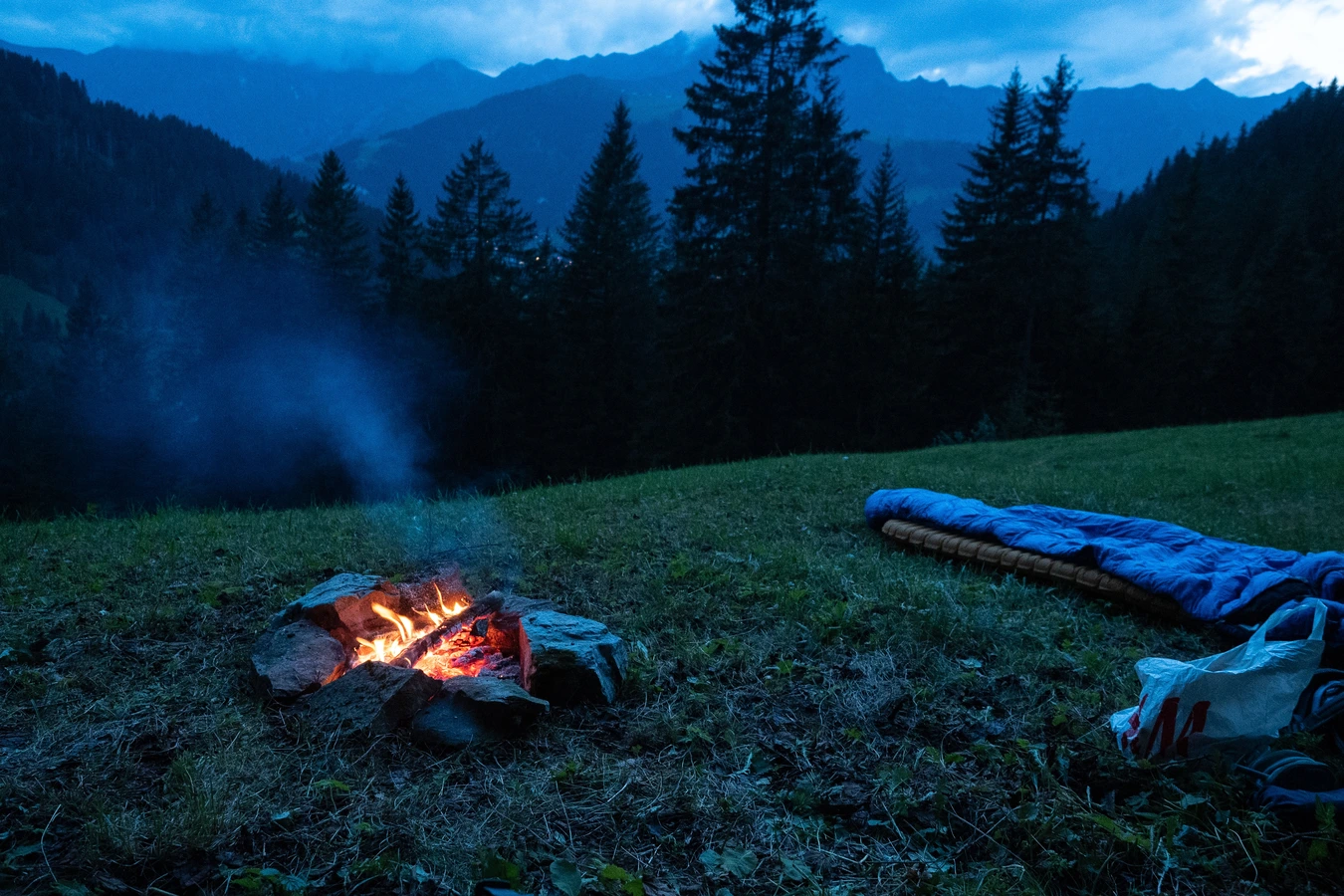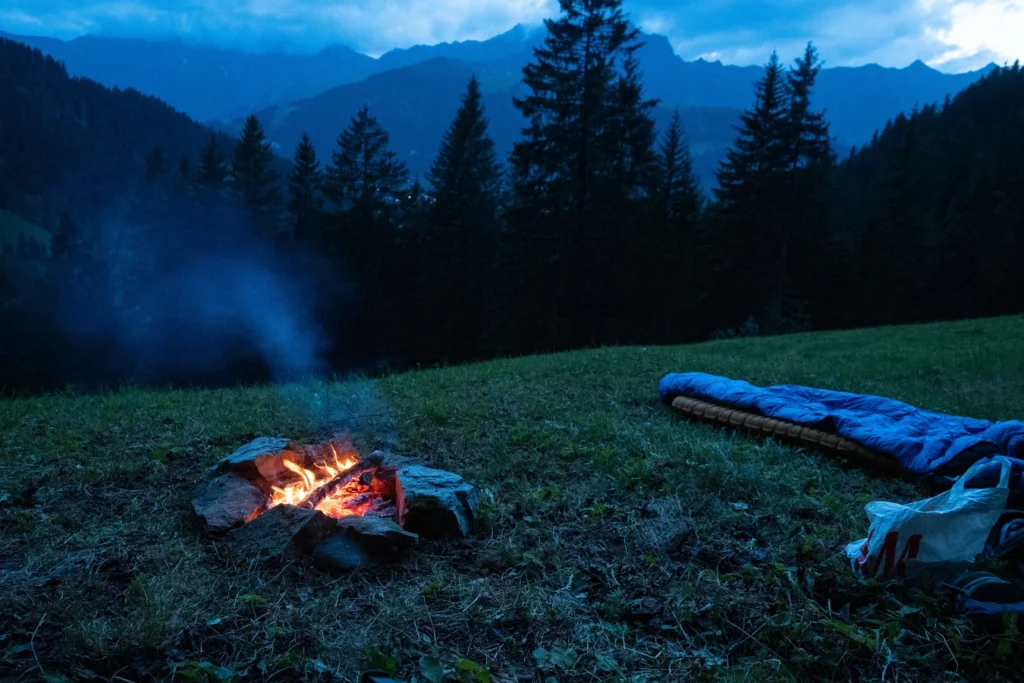 FAQ: What Are the Most Popular Items From These Outdoor Brands?
When shopping for the top outdoor brands, certain items are consistently popular, high-quality, and useful for any adventure. These reputable brands are popular for a good reason.
Backpacks
A durable, comfortable backpack is essential for hiking and camping. Look for brands like The North Face, Patagonia, and Osprey that offer multiple sizes and styles for any activity. Their packs are built to last and distribute weight well during long treks.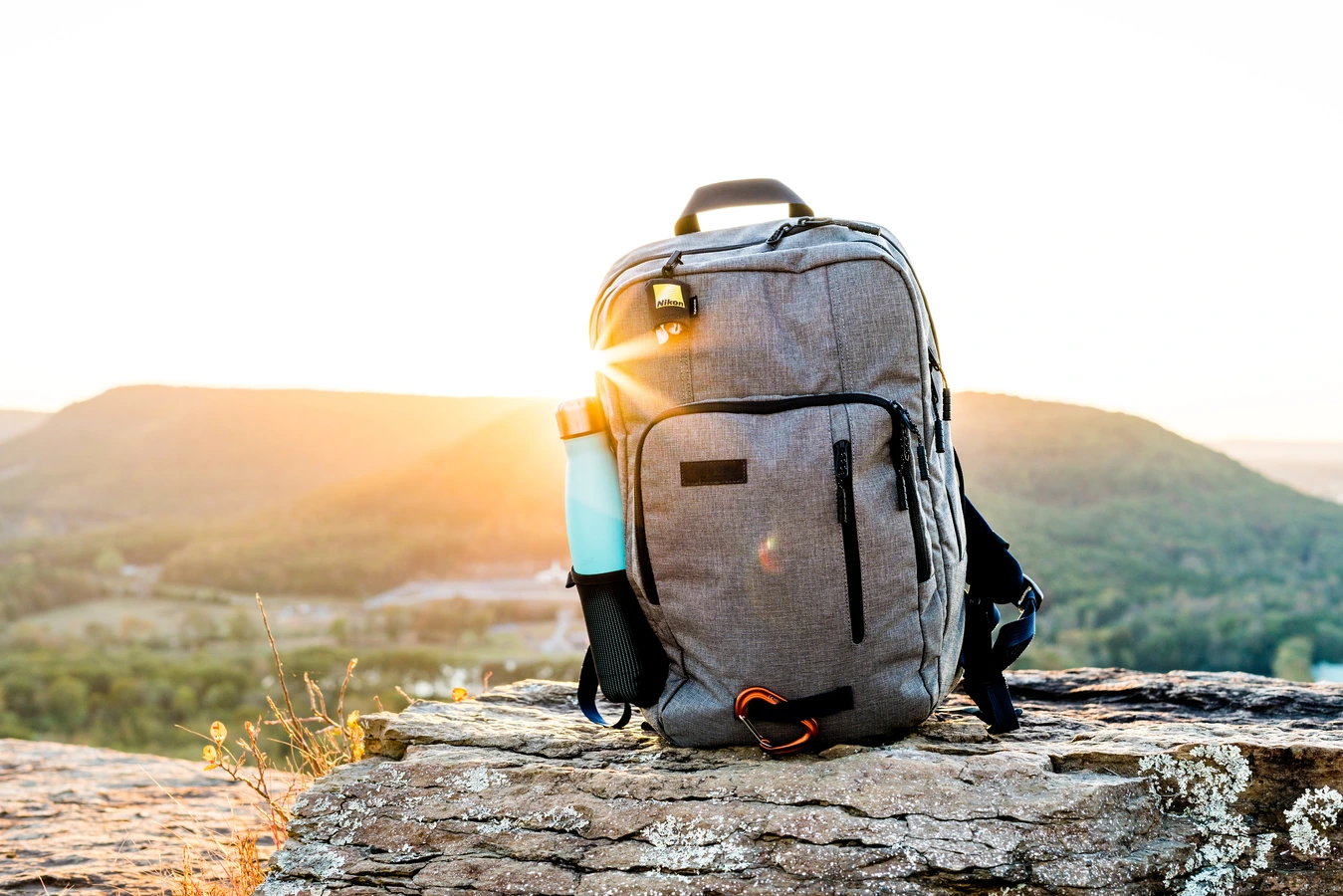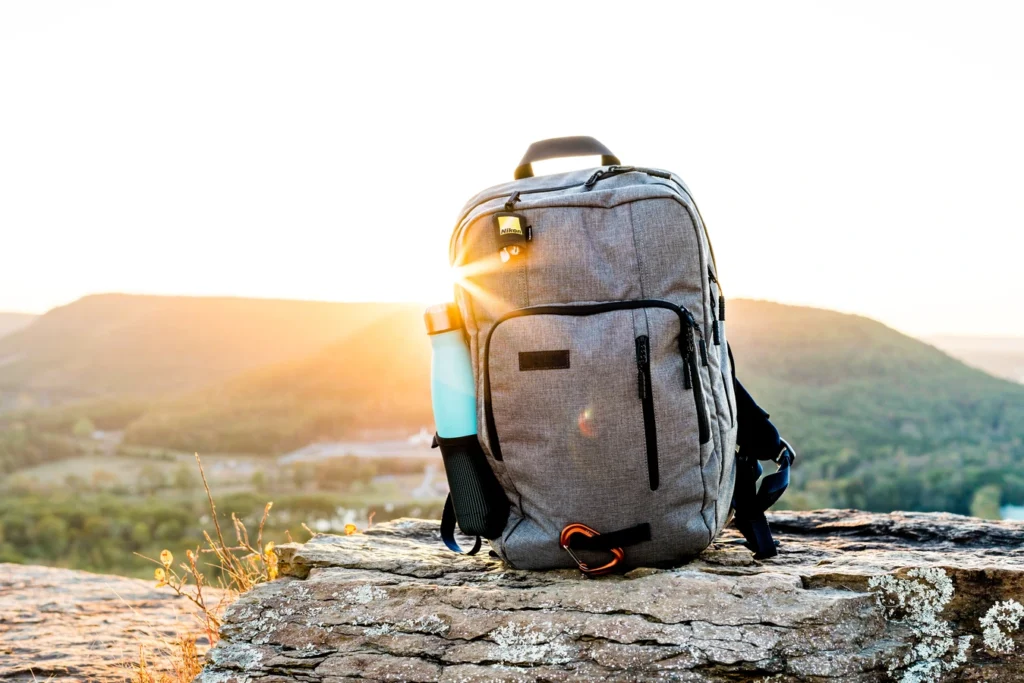 Insulated jackets
Staying warm is key to enjoying the outdoors. Arc'teryx, Patagonia, and Columbia produce high-performance insulated jackets using responsibly sourced down or synthetic fills. Their lightweight yet cozy jackets pack well and keep you comfortable in cool weather.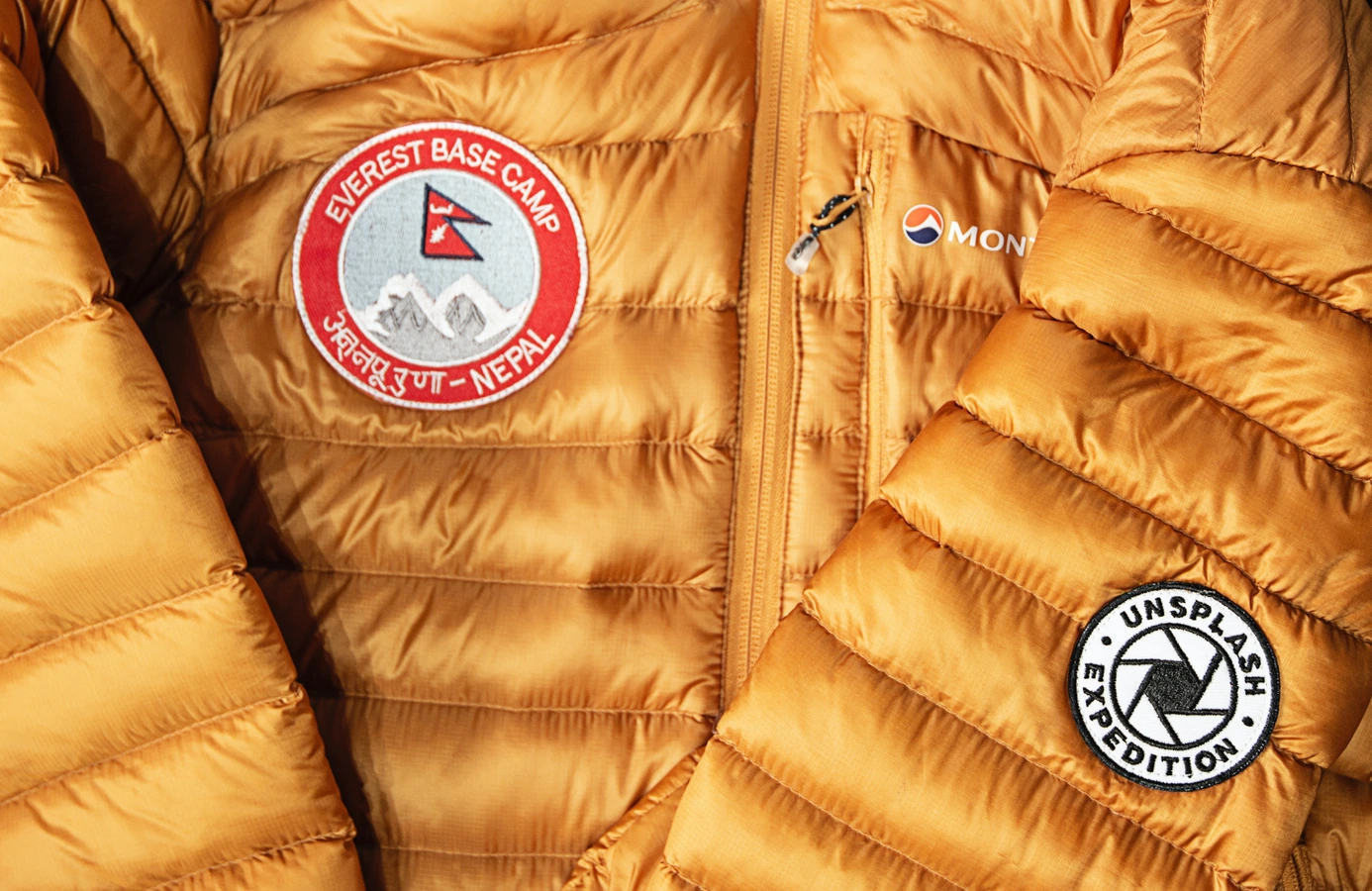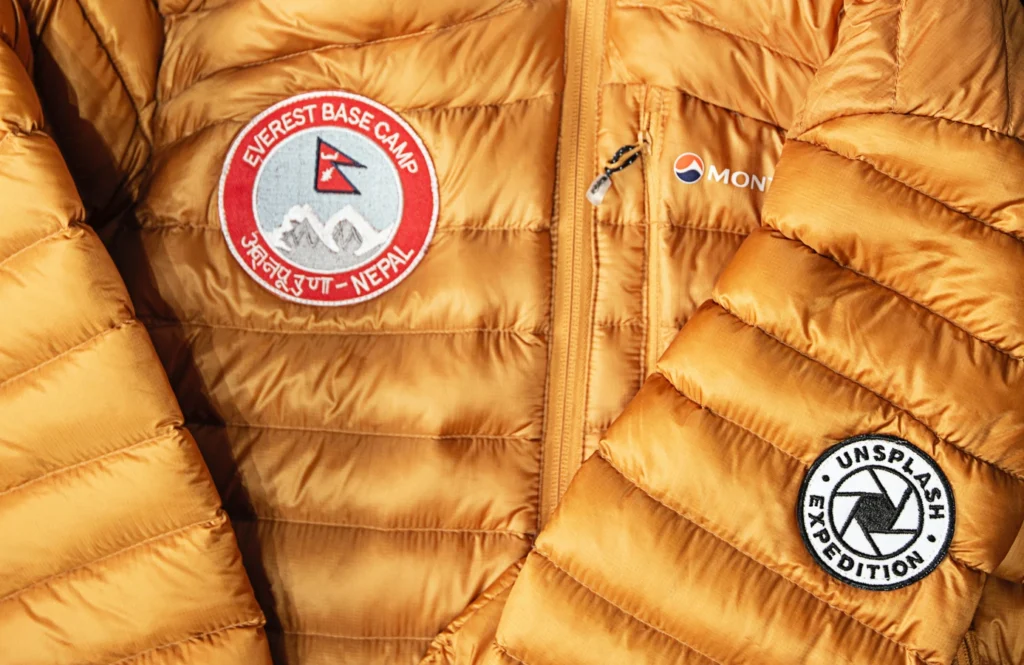 Hiking boots
Timberland, Merrell, and Salomon are leaders in hiking footwear. Their waterproof boots offer ankle support and rugged outsoles for traction on any terrain. Look for boots with a breathable membrane like Gore-Tex® that keeps feet dry while preventing overheating.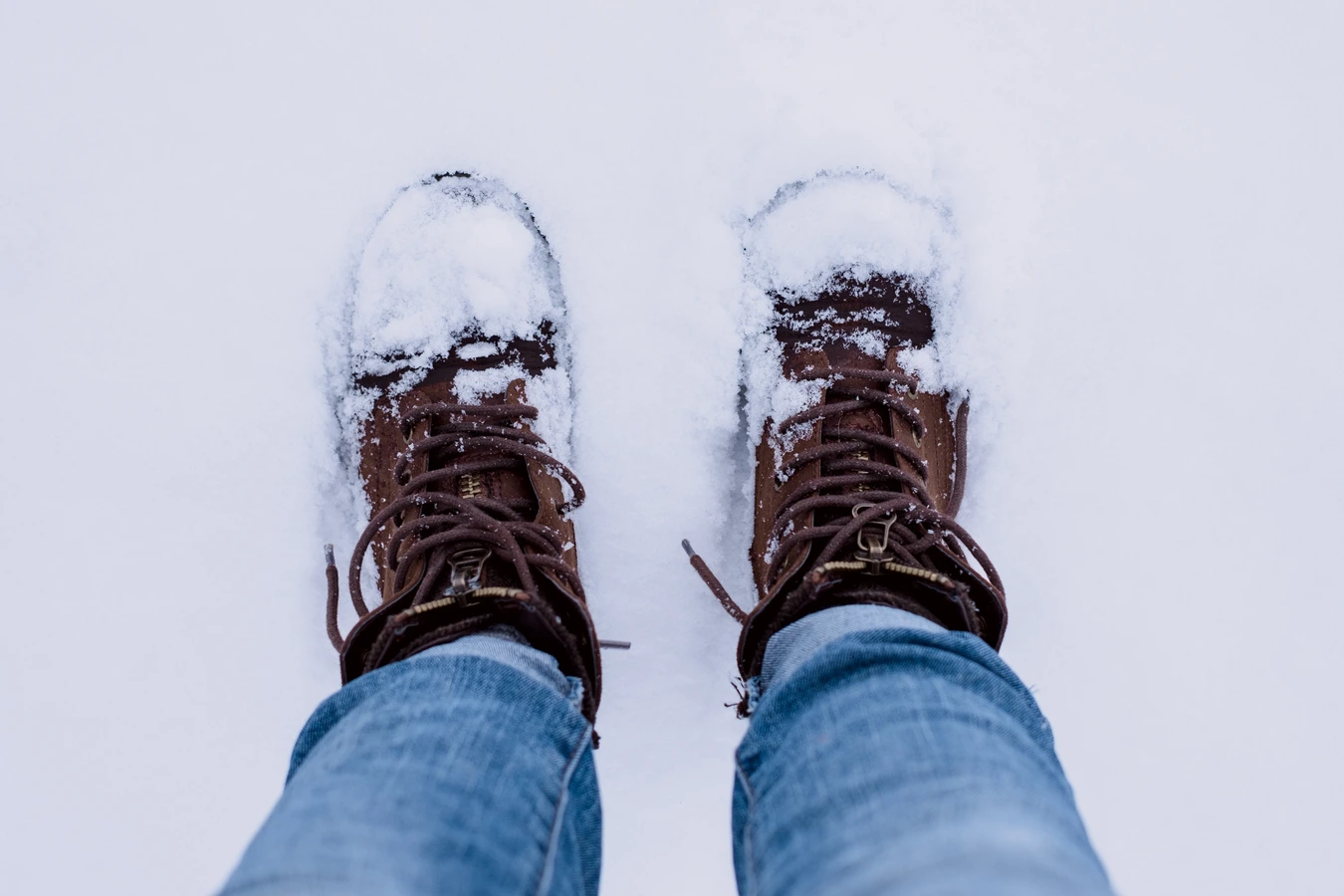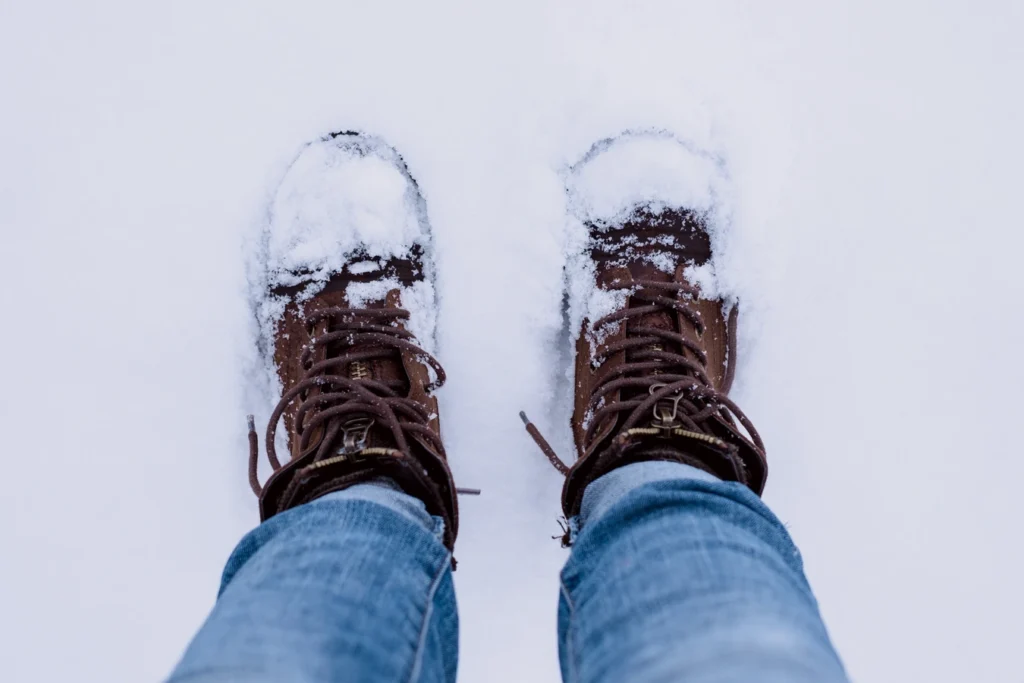 Tents
For shelter, brands like Marmot, Big Agnes,, and MSR provide high-quality tents for backpacking and camping. Their lightweight yet durable tents provide ample living space, ventilation, and weather resistance. They also make cots, sleeping pads, and other gear for a comfortable night's rest under the stars.

Hydration packs
Staying hydrated is vital when active outside. Camelbak is the top brand for hands-free hydration packs, reservoirs, and bottles. Their packs come in various sizes to suit your needs and activities. An insulated reservoir or bottle will keep water cool for hours.
Choosing gear from reputable brands makes you feel prepared for any adventure, knowing you have high-quality essentials that will perform when needed. Their innovative and sustainable products are designed for comfort and are built to handle the elements.
Conclusion
With all the right gear from these tried-and-true American brands, you'll be ready for any adventure that comes your way. Whether camping under the stars, hiking through forests, or climbing mountains, you'll have everything you need to explore the great outdoors. So don't wait – get outside, push your limits, experience the thrill of discovery, and create memories that will last a lifetime. 
So there you have some handy tips and recommendations for outdoor gear and clothing to consider for your big Pakistan adventure. With the right layers, packs, tents, and miscellaneous essentials, you'll be ready to take on this incredible country's stunning mountains, deserts, and forests.
Don't forget to pack light but be prepared for varied weather, keep things minimal but bring extras of key items, and choose high-quality, durable products that can stand up to the elements. Most of all, remember that in a place as hospitable as Pakistan, the locals will quickly offer help if you need anything. Now get out there, experience the natural wonders, meet the welcoming people, try the delicious food, and create memories to last a lifetime.
Since 2017, Saba Ghani has been serving as the talented and dedicated chief content writer for Pakistan Tour and Travel & EMHI Solutions. With her exceptional writing skills and in-depth knowledge of the travel industry, she has been instrumental in crafting engaging and informative content that captivates the audience. You can catch her at [email protected] or Twitter