Revenge Tourism: Everything you need to know about travel directions post-pandemic
With increased vaccination campaigns worldwide, advances in the certification of traveller vaccination status, and countries more willing to welcome tourists, there is now great hope that international travel will return.
As such, the term "Revenge Tourism" may become popular in the summer of 2021 and beyond. The term means that after nearly a year in lockdown, travellers worldwide are planning longer, longer, and more expensive vacations in retaliation for the bleak and prolonged coronavirus quarantine.
However, this is what we think post-COVID-19 revenge Tourism will look like.
How will travellers decide their destination?
While travellers are understandably eager to get back there, given the heightened awareness brought about by the pandemic, they inevitably consider the following:
Will the virus spread where they live?

Is the virus spreading where they want to go?
Even if travellers are vaccinated against the coronavirus before their flight, most are likely to self-care a few weeks before departure. Destination countries may even require them to do so through social distancing and mask-wearing regulations.
Travellers will also consciously avoid destinations with high community transmission rates and places that risk their health most significantly.
The price will be low initially, but it won't last long.
In response to the pandemic threat, airlines will continue to operate under low demand, meaning tickets will initially be offered at lower prices. Flights and hotels also offer flexible cancellation and rescheduling policies to facilitate deals.
However, as confidence in the global vaccination campaign grows and willingness to travel steadily rises, demand for air and hotel bookings will inevitably increase, and prices will follow.
As such, adventurous travellers may consider securing their flights and hotels until spring 2021 to continue their round-the-world trips and take advantage of low prices and generous policies.
More travel purchases in Revenge Tourism
In the post-pandemic reality, people will continue to be aware of their health and safety. Regarding travel, that means masks, hand sanitiser, antibacterial wipes, etc., are almost mandatory and will remain so for the foreseeable future.
Also, since revenge tourism means getting rid of the need to travel by travelling farther and farther, some travel accessories might make sense to make those long trips more bearable.
While most people have already saved a lot due to travel cancellations and restrictions, many will initially be cautious about spending as economies worldwide rebuild. In response, expect your favourite e-commerce and coupon sites to offer deals on hygiene and travel-related items to encourage customers to join the revenge tourism frenzy.
Hygiene is the name of the game.
Some would argue that hygiene and sanitation measures in place during a pandemic should always be the norm and that hotels and the hospitality industry have no choice but to comply.
When choosing between hotels and vacation rentals, such as furnished apartments, houses, or condos, there are pros and cons, and most travellers will initially gravitate toward reliable hotel brands.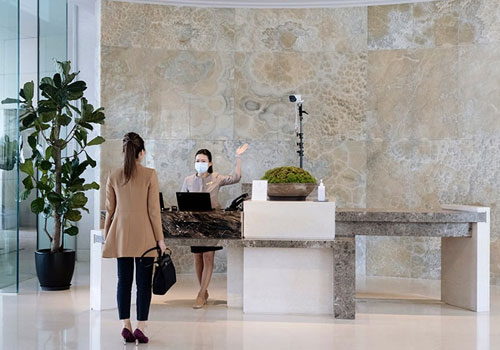 Throughout the pandemic, the hospitality industry has taken note and stressed the importance of a framework to ensure hygiene and hygiene standards. In this sense, branded hotels have a clear competitive advantage over vacation rentals, as they have significantly enhanced safety and hygiene protocols since last year.
This is also good because we know that coronaviruses are not the only pathogens.
Outdoors will be the trend.
Staying home for nearly all of 2020 has left many travellers craving the great outdoors. Many may heed the call of the wilderness and plan an outdoor adventure this year. It's also an excellent social distancing effort.
However, keep in mind that outdoor destinations are still likely to attract like-minded groups of tourists, with many preferring to stay outdoors for their long-awaited vacation. Always remember to keep your distance from the use of protective equipment.
Final Thoughts 
Fortunately, Tourism in Pakistan wasn't stopped like in many other countries worldwide. As millions of domestic tourists flock to the country's scenic north and northwest this summer, a global travel ban due to the coronavirus and the exploration and infrastructure development of new tourist destinations has boosted domestic tourism in Pakistan Industry.
More than 5.5 million domestic tourists have mainly visited the majestic, although the northern region of Gilgit-Baltistan bordering China and the northwestern Khyber-Pakhtunkhwa province bordering Afghanistan amid the coronavirus outbreak Mountains, lush green plateaus and picturesque valleys. Tourist season.
According to the statistics, nearly 4 million tourists visited Swat, Chitral, Nagar, and Mansheraa between May and September. Popular tourist destinations such as Nathiagalli, Abbottabad, Kaghan, and Naran.
The beautiful Swat Valley, also known as the Switzerland of Pakistan, remains a favourite place more than 1.5 million people visit this year. So revenge tourism in Pakistan seems to be nowhere found compared to the rest of the world.
Since 2017, Saba Ghani has been serving as the talented and dedicated chief content writer for Pakistan Tour and Travel & EMHI Solutions. With her exceptional writing skills and in-depth knowledge of the travel industry, she has been instrumental in crafting engaging and informative content that captivates the audience. You can catch her at [email protected] or Twitter