Complete Pakistan Tourist Visa- EVisa Services-Visa On Arrival
The Pakistan e-visa system is available to tourists from 191 countries. The e-visa application is a convenient way for tourists to obtain a permit without going to the embassy. Almost everyone needs to apply for a tourist visa to visit the location of the Karakoram Highway. 
We tend to make everything so easy for the tourist community, so they can apply easily for a tourist visa to Pakistan online.
If you are from Australia, Canada, Europe, the United States, New Zealand, or the United Kingdom and you need a Pakistan tourist visa, you can obtain it online by filling out an application form. On the other hand, if you are from India, you must apply to the embassy.
Want to Apply Pakistan Tourist E-Visa Now:
How to apply for your Pakistan e-Visa?
This authorization applies to most eligible nationalities and is valid for 90 days from the date of receipt, and you can stay for up to 30 days. At the same time, American citizens are entitled to a tourist visa valid for 5 years, which can stay for up to 90 days.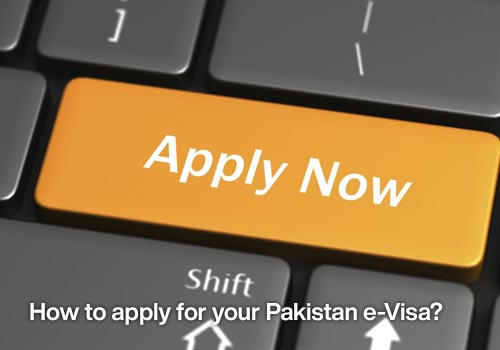 The electronic visa to enter this South Asian country can be single entry or multiple entries.
The cost of an e-visa for Pakistan ranges from US$8.00 to US$90.00, depending on your nationality and your choice of single entry or multiple entries. 
What is the difference between e-visa and Pakistani visa on arrival (VoA)?
The e-visa is obtained online before you travel, and there is no need to fill in documents at the consulate or embassy, ​​thus saving you time.
it is the smartest way to apply for an e-visa online. If you are struggling to get a visa, write to us. We handle your paperwork for you and send your authorization to you via email after approval.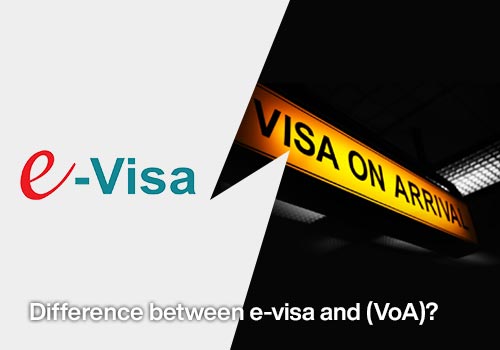 On the other hand, get a visa on arrival (VoA) upon arrival at the port of entry. Although Pakistan provides visas on arrival for certain nationalities, to be eligible, travelers must obtain an electronic permit in advance. 
Pakistan visa requirements and eligibility
You may be wondering, "Do I need a tourist visa to enter Pakistan?" Using the verification tool below, you can determine whether you are eligible for an e-visa by selecting your nationality and destination:
At the same time, it should be the focus on the nationalities that are exempt from tourist visa requirements and the nationalities that must be applied for in-person at the Pakistani Embassy. All others can apply online, giving you more time to plan the more adventurous part of your trip.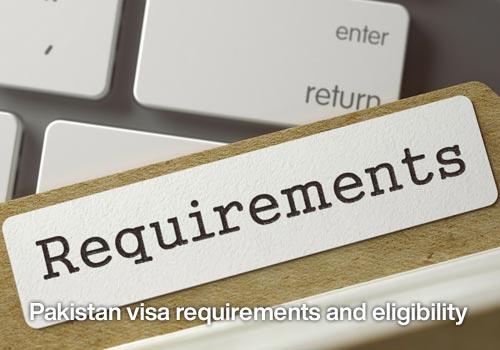 In your application, you also need to attach the following documents:
A digital passport photo, not more than 6 months old, 45 mm high, and 35 mm wide. Photos must be taken against a white background.

Scan the resume page of your passport. Your passport must be valid within 6 months from the date of your arrival and contain at least one blank page.

Your hotel reservation.

If you are applying from a country other than the nationality mentioned in your passport, you may also need to provide proof of residence.

If you are from a country at risk of yellow fever, you will be required to present a vaccination certificate against this disease on arrival. You can view the list of countries on the WHO website.
The following nationalities must be applied in person at the Pakistani Embassy:
Armenia, Eswatini, India, Israel, North Korea, Somalia, Sudan.

Maldives (visit up to 3 months), Nepal (up to 30 days), Western Samoa (up to 30 days), Tonga, Trinidad, and Tobago.
On our application form, you provide the information about yourself shown in your passport. You can also provide flight details, such as travel dates and where to stay.
You pay when you submit your application. You make a one-time payment, which includes government visa fees.
After applying, The processing time is within the time frame according to the service speed you choose.
We will send your approved e-visa via email to the email address you specified in your application. This authorization must be printed out so that it can be shown to customs officers on your arrival.
If the Pakistani immigration officer requires more information than you include in your application, you may be asked to go to the nearest Pakistani consulate for an interview. If this is the case, the authorities will contact you to inform you in advance of the location, time, and date of the interview.
Your authorization is valid for 90 days from the date of approval. This means you must enter it within 90 days or you must apply again. Up to 30 days from the date of your arrival. The only exception is for U.S. citizens, who can obtain a 5-year permit and can stay for up to 90 days per visit.
If you need more time to visit the country's stunning mountains or cultural sites, you can apply for an extended visa within Pakistan for a maximum of 6 months.
Pakistan tourist visa application form and documents
You can complete the application online via any computer, tablet, or mobile device. Below we explain the steps of the application process.
1. Select your nationality and destination country (Pakistan) from the table at the top of the page.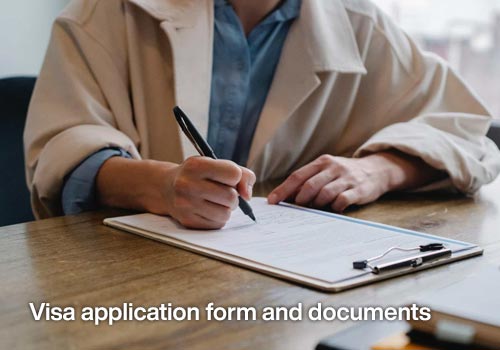 2. Click Apply Now to start filling in the following information:
Your email address.

The first and last name on your passport.

Your arrival and departure time.

Your gender.

The country where you were born.

Your nationality at birth.

Your current nationality.

Your port of entry and exit.

Whether you are applying for single entry or multiple entries.

Social status.

If you have dual nationality, your other nationality.

Your legal status in the country/region where you are applying, if it is different from your country/region.

Your father's name and nationality.

Your mother's name and nationality.

Current and former employers, and their contact information.

mobile phone number.

The purpose of your visit.
Have you visited any other countries in the past three years? If so, please include the city, country, and duration of your visit.

Have you obtained a Pakistani tourist visa before?

Have you ever been denied a tourist visa before?

Have you been convicted for any crime?

The name, address, and phone number of the place where you will be staying.
Do you plan to travel to Naran Kaghan or Hunza during your visit?
If you are traveling with others, please add a new applicant and fill in the accompanying members:
Full name.

Passport number.

Date of birth.

Country of birth.

Country of Citizenship.

Relationship with you.
It is important to note that every member of your team, including children, will need to present a separate e-visa upon arrival.
As part of the application, you can also upload the required supporting documents:
Your passport information page.

Your passport photo.

Confirm your hotel reservation.

If you apply from a country/region different from your nationality, you must upload proof of your residence in that country/region.
 View all your order details, and then continue to enter your payment information. You can enter your debit/credit card number here or choose to pay via PayPal. 
After your application is approved, it will send your e-visa via email. You need to print out the permit you applied for at the border inspection office on arrival.
How to check the status of Pakistan tourist visa application?
We let you know each step of the Pakistan Tourist Visa. You can easily check the status of Pakistan eVisa as follows.
To check the status of the e-visa on your account, please click "here". From there, enter the following details: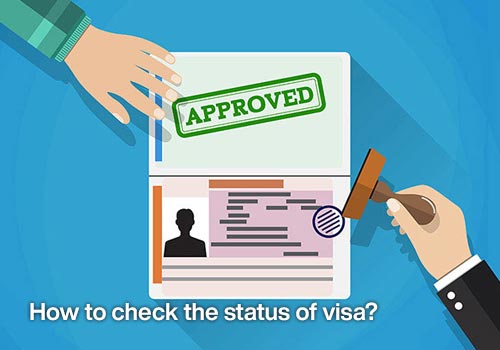 The email address you used to apply for the visa.
Your order identification number.
After logging in, please send us a message detailing your problem. Our customer support team will contact you as soon as possible. You can find the following information:
If your application is approved.
The start date and expiration date of your travel permit.
Are we still processing your visa application?
If your application is rejected by the immigration officer, and why.
If your travel authorization is denied, or you did not receive it under abnormal circumstances within your expected processing time, you can also contact us.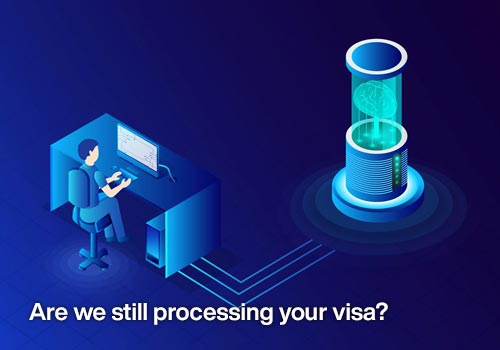 How much is the Pakistan visa fee?
The visa fee for Pakistan ranges from US$8.00 to US$90.00, depending on your nationality. You can use the eligibility check tool above to calculate your citizenship fee.
Using our courier service, you only need to pay $60.00 and we will process your travel authorization within 13 working days.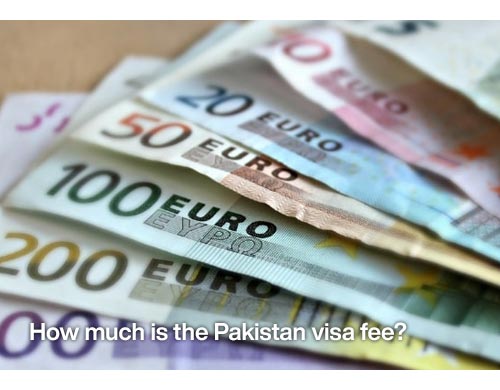 The express service fee is US$80.00 and it takes 10 working days to process.
More Pakistan visa questions and information
If you need more information on how to apply for a Pakistan tourist visa online, we have compiled some frequently asked questions to help you complete the process.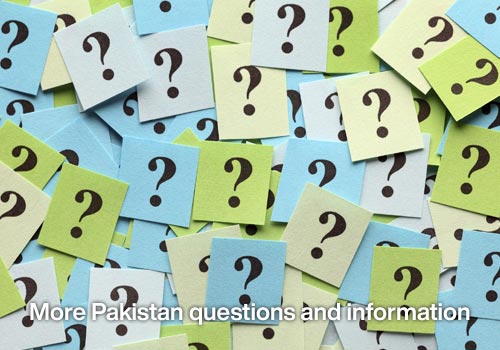 How long does it take to process a Pakistan visa application?
Pakistan visa processing time depends on the service speed you choose when applying. Our standard service takes 15 working days, our urgent service takes 13 working days, and our super fast service takes 10 working days.
What is the validity period of Pakistan authorization?
For most countries/regions, your e-visa is valid for 90 days from the date of issuance, which is the time you must enter the country/region. After arriving in Pakistan, you can stay for up to 30 days. However, if you are from the United States, you can apply for a 5-year license and allow you to stay for up to 90 days per visit.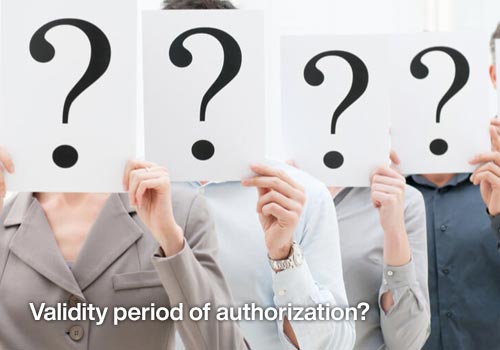 Do you have to print my e-visa?
Yes, it is necessary to print the authorization letter that we sent to you via email. The document you show to the immigration authorities, and your passport to enter the country.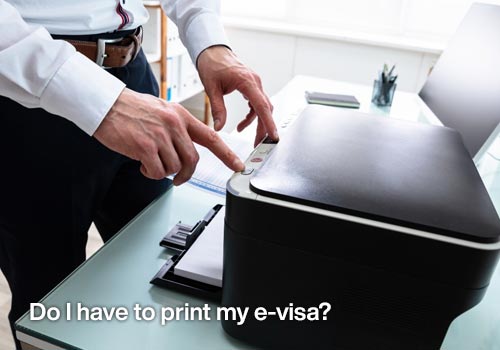 What should you do if my Pakistan visa application is rejected?
The Pakistani Immigration Bureau reserves the right to make the final decision on accepting or rejecting the application. Be sure to check your application for errors; if any information does not match the information on your passport, your application may be rejected.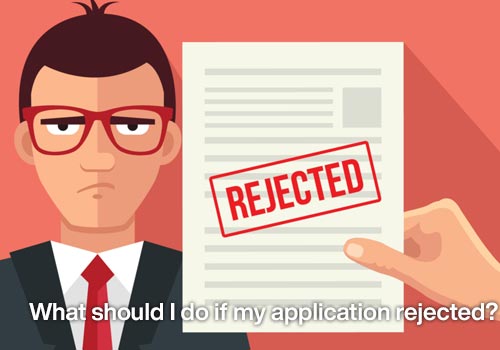 If your application is rejected, we will send you an email so that you can modify and resubmit. If you apply again, you will need to pay a second government fee and handling fee.
What if  you hold dual citizenship?
If you have a second citizenship, you must apply with the passport you plan to bring. In addition, you must include information about your other nationalities in your application, including the country and date you obtained your citizenship.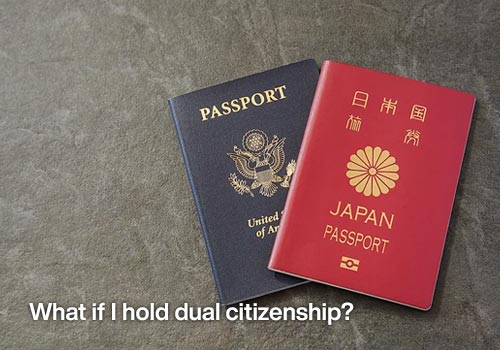 Does Pakistan have multiple entry visas?
Yes, the electronic visa for Pakistan can be single entry or multiple entries, you can choose anyone you like when applying. Please refer to the qualification check tool above to check your nationality rate.
Do you need to obtain a Pakistani visa from the UK?
Yes, all British citizens need a visa to visit Pakistan. Fortunately, British citizens can apply for an e-visa online. The UK visitor visa requirements for Pakistan include filling in your personal information in our application, uploading passport photos, passport resume pages, anyone, and hotel confirmation letters.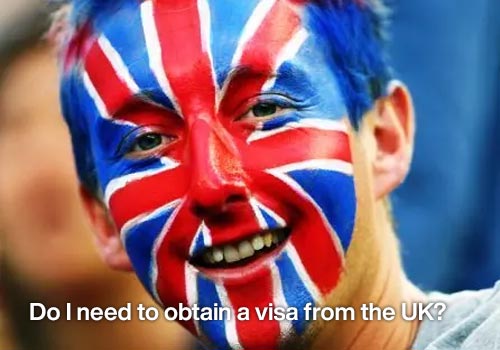 Can you apply for Pakistan's e-visa at the last minute?
The Pakistan e-visa process requires some planning in advance, as you need to apply at least 10 working days before travel. If you need a quick authorization, please specify a very fast processing time and we will prepare your travel card in the shortest time, in this case, 10 working days.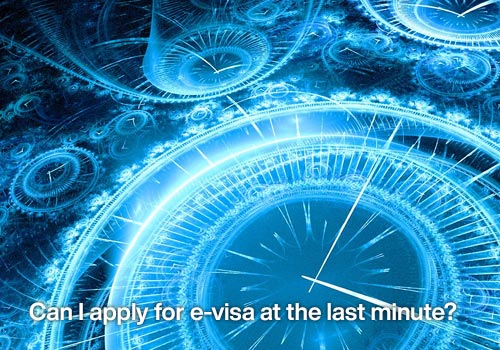 Since 2017, Saba Ghani has been serving as the talented and dedicated chief content writer for Pakistan Tour and Travel & EMHI Solutions. With her exceptional writing skills and in-depth knowledge of the travel industry, she has been instrumental in crafting engaging and informative content that captivates the audience. You can catch her at [email protected] or Twitter