Cryptocurrency Is Becoming A Way To Pay For These Holiday Website
Key Points
More and more travel providers accept Bitcoin, Dogecoin, and other cryptocurrencies.
Generation Z and young Alpha travelers will promote the acceptance of cryptocurrencies, such as industry players.
Many international Travel companies accept more than 50 cryptocurrencies and have established a new home-sharing network on a decentralized Blockchain like platform.
Travel Websites That Accept Cryptocurrency
As the COVID restriction is slightly loose, and you are free to travel if you are vaccinated, here are some travel websites that accept cryptocurrency.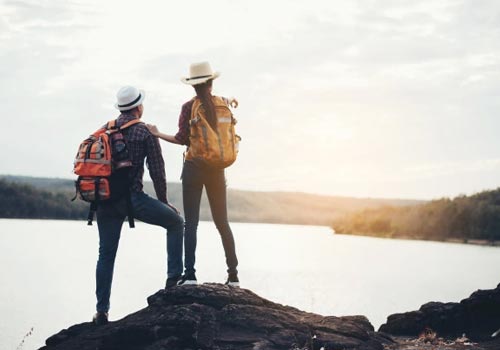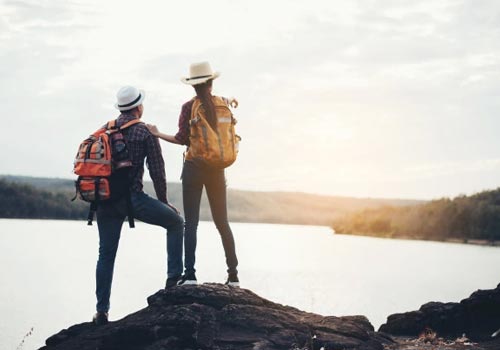 A list of the most popular travel services that accept cryptocurrency as payment for their services.
Winter vacation is the best time for a vacation. However, considering all the troubles you have to go through, sometimes vacation travel can be a headache. Fortunately, the cryptocurrency has been rescued. So far, many major travel agencies have accepted digital assets as payment for their services. The most famous of them are listed in the list below.
Alternative Airlines is a flight search website that provides methods to book flights for more than 600 airlines worldwide using a range of cryptocurrencies (including Bitcoin, Ethereum, Dash, Litecoin, Ripple, USDT, UTK, and CRO). The online booking platform supports the development of digital currency, and their mission is to become the number one platform for using cryptocurrency to purchase air tickets.
Spain's largest online travel agency has been operating since 2001, selling 600 air tickets, train tickets, hotel reservations, and car rental services in Bitcoin.
In January 2014, due to the cooperation with BitPay, Destinia started accepting Bitcoin payments on its website. Until some point, Bitcoin can be used to pay for tickets to low-cost companies. Now, as reported in the company's blog, Destinia has provided its customers with the opportunity to use Bitcoin to pay for low-cost air tickets due to "increasing demand".
According to the bureau, bitcoin payments are made on its website almost every day. Cryptocurrencies are particularly popular with the company's customers in Spain, Germany, Argentina, and Sweden.
BTCTrip, a New York-based travel company, positions itself as a "travel agency for the community of cryptocurrency owners." The online hotel reservation service is one of the first services in the field to appreciate the cryptocurrency community. BTCtrip has been operating since June 2013. As an alternative to the large company Expedia, the company has not yet clarified its position on Bitcoin. In addition to Bitcoin, it also applies to Litecoin and Dogecoin.
Future Travel is a Vietnamese company founded in 2011, with 280 transportation companies and 400,000 real-time booking hotels and resorts worldwide. In the upper right corner of the homepage of the website, you can select the payment option you are interested in from the standard options BTC.
This California online booking site allows you to buy airline tickets, book hotels, and rent cars. To pay with Bitcoin, you need to choose the appropriate on-demand payment option.
The website acts as an intermediary between customers, airlines, and hotels. It is sufficient for the customer to make a reservation on the website in Bitcoin, and the company will use the standard currency of the service distributor to pay for the ticket or the hotel itself.
AirBaltic, Latvia's national airline, has become the first airline in the world to accept Bitcoin for air tickets to 60 destinations in Europe, the Middle East, and Russia.
According to Martins Gauss, CEO of AirBaltic, the company is one of the top ten innovative airlines in the world. The introduction of Bitcoin payment functions has become part of an innovative service method that focuses on customer needs.
The fare on the website is in Euros. When paying for air tickets, AirBaltic customers' Bitcoins are converted to Euros at the current exchange rate. AirBaltic cooperates with Bitpay, which processes payments.
S7 Airlines launched a new ticketing solution based on Ethereum. In the current state of the platform, the counterparties are S7 Airlines and ticketing agents. The system automatically executes the entire transaction cycle, including forming a payment request, checking whether the account funds are sufficient, canceling funds, and updating the status. According to the new plan, more than 100 tickets have been issued. This is the first project to permanently create a payment infrastructure: from a banknote reservation system to a bank payment system.
The introduction of the Ethereum platform provides significant opportunities for the business operations of airlines and their partners to improve. The upgrade speed has been increased from 14 days to 23 seconds.
FAT Taiwan Inc., a Taiwanese who owns the Far East Airlines brand, recently stated that the company's services can now be paid in cryptocurrency.
Company President Zhang Gangwei pointed out that cryptocurrency "safely enters" people's daily life, bringing a whole new level of service to airlines, hotels, and online businesses.
FAT aircraft operates approximately 20,000 flights to East Asia and Southeast Asia. Anyone can buy air tickets to China, Japan, Cambodia, the Philippines, South Korea, and some Taiwanese cities to obtain cryptocurrency.
The airline was founded in California in 2013 and is known for its unusual ticket payment method: instead of paying for a flight, passengers buy a subscription to use the airline's services at a specific time without specifying the number of flights. Now it can be done using Bitcoin and Ethereum.
The American company Star Jets International LLC provides business jet rental services for private flights. You can use Bitcoin to pay for VIP travel. Star Jets customers will be able to take advantage of all the advantages of business jets, using more than 5,000 aircraft in the country and nearly 15,000 aircraft worldwide.
Hotelgo24 has a collection of hotel rooms in almost any city in the world. It does not accept Bitcoin payment but provides a cryptocurrency reward system. No registration is required to book a room through this service. After a successful booking, each user will receive a bitcoin reward. The refund amount depends on the booking fee and the BTC exchange rate on the day of booking, up to a maximum of 5%. The extra coins can be transferred to charity.
Final Thoughts
Are you going to travel? If many travel services already accept Bitcoin, there is no need to use the "old world currency". You can now start earning cryptocurrency! As cryptocurrency has become a very popular payment method in the new world. However, we hope our customers can use this payment method in the near future.
Since 2017, Saba Ghani has been the chief content writer for Pakistan Tour and Travel & EMHI Solutions. You can catch her at sabaghani80@gmail.com or Twitter