Skardu Is Becoming International Tourist Destination Of Pakistan
Skardu is becoming famous among local and international tourists. Considerably, new Pakistan airlines including Air Blue making their way to Skardu at the lowest cost possible. Plus, Skardu Airport is becoming recognised internationally. It will accept direct international flights from Nepal and other neighbouring countries.
Skardu Airport Will Open International Flights Next Month
Currently, Skardu Airport is being refurbished for international flight operations. Skardu Airport will soon begin international flight operations and is currently undergoing renovations for this purpose.
The opening of these international flights will promote tourism and trade in Gilgit-Baltistan.
The Minister of Aviation said that Skardu Airport is being refurbished in order to start international flight operations from the northern part of the country.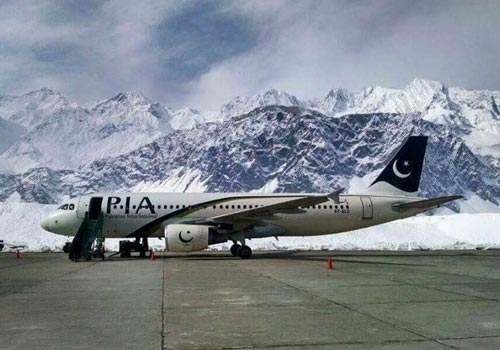 Federal Aviation Minister Ghulam Sarwar Khan stated that the new measures are part of Prime Minister Imran Khan's initiative to promote tourism and economic growth in the scenic Gilgit-Baltistan region.
The new initiative will support all-weather and night flight operations, enabling aircraft to perform low-visibility takeoffs and landings. Skardu Airport is located at an altitude of more than 7,000 feet, making it one of the highest airports in the world.
Pakistan will promote tourism and economic growth in the picturesque Gilgit-Baltistan region
In recent months, Skardu and Gilgit have become the busiest airports in the country as more and more tourists travel to the northern region, which has the second-highest peak in the world, K2. Domestic flights from major cities in Pakistan are also very busy.
The Minister of Aviation said that the government will soon issue a notice declaring Skardu Airport as an international airport, adding that the airport runway is being expanded for wide-body aircraft to land. At the same time, the government is also exploring plans to build a new airport in Gilgit City.
Gilgit-Baltistan Tourism Minister Raja Nasir Ali Khan also confirmed that Skardu Airport is under development to provide better services to receive international flights. Khan said the government is contacting relevant authorities to start international flight operations. It also fully supports local private airlines to start flying operations to the region.
A new private airline, North Air, has obtained a license to operate in the northern part of Pakistan. It will initially operate flights to and from Islamabad, Skardu, Chitral, Gilgit and Gwadar, covering major tourist attractions. The airline aims to improve air connectivity to promote tourism and economic growth in picturesque areas of the GB, which has attracted nearly 2 million tourists.
We are optimistic that the airline will help promote Pakistan as a global tourist destination. "We want to improve connectivity and bridge the gap in limited flight operations," North Air founder and co-owner Raja Nazim Al-Amin previously said.
Private airlines Airblue and North Air have issued a No Objection Certificate (NOC) for flight operations in Skardu
In the context of increasing demand from domestic tourists who want to visit the picturesque Gilgit-Baltistan (GB) region, the relevant authorities have begun to issue no-objection certificates (NOC) to private airlines so that they can The region conducts business to serve the region. Increase requirements.
The Minister of Tourism Raja Nasir Ali Khan confirmed this development, saying that "Airblue may start flights to Skardu from mid-August." The minister also reported that another airline named "North Airlines" had recently accepted the operation of the NOC.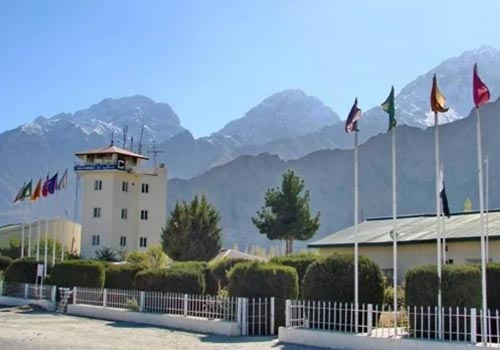 "If any private airline wants to come to the GB, we will provide all the facilities in this regard," Raja Nasir commented, saying that Pakistan International Airlines (PIA) already operates several flights a week from different cities in Pakistan to Skardu flight.
Currently, PIA operates flights from Faisalabad, Islamabad, Karachi, Lahore, Multan and Sialkot to Skardu. There are 3 flights every week from Lahore and Karachi, two from Faisalabad and Sialkot, one from Multan, and flights from Islamabad upon request.
Minister Raja Nasser also reported that the entire airport infrastructure, including arrival and departure points, and sun loungers, are being refurbished to best serve international tourists. In addition, modern weather equipment will be put into use at the airport in the next few days.
According to the minister, since May, as many as 700,000 domestic and foreign tourists have poured into Gilgit Baltistan to enjoy its wonderful climate and wonderful mountainous region.
Since 2017, Saba Ghani has been the chief content writer for Pakistan Tour and Travel & EMHI Solutions. You can catch her at sabaghani80@gmail.com or Twitter