Provincial Government In Collaboration of Pakistan Railway Launches Two-Day Train Service For Tourists In Balochistan
Officials from the Balochistan government and Pakistan Railways opened a special train service in Quetta on July 3, 2021.
The shuttle will run on Saturday and Sunday, and the fare ranges from 20 rupees to 50 rupees.
The person in charge stated that this is the second "tourist train" opened this year for the convenience of tourists.
The Pakistan Railways said in a statement on Sunday that it launched a special two-day-a-week train service in Southwestern Balochistan to promote tourism in the region.
He added that the "tourist train" service launched by the Balochistan government in response to "special requests" will run between Quetta, Bostan, Quetta, and Kolpur every Saturday and Sunday, with fares starting from20 rupee to 50 rupees.
Quetta is the capital of Balochistan province, bordering Iran and Afghanistan.
"This is the second tourist train launched this year in the country, providing passengers with the opportunity to visit historical sites," Pakistan Railway Public Relations Director Nazia Jabeen.
On July 3, 2021, a train was decorated for the launch of a special tourist train service in Quetta, Pakistan.
Prior to this, a train service from Rawalpindi via Taxila and Hassan Abdul to the historic Attock Railway Station near the Indus River was opened earlier this year.
Balochistan is home to the recently expanded Gwadar Port, which is at the heart of the prestigious US$6.8 billion China-Pakistan Economic Corridor (CPEC) project.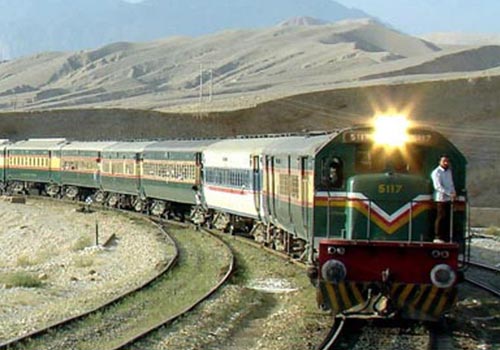 The China-Pakistan Economic Corridor has allowed Beijing to invest more than US$60 billion in Pakistan's infrastructure projects that are part of China's broader "Belt and Road" initiative, which aims to develop land-sea trade routes in Asia and beyond.
Tourism is one of the main areas of concern of the Pakistani government, and the National Tourism Coordination Board (NTCB) was established to market and promote domestic and international travel.
Since 2017, Saba Ghani has been the chief content writer for Pakistan Tour and Travel & EMHI Solutions. You can catch her at sabaghani80@gmail.com or Twitter