Pakistan Is Experiencing An Economic Hotel Revolution. To Some Extent.
With people's demand for clean, standard accommodation without the decoration of five-star hotels, large chain stores are cooperating with private investors to create medium-sized chain hotels.
The most important factor in the tourism industry is accommodation. Not only destinations, food and important events. A good hotel can travel or spoil it, especially when the whole family is travelling. In recent years, people have paid great attention to Pakistan's tourism industry and it's potential. Although the goal is to attract foreign tourists carrying foreign currency, most attention is focused on local tourists who wish to travel within Pakistan.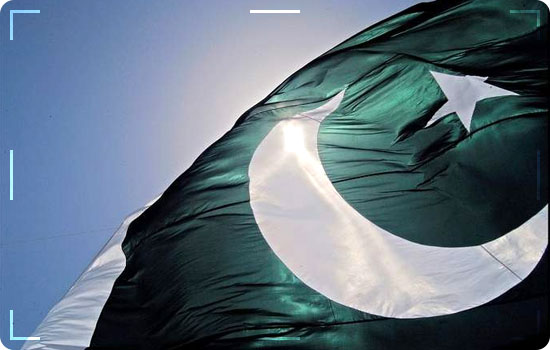 The problem is those good hotels are far away, with few in the middle. Larger luxury hotels, such as Pearl Continental or Avari, are expensive, especially when travelling with family. On the one hand, for individuals who may not be too expensive, both local and small hotels have quality problems. Basically, hotels that are worth staying at are expensive, and sometimes cheaper options are enough to make your skin uncomfortable.
According to the 2017 census, the average family size in Pakistan is about 6 or 7 people. No one wants to book multiple rooms in a large chain hotel or risk the safety and experience of the whole family in a smaller hotel.
This is where the collaboration between large hotel chains and local investors who wish to create hotels comes into play. Hashoo Group is the owner of the Pearl Continental brand and the Pakistan Marriott Hotel franchise and has launched a series of small and medium hotels. Runs the same standards as Pearl Continental. Hashoo Group is known as the "PC Hotel One", and it is not the only large chain enterprise involved in this market. Avari also launched Avari Xpress, which follows the same principle, and even Daewoo introduced Daewoo Rooms.
These hotels are certainly lower than the large flagship hotels, but they provide similar accommodation, dining and services. However, the group does not own any hotels, it only operates for those who have invested in the construction of these hotels. They are just the franchise to sign a management contract with the parent company.
How to invest in a hotel brand and own a franchise model?
How does this work? How does the Hashoo Group not own any of the many "PC Hotel One" buildings? The business model is very simple. The investor decided to build a hotel in the northern area. Now they have bought the land, built the buildings, repaired the facilities, and it is almost ready for use.
However, there is a small problem. What do they call the hotel? How do you persuade people to stay there? How do they spread their trustworthy information? This may be a brand new shiny hotel, but it is not a brand. This is why when it is under construction and close to completion, investors will contact the management of Hotel One of the Hashoo Group. This will not affect their budgets, nor will they increase their assets, because PCs will not invest money or materials. What they will invest in is the wealth of human capital and experience they have, and the proud new owner of this small hotel will not do so.
After reaching a profit and income agreement, the Hotel One team agreed to control and manage the hotel in the name of "PC Hotel One" in the name of the owner. However, all costs are borne by the owner, such as furniture, fixtures, equipment, toiletries, etc. In return, you will get the hotel's return on investment and the PC logo. On the other hand, Hotel One can participate in business operations. Perhaps it is a rough explanation, an advanced affiliate program.
Currently, the PC does not own any Hotel One, but it manages approximately 32PC  Hotels nationwide. Usually, these hotels have about 30 rooms and a small restaurant serving breakfast, lunch and dinner. It is suitable for mid-level managers who need a clean environment for the night or families who wish to travel for short periods. They are based on design accommodations.
Investors are happy to see someone come to manage their hotel and upload it on the map under the PC banner, simply by extending the existing infrastructure. This is an effective use of PC resources because they already have a dedicated team. For example, suppose that a technician is needed in a hotel, and a PC technician at the hotel will handle the situation.
For example, the PC already has a dedicated marketing team. Independent hotels cannot purchase such equipment, which makes it difficult for them to attract sales from all over Pakistan. However, PC already has the necessary human resources. Apart from any promotional materials that may be required (such as flyers or signs), Hotel One's marketing costs almost no additional costs.
Pros of Owning a Franchise?
Naturally, this arrangement has several advantages. PC does not need to build and own these hotels, and its extensive network provides an opportunity to eliminate previously annoying problems. One of them is the seasonal characteristics of many hotels that cater to the needs of tourists.
Naran's hotels can only operate for five months a year because the area is closed due to snow blocking all roads for the rest of the year. However, most people are crowded during summer vacation, and the weather is calm for most of the rest of the year. This means that most local hotels can only provide seasonal unemployment, which is definitely a bad thing for employees and owners, considering how or not they can reallocate employees.
However, Naran Hotel One does not have this problem. During the months when the hotel was closed, Hotel One's management team moved employees to other hotels in the country with few employees. This is a luxury that individual hotels cannot afford.
Murtaza Hashwani of the Hashoo Group realizes that Pakistan's hospitality is at an intermediate level. Five-star hotels are cheap and luxurious. Not everyone wants to spend more money, so they are very fragile. Its grandeur has lost its charm, which depends on the adaptation and adaptation of the chain hotel. Especially under current conditions.
Azzam Jamil, a pioneer in the hotel industry in Pakistan, said: "In a blink of an eye, your business will be hit. The low cost of small hotels makes them bear the impact." The last term was the Hashoo Group.  Hotel One operations manager. Yes, the hotel industry encountered major cash flow problems in the early lock-in period, before the trip began, and PC and Avari offered reduced prices.
There are problems with these large operations. For example, in these mid-sized hotels, if there is no one in the room, just turn off the air conditioner. However, in large hotels with central heating and cooling systems, all rooms and restaurants are always equipped with air-conditioning even in the hotel or with only five rooms.
Similarly, many larger hotels make money from activities. Because weddings and conferences are not held in hotel buildings, the revenue of these large hotels has been reduced across the board. Some hotels' profits are based on banquets, while some hotels' profits are based on banquets. It depends on the size, common area and design of the hotel. It is usually the largest of these and depends on the event that needs its size and scale to affect. As far as Hotel One is concerned, it depends on the room and accommodation.
The profits of these hotels are based solely on rooms. You need to understand that although revenue is important, profit margins exceed profits. Banquet occupancy tends to generate higher revenue, but considering the large revenue costs associated with this, its profit margin is lower.
However, considering the lower cost, the room occupancy rate has a higher profit margin. Basically, guests are not charged room fees, which is a capital expense. Instead, they need to pay for toothbrushes, toothpaste, clean sheets and services, which are inherently low.
Proficiency of Budgeted Hotel in Pakistan
As road travel between cities improves, Pakistan's small hotel culture may develop. In the past, we did not have a reliable method. Affordable families do not like to travel by car. No one travels by land, they always travel by air. Now, you will also find a wealthy middle class on the road.
Of course, if you travel off-road, you need road accommodation. But when you stop to rest, they don't care about the 5-star facilities. All they need is a shower, a good night's sleep and breakfast, and then back on the road. They don't care if there is an activity area. Clean sheets, clean towels, quality coffee, and the ability to order quality hot food and breakfast before departure are vital to this traveller.
Because of this, Hotel One plans to develop together with CPEC Road. The uniqueness of Hotel One is that it does not have any competition from its main competitors in this regard. Avari Xpress is a close competitor, but it only markets in large urban centres and their hotels limited to Islamabad, Multan and Lahore. On the other hand, you can find Hotel One almost anywhere.
Dinshaw Avari of Avari Hotels agreed with Hotel One's business plan, which was developed in conjunction with CPEC tracks. He said: "Although I understand the business model of Hotel One and how they develop along the CPEC road, I think I will stick to the city now." "Avari Xpress is specially designed to provide a four-star hotel with five stars. Class experience. Quality is what we care about most."
Lean Brand And The Future
Azzam Jameel explained: "The potential of hotels is much greater, especially considering the characteristics of the general population." "The proportion of residents who can stay in luxury hotels is very low." He believes that given the number of middle-class people in our demographic Proportion, the market segment is no longer ignored.
On the one hand, Ascendant's CEO Andre Privateer said that the middle-income group is the "best place" that the hotel industry should target and accepts the idea that medium-sized hotels have potential.
Ascendant is a hotel consulting company that launched its soft brand Roomph in Pakistan. This is basically a hotel booking website, only accepting standard hotels. This means that if you travel anywhere in the country and you see the Roomph logo in a hotel, you can be sure that it meets certain standards.
"Although Hotel One and Avari Xpress are strong brands, Roomph is a soft brand," Privateer explained. Considering the local sensitivity to the contradictions between budget constraints and small hotels, Ascendant cooperates with Pakistan's One One and other budget hotels. They created a booking platform called Roomph, where travellers can "book now and pay later."
So far, the platform has been successfully launched. Pakistan has overcome the Covid-19 barrier and Ascendant plans to conduct a customized launch soon. "These hotels guarantee a pleasant, clean and safe environment; good air conditioning, clean bathrooms, reliable Wi-Fi and consistent standards." This is a soft signal because entering the Roomph platform means reaching standards and There are no accidents. Privateer added that the integration of Hotel One on the platform increases the credibility of the platform and other listed hotels, with the slogan "only surprises."
To this end, Privateer gathered 30 regional account managers and assigned a team to them. They are then asked to explore the country, looking for small hotels and guesthouses that meet the standards, and they are likely to continue to do so. These hotels are registered on the channel manager website and the reservation website. Then provide them with the Roomph name sign to help guests know that this hotel will meet the standards.
As of the end of 2019, Ascendant has used its channel management software to own more than 800 hotels in Pakistan, and by September 30, 2020, they hope to provide real-time prices and confirm reservations for 1,500 hotels in more than 70 destinations around the world. country.
Privateer believes that the industry's acceptance of technology has been slow, but Room can build a better host-customer relationship and ultimately increase brand loyalty to the platform. To improve the use of technology in the industry, ascendant designed Hotel One and PC websites.
Also, keep in mind the usage pattern, Roomph can be accessed from its website and dedicated application. As mentioned earlier, smaller independent hotels lack a marketing team that can attract a wider audience. Here, Roomph can help them get guest commissions.
Ready-to-use solution
Seema Al Karimi, the founder of Lets Home, the local form of bed and breakfast, took a completely different approach to hospitality. LetsHome provides travellers with the opportunity to stay in bed and breakfast provided by locals. This allows them to experience the true culture of northern life. Travellers can live like people. "
He explained that although the residence is divided into the economic residence, privileged residence, etc., this kind of tourism is developing in Pakistan, albeit slowly. Pakistani travellers usually prefer luxury when travelling, rather than absorbing the local culture. However, this place is developing. "She feels that with the increase in safety and the traffic now going to the area by road, young tourists and foreign tourists are looking for a pleasant accommodation and an affordable experience.
Roomph believes it has potential and plans to add nearly 10,000 family accommodation options to its platform. LetsHome is mainly concentrated in the northern region, while Roomph will acquire real estate nationwide.
However, like any industry, any method will have problems. The same goes for the hotel industry. People in the industry are often asked that they are expected to start a business in 2020 because the rules are formulated in different times. However, because the prime minister attaches great importance to the tourism industry, so much so that he does not want the coronavirus to hinder road development, so hotel operators are confident that they will amend the regulations. The standardization of household taxes in all provinces is still the focus of creating equal opportunities.
In the past, small hotels like PTDC were difficult to live in. They also face challenges in terms of balance, but the ability to sign management agreements with platform partners such as Hotel One or Roomph will allow smaller fish to grow and win. If Pakistan takes its tourism industry seriously, then this is vital.
Final Words: 
If you have any suggestion about the revolution of these budgeted hotels in Pakistan. This article is inspired by the article of  Areeba Shahid and we acknowledge her mastery and also keep a beady eye on the business ventures in Pakistan. 
Since 2017, Saba Ghani has been serving as the talented and dedicated chief content writer for Pakistan Tour and Travel & EMHI Solutions. With her exceptional writing skills and in-depth knowledge of the travel industry, she has been instrumental in crafting engaging and informative content that captivates the audience. You can catch her at [email protected] or Twitter