Adventure and entertainment are an essential part of human life. This is vital to our bodies and minds. Traveling with friends or family and discovering new scenery is one of the most adventurous things to do in life. Therefore, we must choose the best travel destination to enjoy unlimited fun and excitement. People have different travel preferences.
But most of them are attracted by mountains, lakes, rivers, beaches, parks, archeological sites, etc. In addition, facilities such as hotels and other facilities near tourist attractions also play an important role in the charm of tourists. Weather is very important to attract tourists. More tourists will tend to visit places with diverse climates.
Fortunately, our beloved Pakistan has these amazing qualities. It has mountainous landscapes, lakes, beaches, deserts, ancient ruins and different climates in four seasons.
However, terrorism severely affected Pakistan's tourism industry almost two decades ago. But now, this threat has been almost completely eliminated. Now, if you are looking for an adventure vacation, it's time to go to Pakistan as the country is now one of the top destinations for cheap travel. Recently, UK-based travel magazine Conde Traveller, Pakistan as a major holiday destination in 2020 due to its beautiful scenery, better laws, and regulations. The last real visit by the Duke and the Duchess of Cambridge shows that Pakistan is now a safe place to travel.
I will now explain what makes Pakistan one of the world's major tourist destinations.
Top Mountain Ranges In The World Owned By Pakistan
Pakistan has the three largest and most beautiful mountains in the world. This is the Himalayan Mountain Range, the Karakoram, and Hindu Kush Mountain Range. These marvelous chains meet at the confluence of India and the Gilgit River, near a small town of Jaglot, 40 kilometers south of Gilgit. It is definitely a unique geographical feature on Earth. These amazing mountains also include one of the densest mountains among the highest peaks in the world. These include five of the fourteen, with an altitude of more than 8,000 meters, including the highest peaks in the world: K-2 (8611m), Gasherbrum 1, Gasherbrum 2, Broad Peak and Nanga Parbat. These mountains range from 7000 above meters which are more than 100 peaks and 700 peaks above 6000 meters.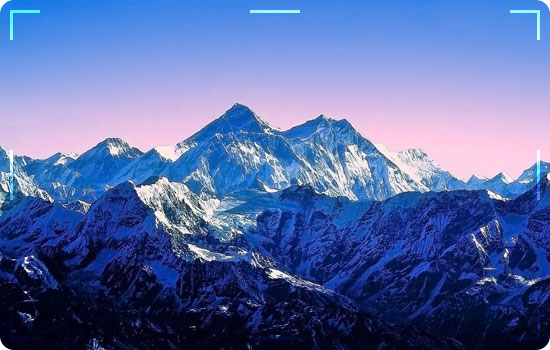 Wondrous Lakes
Lakes are one of nature's most amazing creations. People from every corner of the world have shown a willingness to spend time sailing, fishing and even swimming in lakes. In addition to these activities, the lake has beautiful scenery and is considered the best place for picnics. Mother Nature is amazing. Pakistan has unlimited natural beauty and numerous lakes. In fact, Pakistan has some of the most beautiful lakes in the world. There are many lakes in northern Pakistan, Khyber Pakhtunkhwa Province, and Azad Kashmir.
Heart-stopping Beach
Pakistan has about 700 kilometers of coastline. So if we move towards southern Pakistan, mainly in Sindh and Baluchistan provinces have many beaches. Karachi has the most beaches in Pakistan. The Baluchistan province also has some extravagant beaches.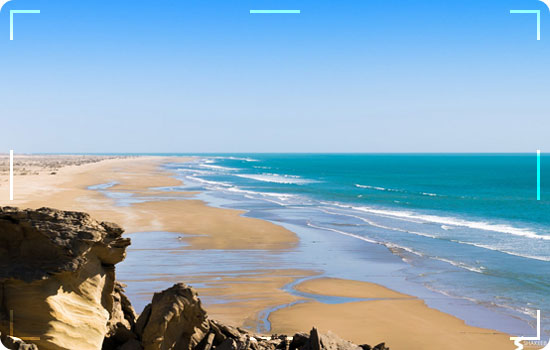 Interior Cities
Pakistan is a multicultural country. Each region has its own tradition. There are different types of delicious food. From the delicious food streets of Lahore and Karachi to the northern slide. We can stroll the famous Karakoram Highway and visit the bustling Karachi Market to find products. Experience the crunchy flavors of Punjab in Lahore and have tea in Peshawar Street. Then we moved north, and we could see the beautiful cities on the northern hills, including Abbottabad, Mansehra, Gilgit, Chitral and many more. These mountain cities are culturally diverse. People are very hospitable and kind to any tourist.
Last Words
It is clear from all the previous discussions that God has given Pakistan all its wonders and beauty. Terrorism has indeed weakened our policy but now hope it comes back and we will host people from all over the world.
Since 2017, Saba Ghani has been serving as the talented and dedicated chief content writer for Pakistan Tour and Travel & EMHI Solutions. With her exceptional writing skills and in-depth knowledge of the travel industry, she has been instrumental in crafting engaging and informative content that captivates the audience. You can catch her at [email protected] or Twitter