Northern Pakistan is full of surprises. When one visits Pakistan, the northern areas is one of the main attractions. Although you can visit Pakistan with the whole family, another reason that really attracts foreigners and others is the northern region, the beautiful side of Kashmir or the Gilgit-Baltistan side, the mountains and the peaks of hiking. Camp under the clear starry sky and escape from the hot north.
These reasons force people to take a break, walk north with their loved ones, and relax with nature.
Plan a trip to northern areas with these topnotch 4×4 cars
Therefore, when you consider planning a trip to the north, the first thing that comes to mind is that you may need transportation, and one of the solutions is to rent a car in Islamabad or any other city you are leaving. Depending on where you start, the trip is long and tedious, but it's worth it. If you leave Islamabad, it may still take two to three days to reach the true northern part of Pakistan, to a place where top polo matches are held like Shandur, as well as Chitral Meadows and fairy tales, where you can enjoy the magnificent view of Nanga Parbat. Five peaks from Pakistan + 8000m. No matter where you are wondering, the northern region is a treat and an ideal place away from the city.
To reach Pakistan, you need a good set of wheels. The road is steep, and some cars can reach and traverse the road built on many mountains. The best choice is an SUV equipped with V6 and V8. Therefore, local famous cars such as Land Cruiser and Prado are really suitable for travelling in the northern region, not to mention spaciousness, multiple people in the same car, more comfortable.
However, this is a luxury, and luxury in life is not cheap. Therefore, if you have extra cash or don't mind spending to make the most of your riding, then an SUV is the way to go.
However, if you are more budget-conscious and don't want to go too far by choosing a topnotch 4×4 vehicle for northern areas or any other city where you can find affordable prices, you can continue to rent a mid-size sedan or hatchback. Although a car is your best choice, because entering any place in the Northern areas of Pakistan is the safest choice, and the lighting is within the budget, it is feasible to choose a powerful Corolla.
Since small cars with light engines usually overheat, they will encounter many technical problems and even stall and the engine will cool down. Therefore, if you find that you are planning a trip and you do not have a car, renting a car will be a good option, and a well-maintained car will provide you with good service.
All News Cars That Are Suitable For Northern Pakistan Trip
These are the number of international cars that entered the country in December 2020 and these are all very much suitable for a trip to the northern areas in 2021.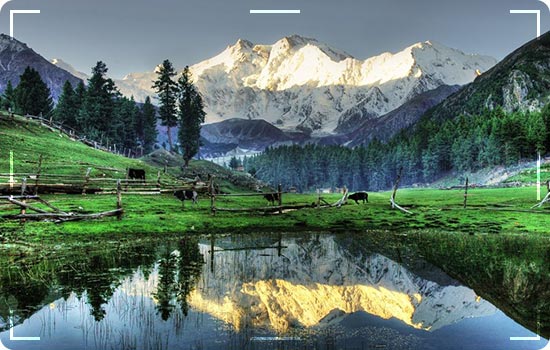 Pakistan's automobile industry is in full swing. According to Pakistan's first automobile policy (2016-2021), several international cars entered Pakistan in December. New immigrants from SUVs to cars mean that local buyers will now have a variety of car options when buying cars.
The following is a list of all new cars that were scheduled to be launched or put on the market in December 2020:
KIA Sportage
KIA Sportage is one of the finest cars you can have in all northern areas of Pakistan. This 4×4 vehicle is surprisingly effective on jerky roads in northern Pakistan. Sportage is priced lower than many competitors but offers more features, including standard Apple CarPlay and Android Auto features, and ideal driver assistance features, such as forward collision warning and lane departure system.
Unlike competitors who offer narrower boot versions, you can equip Kia's base LX models with optional kits that enable them to be well equipped for crossovers at an affordable price. In terms of decorative proportions, you will find features rarely seen in this class, including air-cooled front seats and panoramic sunroofs.
Kia Sport is a compact SUV that provides users with comfort, versatility and innovation. Kia will start selling its cars in Pakistan in August 2021. Kia Sport launched an all-wheel drive and front-wheel drive options. Kia has started booking Sportage, with prices starting from Rs. 4,399,000 to 5,399,000.
Corolla Cross
Then we have on the list of new cars in Pakistan that suits for a norther area tour is corolla cross. It was released on 21 August 2020 and available for 8.5 million rupees.  The Corolla Cross SUV produced by Toyota Indian Motor Corporation (IMC) will initially be launched in Pakistan as a CBU because it is a very popular car.
Advanced vehicle features include: 1798 cc engine, 168 horsepower and 305 Nm contact, CVT direct-drive transmission, LED headlights and DRL (top type), halogen headlights (low swing angle). Along with body colour door handle, electric + folding rearview mirror, shark fin antenna, 7 airbags. Corolla Cross has special features like ramp start assist, passenger seat sensor, and two driving modes, namely sports and environmental protection
KIA Carnival
KIA is becoming one of the finest cars in Pakistan. It was released in March 2020 and available in two prices, one is for the GLS variant. 8.7 million, while the other cost of the GLS variant is + Rs. 9.6 million. The notable features of the Kia Carnival Utility Vehicle (MP​V) include 3.5-litre V6 engine with 270 horsepower and 331 Nm torque, 8-speed automatic transmission.
Also, built-in memory seat, switch addle, type of shift lever required, enter smart key, electric tailgate, smart sliding door, heated and ventilated seats, and two internal tones. KIA carnival is also possessed vehicle stability management, an anti-lock braking system, electric parking brake, parking assist sensor, and rear camera.
Changan Alsvin
Changan Alsvin released on December 11, 2020, and it is available in 2.5 million. The Changan Alsvin sedan will initially be launched in Pakistan as a CBU. According to reports, the salient features of the car will include 1480 cc engine, 106 horsepower and 145 Nm torque, 5-speed DCT automatic transmission, height-adjustable halogen headlights. Along with reversing radar, panoramic skylight, cruise, 2 airbags and a 7-inch touch screen.
Top Vehicles to Visit in Northern Pakistan


MG HS
MG HS by SAIC Motor was expected to release in December 2020 at a price of 5.5 million rupees.  The compact SUV MG HS is a very popular car. The company has already started delivering CBUs for compact SUVs, and domestic production of the car will begin in June and July 2021.
Allegedly, the salient features of the car include 1500 cc turbo engine, 160 hp and 250 Nm torque, automatic 7-speed DCT transmission, adaptive cruise control, 360-degree camera. MG HS comes along with heated + electric front seats, can accommodate 5 people, 6 airbags, anti-collision system, tracking assistance system, switch paddle plus rain sensor.
Proton X70
Third on the list is the Proton X70 that was released on December 18, 2020, available in 5.5 million rupees maximum. The compact SUV Proton X70 debuted on December 9, 2020. The FWD version of this model will be digitally released in Pakistan on December 18, 2020, and its domestic production will begin in April 2021. According to reports, the features of the model include: 1500 cc turbocharged engine, 177 horsepower and 255 Nm torque Automatic 7-speed DCT transmission, also, can accommodate 5 passenger seats.
Glory 580 Pro
Next on the list is the Glory 580 pro which was released on December 20, 2020, and now available in 4.4 million rupees.  The FWD variant of the Glory 580 Pro is a compact SUV that will be launched in Pakistan. According to reports, the salient features of the car will include:
1500 cc turbo engine, producing 150 horsepower and 220 Nm torque, CVT gearbox, LED headlights, electric + heated rearview mirror, 360-degree camera. Along with, 18-inch aluminium alloy wheels can accommodate 7 passengers and a 9-inch touch screen for entertainment information.
What do you think of this? Share with us in the comments section below.
Since 2017, Saba Ghani has been the chief content writer for Pakistan Tour and Travel & EMHI Solutions. You can catch her at sabaghani80@gmail.com or Twitter