Travel Destination: Pakistan's Most Hospitable Country
Zeeshan Naqvi, Deputy Mayor of Islamabad, said Saturday that there is no country like Pakistan in the world. Tourists can enjoy four categories at the same time, and it is also the most hospitable country in the world. He delivered a speech at the awareness-raising campaign and seminar organized by the Center for Culture and Development (C2D) to increase the importance of tourism in the country's economy.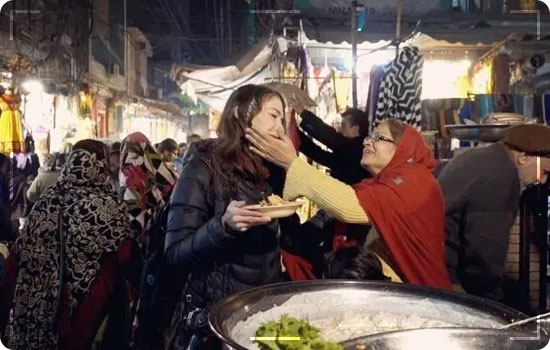 C2D CEO Nadim Omar said that the importance of sustainable tourism as a major source of foreign exchange and a tool for job creation and poverty reduction is not contradictory. It also helps to establish harmony between people in different parts of the country. View of cabins in Neelum valley in Pakistan is the most amazing place to visit, one never want to miss that chance.
"The local community must be energetic and take measures to encourage local tourism. Due to the restriction in Islam, in Qilla Saifullah, Markhor hunting is prohibited, and after paying the US $ 30,000 for surveying the area, the authorized hunter is given limited licenses." These are some of the pivotal points which one should focus on and shows a social and moral duty towards its profession.
Solo Traveller and Blogger Who Visited Pakistan in Past Year
Many travelers, bloggers or bloggers who have visited Pakistan have recorded their experiences. How to explore the natural beauty of the country and how they take over family life in the northern region. They painfully told the story of locals welcoming them with open arms, sweeping the Internet, people from all over the world were interested in their visit to Pakistan, and explored the beautiful hidden places of our country.
A young Canadian woman named Rosie Gabriel explores the world on a bicycle alone. She took her to Pakistan, where she currently enjoys local food and warm hospitality, so much that she calls herself "a beautiful and safe country".
After exploring the world on a bicycle alone, destiny took her to Pakistan, where she currently enjoys local food and warm hospitality, so much that she embraces Islam.
American video blogger Drew Pinsky visited many countries. He visited Pakistan in March 2019 for two weeks to share ten things he likes in South Asian countries. All of this shows that Pakistan is a safe country. Many bloggers and other travel bloggers also visited Pakistan and explored our natural beauty in their blogs and diaries. Among these international travelers and vloggers, Eva zu Back is another name. She visits and lives with local people and enjoys life. It also promotes our places, valleys and hidden lakes through social media forums.
The royal couple visited Pakistan in October 2019, and their short visit brought Pakistan to the international stage. The couple explored the beauty of Gilgit and Chitral Valley. They also visited the most famous Badshahi Mosque in Lahore. Through their visit, they conveyed a message of peace and security to the world. The royal couple's visit highlights Pakistan's positive impression of the world.
In a short visit, they meet Prime Minister Imran Khan, and the couple are having a royal breakfast with the Prime Minister of Pakistan. Our public figures gathered at the Pakistan Monument to hold a welcoming dinner in the royal family and had a great time with the royal guests.
Many other events support the positive and beautiful image of Pakistan. The launch of the Kartarpur corridor, the launch of KPK tourism and travel applications, the Pakistan Tourism Summit and the introduction of a comfortable electronic visa policy (E-visa)have opened the door to travel for travelers from different countries.
Pakistan has now rejuvenated to attract foreign tourists and show the country's beautiful and positive image. After traveling to Pakistan, explore and experience the marvelous beauty of mountains, green meadows, valleys and lakes.
Since 2017, Saba Ghani has been serving as the talented and dedicated chief content writer for Pakistan Tour and Travel & EMHI Solutions. With her exceptional writing skills and in-depth knowledge of the travel industry, she has been instrumental in crafting engaging and informative content that captivates the audience. You can catch her at [email protected] or Twitter