Best Places to Enjoy Nutritional Breakfast In Islamabad
Sometimes all you need is a delicious breakfast to start the day or let us reschedule: we need a delicious breakfast to start the day in the right way. Since breakfast should be suitable for the king, be sure to eat one of the best breakfasts in town. A healthy breakfast can save energy, satisfy your appetite and pave the way for smart decisions throughout the day.
When living in a city like Islamabad, and life is changing, spending time preparing breakfast has become a difficult task. Many restaurants in Islamabad close the curtains early and provide delicious breakfast for office workers, hangover parties, and college students. While choosing the best places for breakfast in Islamabad for you, we keep the local cuisine in my mind. So you can have amazing traditional mouthwatering breakfast to kick off your day.
Considering options we have listed some places that offer the best breakfast in the capital.
Chaaye Khana
Chaaye Khana is located at F-6 and F-11 in Islamabad and is one of the best places in the city. Chaaye Khana English breakfast is fresh and has a wide selection. French toast and garlic mushroom over toast, and many types of tortillas are food lovers you should try.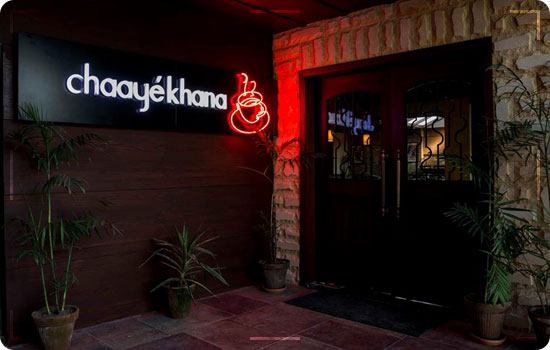 Chaaye Khana is definitely a place known for its varied breakfast menu! They have many options, from a light English breakfast to the heaviest aloe. Croissants and eggs, cheese and omelettes are a must-try for anyone.
Des Pardes
Taste the best breakfast straight from Lahore. Des Pardes serves traditional and non-traditional breakfasts. This place is always full of local and foreign food lovers. Sheep, beef, and day and night dieting are at least one time all foodies should try.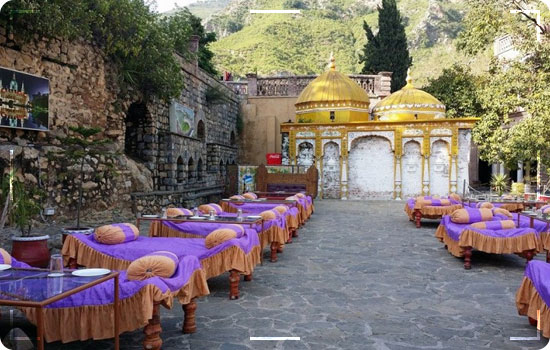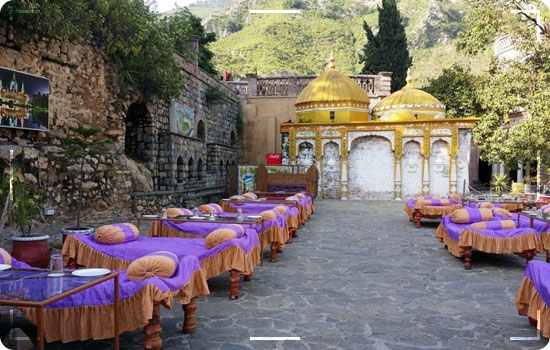 Des Pardes Restaurant serves multi traditional cuisine to serve food lovers in Islamabad. What really impressed us was their breakfast menu, which blended perfectly with the morning panorama. Check out their Lahori Breakfast Tali and enjoy love.
Street 1 Cafe
In terms of quality meals and quality, Street 1 Cafe has established a high reference point. This coffee has a traditional favourite menu and is available in a variety of flavours, and is a great way to start your day. The breakfast menu includes a variety of dishes, sandwich breakfast sandwiches and omelette mushrooms are things you should try!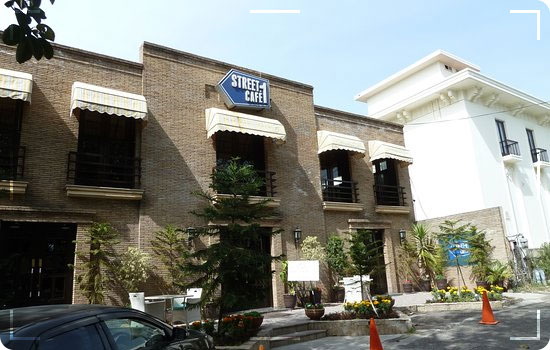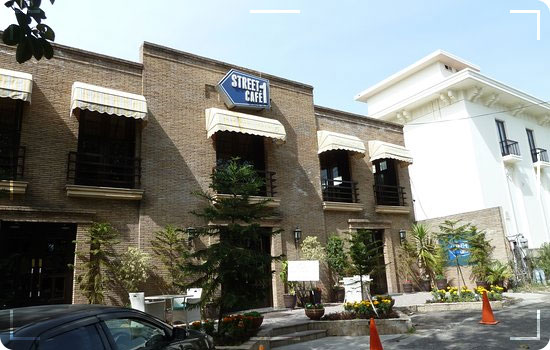 Cheema and Chaatas
It is a paradise for pure food lovers, Crispy Parathas, Halwa puri, Siri Payee and much more traditional breakfast items. Located at F-11 / 2, it is essential for your real breakfast. Cheema and Chatas may not have as many atmospheres as other breakfast places on the menu, but they taste very good, that's what matters!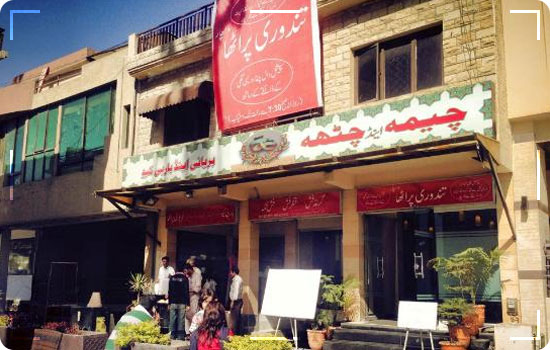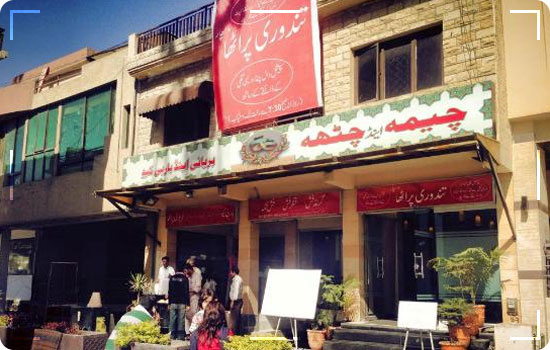 Khoka Kola
This is a hyena-style restaurant in F-6 Islamabad. Khoka Khola offers a variety of anime kitchens and is known for its Nashta lovers. All-day breakfast includes qeema, chanay, halwa puri and various parathas. This place special emphasis on keeping it real as much as possible, such as serving food on steel cutlery.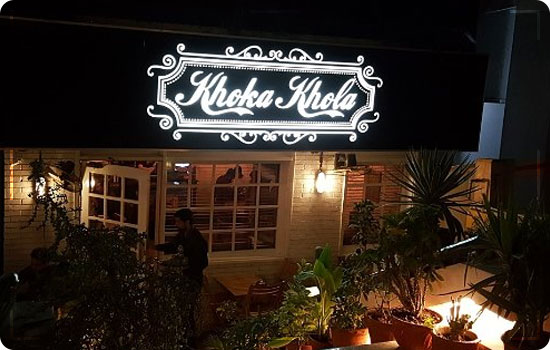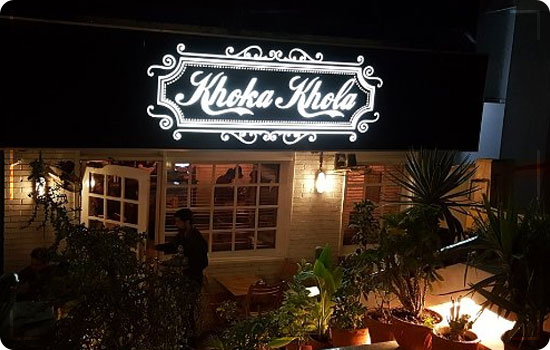 This is a Dhaba style restaurant serving some delicious breakfast. It is served in traditional steel tableware, which is required for breakfast. Qeema Paratha is a must-try with delicious omelettes!
Chattha's
Another restaurant is located at Tariq Market F-10 in Islamabad. The breakfast was new, the menu was extensive and everything on the menu was reasonably priced.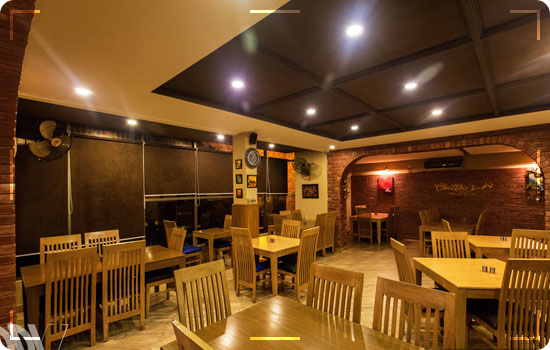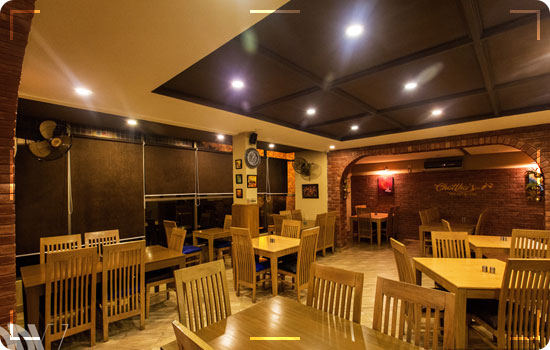 If you want breakfast, Chattha's is definitely your choice. It is one of the best versions of the city's Halwa Puri. Breakfast menus range from hot Aloo Bhujia to unique Pakistani desi omelettes and a wide variety of Parathas. Mixing any of these menu items with Doodh Patti or Lassi makes it the perfect choice for the foodie. Chatha's has been operating in Islamabad for decades, and its uniqueness makes them different from beginners.
10 Eleven Lounge
10 Eleven Lounge is the new addition in Restaurants of Islamabad, located at F-8 / 2, Street 22 Islamabad. This spacious restaurant is one of the best restaurants for breakfast with friends and family.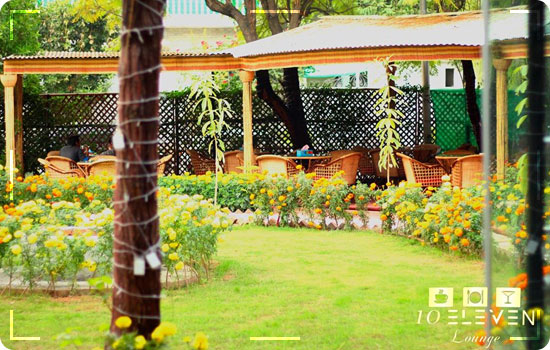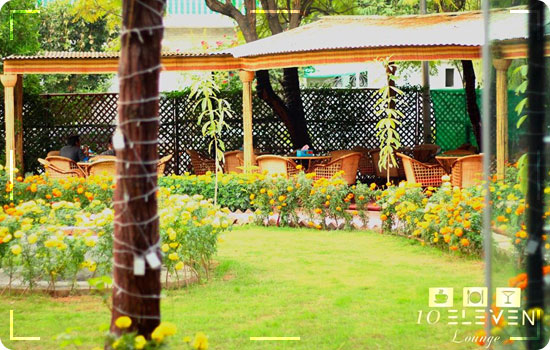 The interior captures the eyes, as the huts surrounding the food cabin with live music performance that adds more warmth to the customer's welcome. The 10 Eleven lounge offers a variety of omelettes, desserts, halwa, puri, bhujia, Siri paye and Nihari on weekends. You can easily spend hours chatting here and breathe the freshness of the morning.
Chaat Shaat
Last but not least is the Chaat Shaat, Located in the heart of Islamabad, F 7 Super MArket, next to What's Paratha. Chaat Shaat is a modern chat platform where you can try super amazing breakfast Tali in just RS 199/-. The fully loaded Thaali includes Qeema Channy Aalu bhujia, yoghurt and parathas.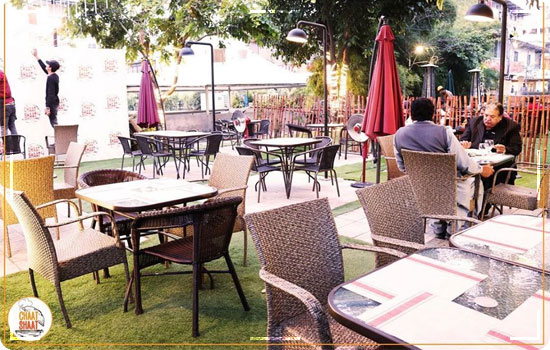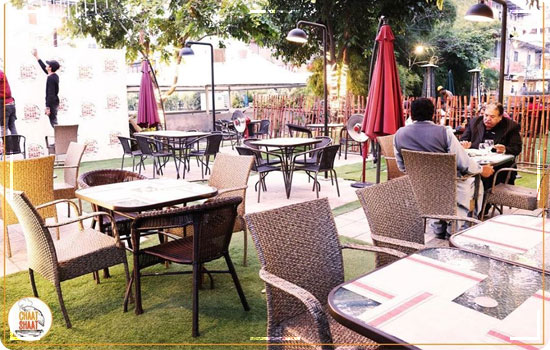 Other than breakfast you can have a different kind of traditional snacks like chaats, Gol Gappa, fries and much more here. It's comfortable and updated a bit with a feeling of outdoor sitting. A meeting with nature. Its indoor seating area is amazing, with beautiful paintings on the walls, white furniture and some floral patterns. Along with all these things, light background music makes the atmosphere warmer. Bright fairy-tale lights make your dinner even more enjoyable
These are our favourite breakfast picks in our capital. Which of the following is your favourite breakfast option? Let us know in the comment box
Since 2017, Saba Ghani has been the chief content writer for Pakistan Tour and Travel & EMHI Solutions. You can catch her at sabaghani80@gmail.com or Twitter