D-8 Pakistan Will Host Third Tourism D-8 Cooperation Conference In 2021: Zulfi Bukhari
The focus of this session is on the development of a new agenda for tourism development in the D-8 countries. Chairman of the National Tourism Coordination Committee Zulfikar Abbas Bukhari said that Pakistan will host the third ministerial meeting of tourism cooperation between developing countries – the 3rd ministerial meeting in 2021, which encourages cooperation among D8 countries in the tourism sector.
He said that the decision was made at the second Ministerial Conference on Tourism Cooperation in Kuala Lumpur, Malaysia, where he represented Pakistan's delegation led by Saeed Zulfikar Abbas Bukhari.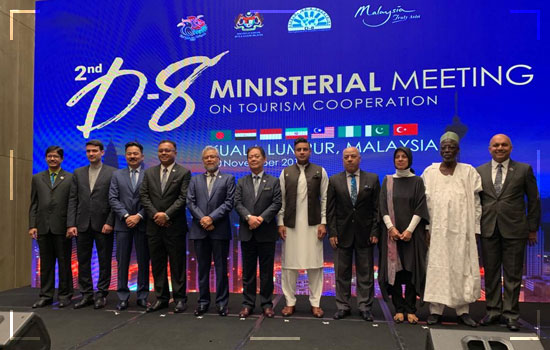 The focus of this session is to develop a new tourism development agenda for the D-8 countries and to consider new ways to promote halal, ecological and sustainable tourism in the D-8 countries.
Delegates emphasized the need to strengthen cooperation to unlock the true potential of tourism in the D-8 countries. They agreed: "It is vital that the D-8 members remain active, improve cooperation and adopt innovative solutions to unlock greater sustainability values ​​and sustainable tourism development."
Member States expressed their determination to work closely together to improve this important sector as a source of foreign exchange, a source of important employment and a link between people and the role of global facilitators.
D-8, also known as Developing-8, is a multinational development cooperative that includes Pakistan, Bangladesh, Egypt, Indonesia, Iran, Malaysia, Nigeria, and Turkey.
"Our goal is very similar when analyzing ecotourism, halal tourism and the sustainability of the sector and protecting our heritage and religious sites," said Mr Zulfi Bukhari. He is also a special assistant to the Overseas Pakistani.
He said that Prime Minister Imran Khan is paying attention to Pakistan's tourism promotion agenda, and his tourism potential in Pakistan is huge.
Zulfiqar Bukhari said he learned a lot from Malaysia, Indonesia, Turkey, and other countries. He said that after the Pakistan Tahreek-e-Insaf government took office in 2018, the prime minister implemented a new national tourism policy.
He said that in early 2019, besides serving as a provincial coordination body, the National Tourism Coordination Committee promoted Pakistan's tourism activities on the world stage.
What is the purpose of D-8 Tourism Sumit Trade?
Trade between D-8 countries: According to the latest statistics, the total trade between D-8 countries reached 63.3 billion US dollars, while the total trade between D-8 countries and the world was 1.1 trillion US dollars. At present, the domestic trade of D-8 countries accounts for 5.2% of the total trade. According to the D-8 target identified in the roadmap, by 2018, domestic trade will account for 15-20% of total trade. With the entry into force of the D-8 Preferential Trade Agreement, customs and visa agreements, and enhanced cooperation between the private sector D-8, Especially at working group meetings, participation in domestic trade, will increase to the level specified in the road map. Statistics show that among D-8 countries, Malaysia ranks first overall in business performance, Turkey ranks second, and Indonesia ranks third.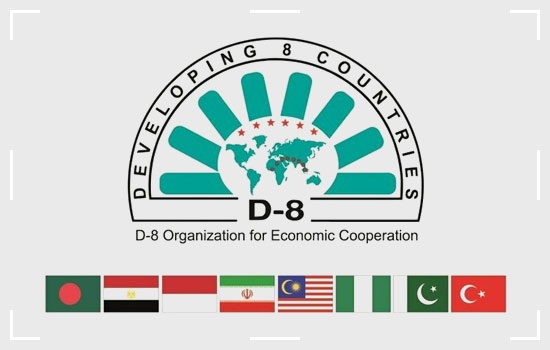 However, when we evaluated the trade between D-8, in 2007, Indonesia ranked first (US$16 billion), Malaysia ranked second (US$15 billion), and Turkey ranked third (US$14 billion). The share of 8 countries/regions in Turkey's total trade volume was 5.3% in 2008, and during the creation of the D-8, it was 3.2% in 1997. Turkey's exports to D-8 countries amounted to US$3.9 billion, and imports from these countries reached US$12.9 billion in the first 11 months of 2008. Although the total trade reached US$16.9 billion, the trade balance was US$9 billion. Over the past five years, the average annual change in trade volume between Turkey and D-8 countries has reached 40%, which shows that this trend has been increasing. Unfortunately, Turkey's import-to-import share (export coverage) of D-8 countries is 30%, which is lower than Turkey's overall performance (65.2%). This shows that Turkey still has many unutilized opportunities, especially in the highly competitive and dynamic private sector.
Current Situation of COVID19 effect Tourism. 
The Pakistan Tourism Economy has been greatly affected by a coronavirus (COVID-19) and measures have been taken to curb its spread. Based on the duration of the crisis, the revised scenario suggests that the potential impact of the international tourism economy may be reduced by 60-80% by 2020. In addition to immediate measures to support the tourism industry, countries have also changed to develop recovery measures. These considerations include lifting travel restrictions, restoring travellers' confidence, and rethinking the future of tourism.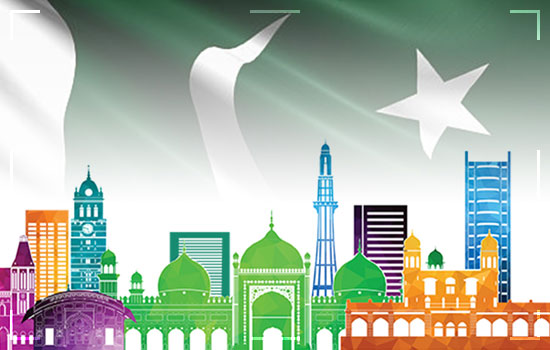 Furthermore, Pakistan Domestic tourism accounts for about 75% of the OECD's tourism economy and is expected to recover faster. It provides a major opportunity to promote economic recovery, especially in countries, regions and cities that support many jobs and companies in the industry.
Since 2017, Saba Ghani has been serving as the talented and dedicated chief content writer for Pakistan Tour and Travel & EMHI Solutions. With her exceptional writing skills and in-depth knowledge of the travel industry, she has been instrumental in crafting engaging and informative content that captivates the audience. You can catch her at [email protected] or Twitter