Winter Rain spell starts in all Pakistan
Rain Rain everywhere. The first rain of winter has just started in Pakistan. Winter with full bloom is ready to make you spellbound. Moreover, the moderate rainfall in southern areas and heavy snowfall in all northern areas are ready to mesmerise you with its awe-inspiring beauty. Pakistan tours and travel is leading tour operator during winters.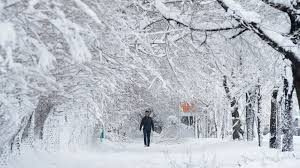 Snow add more beauty to the view that is already full of amazing locations. Pakistan being the wonderland it possesses many vibrant locations in its lap. As winter rain spell starts in all Pakistan and northern areas started to bore winter colors.Furthermore, It is a high time to visit the amazing places and have a delight to your soul . Without any due, all of the north sides notably Shogran Kalam Swat Murree plastered with whit clear snow.
Murree Tour Packages
Murree is the most accessible and cheapest tourist destination, all-time favourite and preferable destination for the beauty enthusiastic. Clouds hanging above is full of happiness and when it start snow falling it's like adding more to delight. A treat for everyone.
Swat Tour Packages
In addition to this Swat Kalam, cool heaven on earth became more amazing when the winter surrounds the valley. The valley is full of captivating location and now it's gaining more popularity with Swat Kalam Beautification project. The lush green hills that become almost snow-clad, the frozen lakes and thick forests add more thrill to your trip. The tourist enjoys snow skirting over snow cape peaks of Mankial and Flaksair.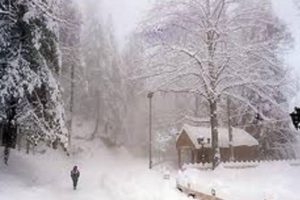 The valley of Naran Kaghan should never be missed in this amazing winter rain Spell that starts in all Pakistan. The chilled breeze of the Babusar top will be harsher in snowy winter, the beauty of Lake Saif ul Malook will be more spectacular. Few km away from the tourist spot Shogran that is known for its lush green meadows will be white carpeted after the snowfall. Furthermore, the pleasant breeze of Neelum Valley and surrounding became more thrilling in this chilling winter then the frozen lakes then the snowy land is always fun to walk on.
Each quarter of the northern area of Pakistan will be twice phenomenal and stupendous when it's come to the winter season. Winter is adjoined with love, peace, harmony and couple and young lot always preferred to visit such place that gives more of amazing memories. From KPK to Gilgit Baltistan every corner will give an additional look in this season.
Grab your bag and plan a trip to all these northern areas in this winter rain spell. The season never wants you to regret your decision.
As per the forecast panel, this spell will last for a week and the winter will be on its peak in coming days, it is the best time to witness the amazing snowfall everywhere in the north side and make wonderful memories for the rest of the year.
Since 2017, Saba Ghani has been the chief content writer for Pakistan Tour and Travel & EMHI Solutions. You can catch her at sabaghani80@gmail.com or Twitter