Two Days Lahore Sightseeing Tour
Lahore is magical city of Punjab. It has been capital of punjab for near 1000 years and has rich history, art and culture. It is centre of activities throughout the year. Lahore is city of monuments, palaces, mosques and Shrines.Lahore has been the capital of Punjab for nearly 1000 years. Besides being the Mughal Show Window. Lahore is cultural, academic and intellectual centre of Pakistan. Lahore tours essential for both domestic and forigne customers. Lahore tours cover mainly all parts of lahore and various cultural and ancient places. For 200 years, beginning from about 1525 AD, Lahore remained a thriving cultural centre of the great Mughal Empire, when it was beautified with Palaces, gardens, monuments and Mosques. During the british regime, many monuments sprang up in lahore, which blended beautifully with the Mughal, gothic and Victorian styles of architecture.
Departure from Rawalpindi /Islamabad
Couple Tour Price 30,000
Booking Advance: Rs.5000/-
Remaining payment: At the time of departure
Registration Deadline: Any Given Day 
Booking and Information:
Office: 051- 8432 954 (11 am – 10 pm)
0312 5120 590 | 0312 5580315
|SERVICES INCLUDED|
~Air Conditioned Xli/ Gli Toyotta Car
~Quality Hotel Stay
~One Breakfast at Lahore with local Famous Lahore Nashta ~Cold Drinks each Day Single Serving
~ One Lunch at Mian Jee Hotel Near Khariyan on way to Lahore
~Tickets for Forts included
~Guided trip
~All kind of tolls and taxes.
|SERVICES NOT INCLUDED|
~Personal trekking equipment and clothing
~Extras at hotels like hot / soft drinks.
~Insurance and liability
~Porters to personal gear
~Liability
~Any item not mentioned in services include area.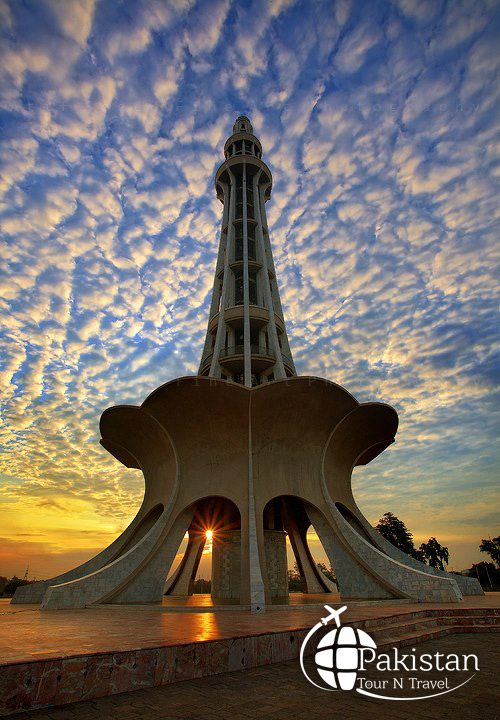 Places for visit :
1- Gowalmandi
2- Wahga Border Cermony
3- Will visit the Old Mosques of Lahore, like
4- Masjid Wazir khan (Dehli Gate)
5- Shahi hamam (Dehli Gate)
6- Will visit the Famous and historical Hawlii of walled city
7-Lahore fort and Badshahi Mosque
8- Mian Ji Hotel on Gt Road
9- Data Ganj Bakash Darbar
.