Tourism, by word it can be clearly seen that it is related to some tour whether it's a business tour or a tour for pleasure, or to avail leisure time in a peaceful environment that will purify ones soul. Elaborating it more we can that the traveling to and staying in places outside their usual environment for not more than one consecutive year for leisure, business and other purpose. Travelling maybe differ from international or within their own country.
With each passing day and year, tourism industry is growing all over the world. As it offers double benefits for the country, economically and socially. Owing to different significance, tourism industry is the third big industry in every country. Tourism industry promotes each aspects on large scale, it promote culture, promote brotherhood, different social norms with a large number of opportunities for economic sector.
The idea of World Tourism Day was born in the 3rd session of the UNWTO General Assembly in 1979 since then 1980 World Tourism Day has been observed on 27 September each year to create global awareness about the importance of tourism and its impact on society in various fields. Different types of competitions, such as photo competitions promoting tourism, as well as tourism award presentations in areas such as ecotourism, are held on World Tourism Day.
The need of celebrating the World Tourism Day is patronise awareness among the international community of the importance of tourism and its social, cultural, political and economic value. To celebrate different culture, promoting peace among the various sect and race. Above all the World Tourism Day is just an activity to bring world peace and prosperity.
In addition to World Tourism Day, Pakistan is also a developing country and promote its cultural on various platform around the globe. Apart from other economic sector, Pakistan Tourism Industry flourishing with each passing day. Pakistan is one of the dynamic country that is enrich with astonishing landscapes. You name it, it has it yet it has much more than that. Starting from the chilly weather of Khaplu to the mild rainfall of Swat, the frozen streams of Skardu to the roaring and swirling waterfalls of Neelum, then the hot desert to the cold deserts of Shigar where clouds are hanging full of happiness. What not, the lush green meadows of Shogran and Siri Paye to the steeply slopes of Nanga Parbat. Moreover the colors of Hunza will never be found in any other region. If you are a nature enthusiastic and want explore the unseen beauties then plan a tour to Pakistan on World Tourism Day to have the utmost experience of lifetime.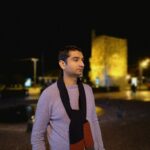 Ejaz hussain is CEO of Pakistan tour and travel operating in Northern areas of pakistan offering honeymoon Packages from Pakistan in affordable rates with good quality services.